The gimbal maker Zhiyun recently released their Crane 2s,  a reliable and relatively affordable gimbal for filmmakers of all skill levels at a price point of $599. The Crane 2S, the follow up to the popular Crane 2,  features notable improvements, including a flex mount system, improved balance, a larger screen and more.  Our friend, Manny Ortiz, just reviewed this gimbal and below is a brief summary of his thoughts.
Manny's Zhiyun Crane 2s Review Video
All screenshots and content in this article used with permission from Manny Ortiz.  
Purchase Options:
Notable Features of the Zhiyun Crane 2s
Flex Mount System
"This has to be the most versatile gimbals that i've ever used, and it's mainly due to the flex mount system that it has," says Manny.  A flex mount system has two mounts, a horizontal mount a vertical mount so in "just about 30 seconds," you can go from horizontal to vertical video, balanced ready to start shooting.
Now your vertical video game is going to be strong no more cropping those horizontal videos on your instagram feed because you're going to get some super smooth video
Tripod Attachment
The Zhiyun Crane 2s has an attachment on the bottom of the quick release plate, making the back and forth transition between gimbal and tripod quick and easy.
I can just take the camera off right off the gimbal attach it to my tripod or my slider or whatever i want, and then i can bring it back to the gimbal and because the whole plate comes off the gimbal itself, you can just attach it back on without having to balance it that's going to save somebody some serious time.
Camera Size Versatility & Extension
The crane 2s was designed for larger cameras in mind.  Manny reviews this gimbal with the Canon R5 and the 24-105, but notes that you can fit a black magic 6k camera with a larger lens or  other large camera. The ample room eliminates issues of the camera bumping into the motor.
If your camera doesn't have a flip screen and the gimbal motor is obstructing your view of the screen, there's like a built-in extension on the Crane 2s that moves the motor down  so the user can see the built in camera screen.
Large, Sturdy High Quality Locks
Manny was impressed with the Zhiyun crane 2s' "beefy locks" that make the gimbal easy to use and travel with.
It's just so rock solid that i can make precise movements really really easy.
Large Screen and Good Interface
Another nice touch Manny points out is their bigger screen that makes the menu easy to navigate.
It's really nice and big and i really like the interface and how everything's laid out.
Zhiyun Crane 2 Modes
Manny then reviews all of Zhiyun's modes, including the following:
Pan Follow Mode
Lock Mode
Follow Mode
POV Mode
Vortex Mode
Manny's Zhiyun Crane 2s Conclusion
When i first saw this gimbal it just reminded me of the classic gimbal that we are all used to, but the improvements that Zhiyun did I think make it stand out if you're looking for versatile easy to balance gimbal that can handle large camera setups and give you some buttery smooth footage check out the crane 2s.
Product Images of the Zhiyun Crane 2S
Specs of the Zhiyun Crane 2s
Gimbal
Number of Axes 3-Axis (Pitch, Roll, Yaw)
Rotation Range Yaw (Pan): 360°
Pitch (Tilt): -80 to 135°
Roll: -35 to 35°
Compatibility
Camera Mounting Screw 1 x 1/4″-20 Male
Connectivity
Wireless Protocol Bluetooth 5.0
Battery
Battery Type 3 x 18650
Capacity (mAh) 2600 mAh
Battery Runtime 12 Hours
Battery Chemistry Lithium-Ion
Power
Operating Voltage 9.8 to 12.6 VDC
Operating Current 160 mA
Environmental
Operating Temperature 14 to 113°F / -10 to 45°C
General
Mounting 3 x 1/4″-20 Female
1 x 3/8″-16 Female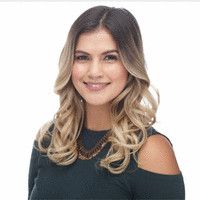 Selena Lopez
Selena's driven by learning and growing as a creative and as a professional. This drives her to seek perfection in her photography and to adopt new techniques, styles and technologies. She's here to share her discoveries (and random musings) with you, our SLR Lounge community.