With countless lenses to choose from on the market, we might ask ourselves, "Which one's right for me?" While it might be nice to have every single lens out there, it's just not practical. Often times, we find ourselves using only a few lenses for most of our work. As we begin to travel more often, we need to take versatility and portability into consideration when choosing a lens. In this video/article, I'll be walking through a photoshoot while talking about why the Canon RF 28 70 f/2 lens is my all time favorite lens.
For more tutorials from the "Master Your Craft" series, be sure to visit AdoramaTV and check out our playlist!
Video: Why the Canon RF 28 70 F/2 is my Favorite Lens
Our model today is my friend Kiara. You can check her out on Instagram here. I'll be pairing the Canon RF 28 70 f/2L lens with the Canon EOS R5. Let's jump in.
Related Reading: My Favorite Minimal Camera Setup
Point #1: The Range of Focal Lengths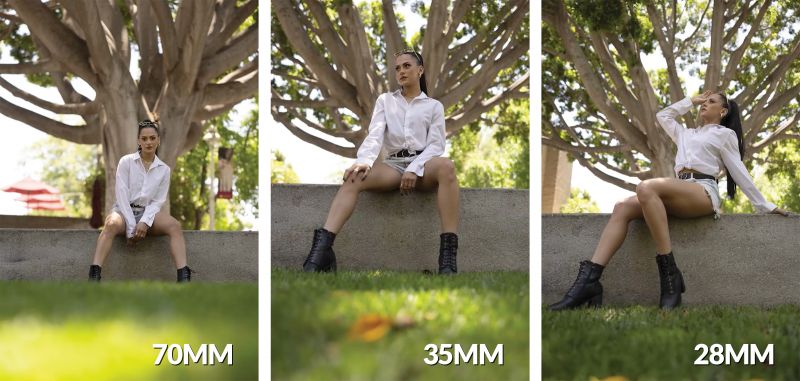 The 28-70mm focal range is perfect for most types of photography. At 50-70mm, we get great portraits with incredible prime-like bokeh. 28-35mm provides a great angle of view that's able to exaggerate depth and perspective. Being able to have this range of looks packed into a single lens means less gear to carry around. Check out this scene I captured with Kiara at 3 different focal lengths: 70mm, 35mm, and 28mm.
Here are the final images edited with Visual Flow's Pastel Preset Pack.
Point #2: Capturing the Depth for Portraits
In the last point, I briefly pointed out the incredible bokeh this lens produces. Let's put it to the test as we capture depth at 70mm. I placed Kiara underneath a tree with good side light from just outside the shade.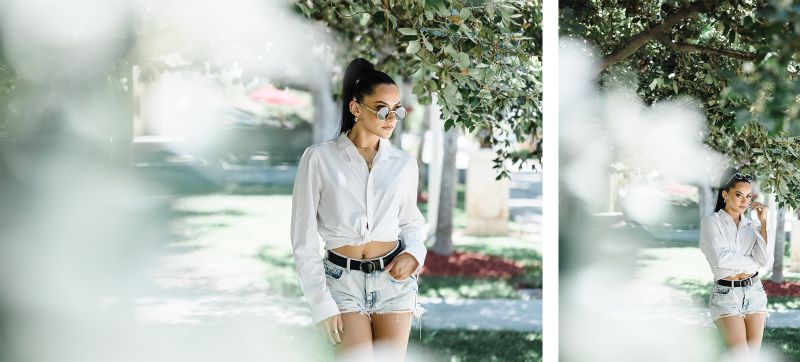 Using the tree as a foreground element, I captured this series of portraits from varying distances. Notice the softness in the bokeh comparable to that of prime lenses when we're wide open at f/2.
We stopped by another location where I demonstrated the portrait capabilities, but this time, at about 50mm. I used the pillars as a pattern in the foreground and background. With a wide open aperture, we got tack sharp focus on Kiara as everything else falls into a clean blur.
Point #3: Exaggerating Length at Wide Angles
A wide angle lens is perfect for exaggerating length. By getting down low and angling up, you can make tall things look even taller. Or, by leaning into the camera, the wide angle exaggerates the distance between the camera and the subject.
The 28mm on this lens provides a great angle of view to capture the palm trees in this scene. With Kiara posing alongside the trees, we get these great shots that capture the Southern California vibe.
Conclusion
I hope you enjoyed this article/video. With so many photographers working on the go, versatility becomes a bigger factor in the gear that we choose. We no longer need 5 different lenses when one can do the job. Pair it with today's incredible camera bodies and we have a workhorse for any gig or project. Of course, that lens will vary depending on the kind of work that you do. I'm excited to see what lens will come out in the future that may top the Canon RF 28 70 f/2 as my favorite lens. What's your favorite lens?
For complete courses on all things photography and business related, check out the SLR Lounge Premium Library. In addition, be sure to check out Visual Flow for lighting based presets like we used in this video. Don't miss our next episode of Mastering Your Craft on Adorama's YouTube channel next week! If you want to catch up on all the episodes, make sure you check out our playlist!