Over a year ago I attended WPPI in Las Vegas and had an epiphany or awakening of sorts. I realized I really wanted to make my photography business a successful business, not just an expensive hobby, and in order to do that, I had to make some changes.
I've been implementing two photography marketing ideas over the last few months (after over a year of careful business planning and brand development) and I'm elated to say my bookings have been increasing exponentially. After reflecting upon what has made the greatest impact in my photography business, I realized the increased bookings are the result of just two changes.
1. Choose Your Photography Business Niche
Why choose a niche? From a photography marketing standpoint, choosing a niche will help you choose a target market and consequently help you decide where to focus your marketing efforts. Imagine the stars and planets in the sky are all the people in the world and you're going to market your service to them. But you only have one rocket to blast off into space. How will you know where to aim your rocket in order to reach the customers who will be interested in your services? If you blindly blast your marketing out there, you're likely to get little response.
What if you decided to offer a service that would be most beneficial to those living on the moon? Well, now you know exactly where to aim that rocket. You'll know what those people need and how to best serve them. And they'll see you have their best interest at heart because you specialize in only serving them. Make sense?
So, how do you find your niche?
When I first decided to start a photography business, I knew I would need to specialize in order to be most successful. I just wasn't quite sure what that niche should be. My original idea was to work with businesses, to provide higher quality images for their marketing materials, which I had been designing for years. Having to "make it work" with crappy cell phone pics and generic stock photography was seriously dragging down the quality of the work.
However, at the beginning of my photography career, I didn't feel confident enough in my skill level to market myself to businesses. So, I kind of took a detour. I photographed babies, kids, families, landscapes, products, weddings, non-profits, events, family reunions, head shots and even some businesses. This wasn't necessarily a bad thing. I spent all those years learning my craft, honing my skills, acquiring the gear I would need to get the job done, and developing a style. By trying out a bunch of different genres of photography I discovered what I liked and didn't like.
Your journey to defining a niche might be one of trial and error like mine, or maybe you'll be more intentional from the beginning. Your niche doesn't necessarily have to be a particular genre of photography; Maybe you only photograph people with tattoos or you only shoot with black and white film. The narrower you can define your ideal customer, the easier it will be to find them and for them to find you.
In the end, I circled back to corporate photography and decided to stay local in the Spokane area, at least for the time being, because that works best for me and my family. Now that I've chosen corporate photography as my niche and narrowed my target market beyond just businesses (to businesses in the Spokane and Coeur d'Alene areas who want to tell their stories visually in a fun and interesting way), deciding how and where to market to them has been so easy and even fun! Which leads me to the second change I've made that has made a huge difference in the number and quality of my bookings.
2. Get Off the Internet and Into the Real World
"80% of success is showing up," is a common phrase I hear by business people. I've found this to be absolutely true in my photography business. While an incredible web presence and great SEO practices are important and can lead to business for some photographers, for me, simply posting on Facebook, Instagram, and my blog wasn't cutting it.
Since March I've been getting out and meeting people face-to-face, building relationships and asking for business. In my target market especially, it's all about the relationship. Spokane is full of small businesses and, after living here for almost 7 years I've finally figured out that doing business here really is all about who you know, and starting and maintaining those relationships. 
So, How Do You Know Where to Show Up?
If 80% of success is showing up, I'd say the other 20% is showing up in the right place, at the right time, with the right product or service. So, how do you know where to show up? In my case, choosing a niche and narrowing down a target market has helped tremendously. I want to connect with business owners who invest in the best design and marketing for their businesses so I've been connecting with creative and advertising firms in my area, hoping they'll recommend me to their clients. Also, I love women-owned businesses, so I joined the National Association of Women Business Owners and have been building relationships within that circle.
Depending on your chosen niche and specific geographical area, you'll probably need to show up in different places than myself. If you're a wedding photographer, where would your target client hang out? Bridal fairs, venue open houses, jewelry stores, bridal clothing stores, etc. Baby photographer? Join a bunch of mommy groups that fit your target audience. Partner with a baby and maternity boutique. You get the picture.
Helpful Resources
Another helpful thing I've realized over the last year of revamping my photography business is that I can't be successful on my own. We all need help to succeed! I made the decision to hire a creative firm to help with my business plan, brand development, and website. Rainmaker Creative did an incredible job of helping me create WorkStory Corporate Photography, but it was very expensive. Starting your business in debt can be stressful and I don't really recommend it.
Fortunately, there are plenty of resources to help you choose your niche and then market successfully to them without spending thousands of dollars. The Market Tog is a great place to start if you're a wedding or portrait photographer. It's a course specifically designed to help you book your most ideal clients and it's very affordable.
If your target market is businesses, here are a few places you might consider checking out for forming amazing connections in your area.
NAWBO (National Association of Women Business Owners)
Chamber of Commerce
Local events targeted to businesses
Service clubs like Kiwanis and Rotary
Ok, time to get off the couch, get out there and connect with potential clients. No excuses. I had every excuse in the book (no time, no babysitter, no confidence, nothing to wear, no money, blah, blah, blah). If I can do it, you can do it too!
CREDITS: Photographs by WorkStory Corporate Photography are copyrighted and have been used with permission for SLR Lounge. Do not copy, modify or re-post this article or images without express permission from SLR Lounge and the artist.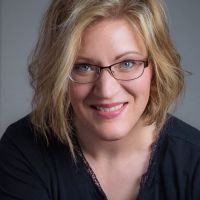 Tanya Goodall Smith
Tanya is the owner of WorkStory Branding Photography in Spokane, WA. Businesses hire her to create story-telling content that sells their high end products and services. She also teachings photographers her unique business model for making serious money as a corporate and personal branding photographer. Find her at
workstoryphotography.com
and
workstoryeducation.com