Today Leica Camera has officially announced the pricing and availability of new black & white only Leica M10 Monochrom. The camera features a 40.8MP full-frame monochrome CMOS sensor and has a launch price of $8295. Photographers are now able explore their subjects in vivid tones of monochrome due to the omission of a color filter, resulting in an unparalleled black-and-white photography experience. The newly developed 40-megapixel true black-and-white sensor, new Wi-Fi capabilities and expanded ISO range make room for added creativity with light and contrast, bringing photographers back to the basics with the most up-to-date technology. This is the first B&W Camera for the M-system lineup from Leica which will likely have a lot of street shooters pretty excited!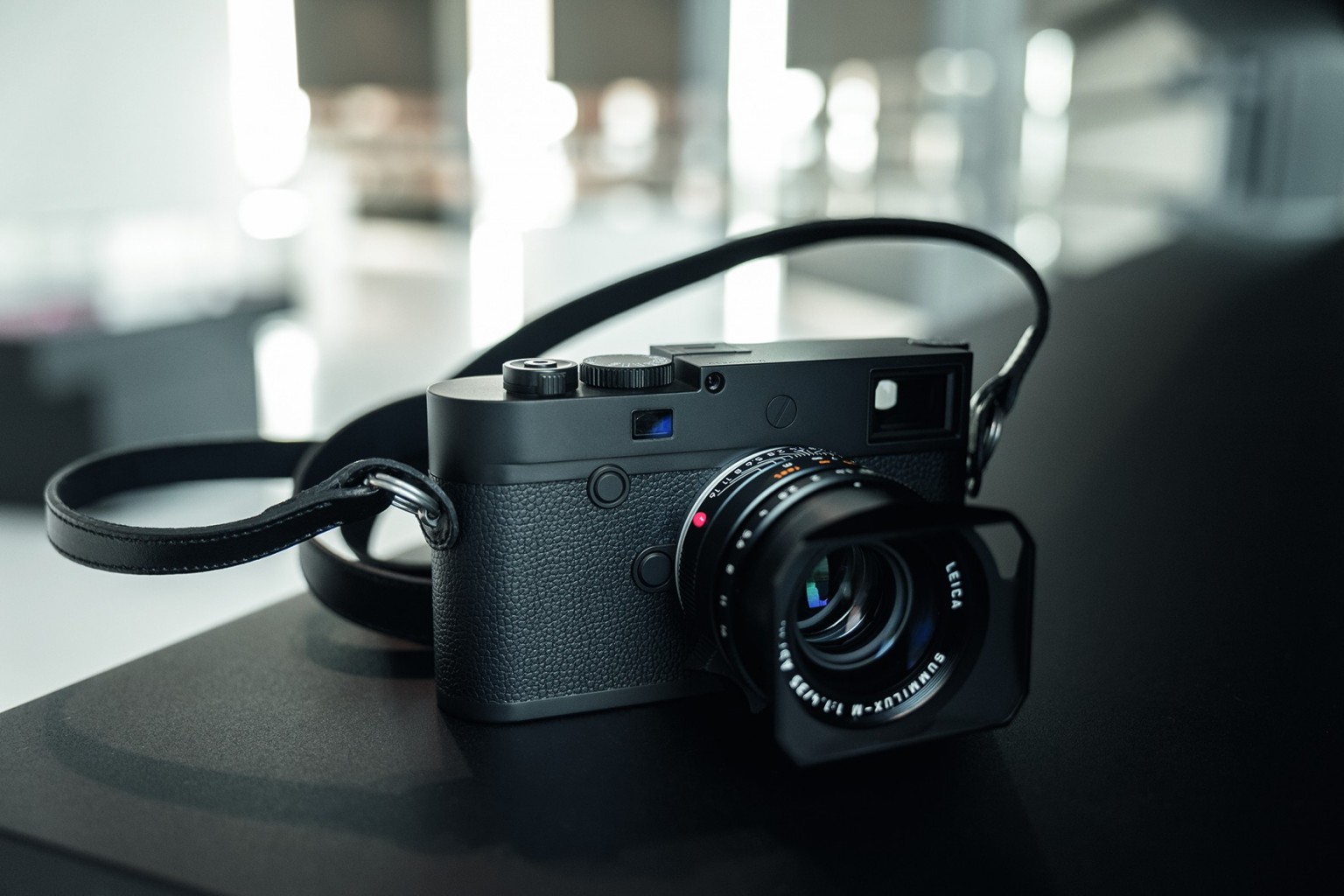 Black-and-white photography lends itself to establishing emotional connections between the photographer and subject matter being conveyed. With the absence of color, a photograph conveys intense, vulnerable and timeless messages that speak to the foundation of a scene without the distractions of color.
The Leica M10 Monochrom from Leica Camera on Vimeo.
The ultra-high resolution black-and-white sensor of the M10 Monochrom delivers images with impeccable sharpness and unrivalled resolution of details in all lighting conditions. While reaching these new feats of resolving prowess, the new M10 Monochrom is even more versatile than its black-and-white forebears, with a broadened sensitivity range at both extremes, now achieving ISO 160 to ISO 100,000 – ensuring that its unmatched imaging strengths can be used in new avenues, from the brightest of days to uncovering light in the darkest of nights. Images captured at all ISO settings offer fine-grained rendition of details with a more analog look and feel than a typical color camera set to black-and-white mode. As is the case with all Leica M-Cameras, the new black-and-white sensor pairs perfectly with the full breadth of Leica M-Lenses, showcasing their contrast, resolution and rendition of the finest details. With this combination, photographers can rest assured that the exceptional quality of the monochrome images they capture holds true to the luminance of their subject.
Based on the Leica M10-P, the M10 Monochrom now benefits from a bevy of newfound abilities for the Monochrom line, including a slimmer body, dedicated ISO dial, touchscreen controls, the quietest mechanical shutter of all Leica M rangefinders – analog or digital – and built-in Wi-Fi for wireless connectivity to the Leica FOTOS app on iOS, iPadOS and Android. For the first time in the history of Leica M Monochrom cameras, users can utilize a mobile workflow that gives them direct access to authentic black-and-white images straight from the camera to their favored social media platform – no digital filters required. The FOTOS 2.0 app helps bring Leica users from the decisive moment of taking the picture to the creative moment of processing and sharing the finished photo as seamlessly as possible. This new freedom ensures no boundaries when it comes to capturing and sharing photographs with a Leica camera.
The design of the M10 Monochrom camera body is as loyal to the strict adherence to the black-and-white aesthetic as the image sensor that lives within it. The camera has no Leica red dot logo on the front and all of the usual bold red engravings found on most M cameras have been desaturated to a neutral gray, creating a sleek monochromatic contrast against its bright white engraved numbers. A subtle black-on-black logotype of "Leica M10 Monochrom" on the top plate gives the camera the most minimal branding to avoid distractions. The black-and-white design details combined with the newly blacked-out shutter button and lens release make the M10 Monochrom the stealthiest serial production camera yet from Leica, emphasizing its focus on blending into the heart of the action and capturing the decisive moment.
The M10 Monochrom is built to the highest quality standards expected of a Leica M camera, made almost entirely by hand through the passionate labor of experienced specialists in Wetzlar, Germany with the finest materials, ensuring it can bear even the toughest conditions of use in its stride. The new Leica M10 Monochrom promises to be a long-term companion that delivers an unparalleled experience and impeccable image quality, as timeless as the classical black-and-white photos it creates.
Technical Specifications
Imaging
| | |
| --- | --- |
| Lens Mount | Leica M |
| Camera Format | Full-Frame (1x Crop Factor) |
| Pixels | Effective: 40.89 Megapixel |
| Maximum Resolution | 7864 x 5200 |
| Aspect Ratio | 3:2 |
| Sensor Type | CMOS |
| Sensor Size | 36 x 24 mm |
| Image File Format | DNG, JPEG |
| Image Stabilization | None |
Exposure Control
ISO Sensitivity
Auto, 160 to 100000
Shutter Speed
Mechanical Shutter
1/4000 to 8 Seconds
1/4000 to 960 Seconds in Aperture Priority Mode
0 to 16 Minutes in Bulb Mode
Time Mode
Metering Method
Center-Weighted Average
Exposure Modes
Aperture Priority, Manual
Metering Range
-2 to 19 EV
White Balance
Auto, Color Temperature, Manual
Continuous Shooting
Up to 4.5 fps at 40.8 MP for up to 10 Exposures
Interval Recording
No
Self-Timer
2/12-Second Delay
Focus
| | |
| --- | --- |
| Focus Type | Manual Focus Only |
Viewfinder and Monitor
| | |
| --- | --- |
| Viewfinder Type | Optical |
| Viewfinder Magnification | Approx. 0.73x |
| Monitor Size | 3″ |
| Monitor Resolution | 1,036,800 Dot |
| Monitor Type | Fixed Touchscreen LCD |
Flash
| | |
| --- | --- |
| Built-In Flash | No |
| Flash Modes | First-Curtain Sync, Second-Curtain Sync |
| Maximum Sync Speed | 1/180 Second |
| Flash Compensation | -3 to +3 EV (1/3 EV Steps) |
| Dedicated Flash System | TTL |
| External Flash Connection | Hot Shoe |
Interface
| | |
| --- | --- |
| Memory Card Slot | Single Slot: SD/SDHC/SDXC |
| Wireless | Wi-Fi |
Physical
| | |
| --- | --- |
| Battery | 1 x BP-SCL5 Rechargeable Lithium-Ion, 7.4 VDC, 1300 mAh |
| Dimensions (W x H x D) | 5.47 x 3.15 x 1.52″ / 139 x 80 x 38.5 mm |
| Weight | 1.45 lb / 660 g (Body with Battery) |
Pricing & Availability
The Leica M10 Monochrom is available beginning today for $8,295 at Leica Stores, Boutiques and Dealers.
Adorama | B&H | Amazon | Leica
This is a system that i'm actually very interested in testing out personally. I'm a HUGE fan of Black & White images and other than shooting with film, i've never been limited to the format since most digitals require you to convert to B&W after the fact. It'll be interesting to see some of the images hit the internet taken with this rig and how its users feel about it. So let us know Leica shooters, have you planned on picking up this new M10 Monochrom? Non Leica shooters, do you have any interest in testing or picking it up? Would you like to see us review it here at SLR Lounge? Let us know in the comments below!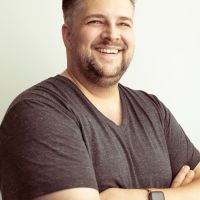 David J. Crewe
David J. Crewe is a full-time commercial photographer and Senior Editor with SLR Lounge. Based out of both Southern California & Las Vegas, Nevada. View his work and blog:
DavidJCrewe.com
Follow his Instagram:
@DavidJCrewe