Welcome to Time Out with Tanya, where I've put my fast paced graphic design career on hold in favor of adventures in motherhood. I'm capturing every moment on camera and you can come along, if you'd like. Sign up for my weekly email here so you'll never miss a Time Out.
Even though I've been studying photography since I was 14, rolling film for the high school yearbook back in 1990-something, in many ways I still feel like a "new" photographer. But, there are certain things I learned along the way as a beginner, through mistakes of my own or the advice of others, that have helped me move past Newbie to Confident Shooter. Here are my top 10 mistakes to avoid as a new photographer…
1. Don't Spend a Ton of Money on Gear
The temptation to buy the latest gadget, newest camera and everything in between, seems to affect every photographer. We all want cool new gear, right? But, the sooner you realize it's not gear that will make you an amazing photographer, the better. Sure, having a full frame camera, like the Canon 5D Mark III, will make shooting in low light easier, but if shelling out $3k for a camera isn't in your fledgling budget, don't sweat it!
I would suggest renting before you make a big investment, or buying used gear to start out. Or, just use what you have and use it well. My first digital camera was a Canon Rebel DSLR with a Canon 18-55mm f/3.5-5.6 lens from Costco and I wore that thing out. Then I learned how to use off-camera flash with one Canon 430EX Speedlite. Maybe throw in a 5-in-1 reflector and that's all you need to get started. Don't fall into the trap of feeling like you have to have that upgraded camera model just because your photographer friend upgraded. Wait until you've saved enough or can justify spending for a specific purpose, like expanding your business.
2. Don't Get Stuck in Auto
The number one thing I tell friends who ask about how they can improve their photography is to start shooting in Manual mode! Just do it. Jump right in with both feet. I shot in Auto mode for a long time with my little point and shoot, but the minute I got my first DSLR, I committed to shooting in Manual mode 100% of the time. I didn't even bother with any of the other "semi-manual" modes, like Aperture Priority, because I wanted full control and I wanted to master it. Knowing the basics of exposure like the back of your hand is the number one thing you can do to improve your photography.
Not sure where to start with the basics of exposure? Try reading our article THE BASICS OF SHOOTING A DSLR: EXPLAINING EXPOSURE
3. Don't Shoot in JPG
Even though I was well on my way to mastering shooting in Manual mode back in the day, I was still shooting my images with JPG compression. When I switched to RAW at the suggestion of one of my mentor friends, it was a major 'A-ha' moment for me. Buying Adobe Lightroom and using the highly customizable Lightroom Preset System from SLR Lounge has helped me create a consistent editing style that is easy and fast to implement.
For more information about the benefits of shooting in RAW, check out this article: RAW VS JPEG (JPG) – THE ULTIMATE VISUAL GUIDE
4. Don't Call Yourself a Professional
I see sooooo many photographers make this mistake. Truth be told, after a few family members started asking me to take their Senior Portraits, I whipped up a Facebook page and started calling myself a photographer. This came back to bite me in the behind later and I highly suggest you resist this urge. Take some time to build a portfolio. Don't show every image you create. In fact, only show the best of the best of the kinds of images you want to be hired to take, if your goal is indeed to become a professional. Find a niche and write a business plan before you call yourself a pro. This doesn't mean you can't charge for your time after you've acquired some skills, but make sure you know what you're getting into before you dive into business.
5. Don't Forego an Education
There are so many education resources available for photographers and artists in general these days. Some of the best investments I have made for advancing in photography were workshops and classes. There are a lot of free educational videos on YouTube, but how do you know who to trust when it comes to your education? If attending an accredited program through a university or art institute isn't an option for you, at least take the time and invest the money to learn from experienced pros in this industry. There are so many wonderful options. Of course, SLR Lounge is a great resource (no bias here…right?) and I'm anxiously awaiting the arrival of our latest Photography 101 Workshop DVD (Update: Photography 101 is now available Click here to view more details). I also recommend Phlearn for Photoshop training and CreativeLive, which has amazing workshops on every aspect of Photography.
I'll also offer a word of caution regarding online workshops. Don't get so caught up in sitting at your computer learning from others that you don't take the time to actually get out there and shoot, which leads me to my next point…
…which you'll have to wait until next week to read because this post is turning into a novel and I'm breaking it up into two parts. Haha! Read Part 1 by clicking here.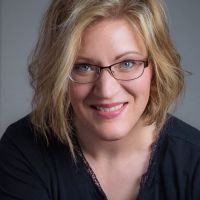 Tanya Goodall Smith
Tanya is the owner of WorkStory Branding Photography in Spokane, WA. Businesses hire her to create story-telling content that sells their high end products and services. She also teachings photographers her unique business model for making serious money as a corporate and personal branding photographer. Find her at
workstoryphotography.com
and
workstoryeducation.com