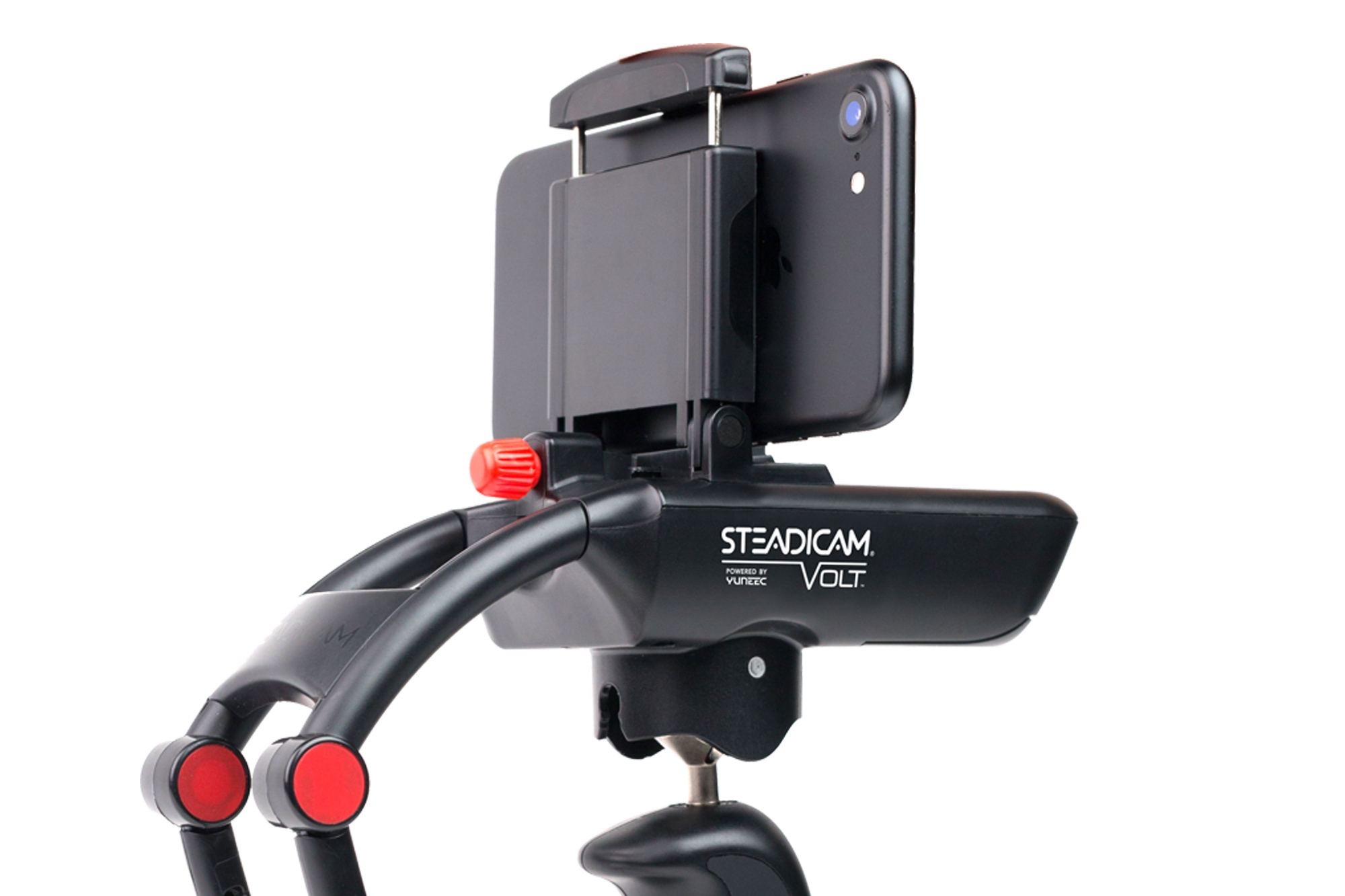 We've seen a large shift in the reliance of mobile tech to capture life's biggest moments. Being "in the moment" gained new meaning when smart phones introduced 1080p video recording capabilities, giving an average person a portable solution to capturing memories.
Some may dispute the legitimacy of a filmmaker who creates movie magic from a smart phone, but the honest truth is that this is where tech is heading – portable solutions for everyday capture. Steadicam, Hollywood's original camera stabilization choice and, introduces a revolutionary tool for the future of smart phone filmmakers, the Steadicam Volt.
Steadicam's first electronic handheld stabilizer for smartphones helps create smooth, professional footage that can be easily compiled and cut together to create memorable moments. Although the  DJI Osmo Mobile holds a similar place in the market, Steadicam showcases its first 3-axis motorized stabilizer for smartphones, engineered to provide quality video capture. Awarded as an Honoree of the 2017 CES Innovation Awards, the Volt applies Tiffen's  award winning Steadicam stabilizing technology in the palm of your hand.
It offers dual operating modes for beginners and experienced users proving to be a promising tool for those looking to create short films on their smartphone. The market for the Volt lies in the younger generation of cinematographers who often shoot lifestyle and landscape footage straight from their phone. This on-the-go style of shooting will only become more and more popular as technology catches up to top-performing SLR's.
Like a selfie-stick for photo, the Volt is made to be portable and light-weight to enable easy storage and transport. With an 8 hour battery life, The motorized stabilizer's battery can sustain an 8-hour use while still working in manual mode without batteries. It even connects via Bluetooth to your smartphone with integration to the Steadicam App which provides updates and software changes when available.
The Volt could quite possibly redefine the way we capture motion with our smartphones. Ultimately the Volt will retail for $199, but as part of a special launch for CES, it is currently listed on Kickstarter for $119 – get yours here!
See it in motion here!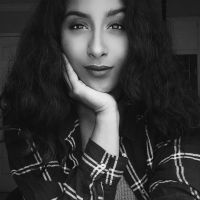 Shivani Reddy
Shivani wants to live in a world where laughter is the cure to pretty much everything. Since she can't claim "Serial Bingewatcher" as an occupation, she'll settle for wedding/portrait photographer at Lin and Jirsa & marketing coordinator here at SLR Lounge. For those rare moments when you won't find a camera in her hand, she will be dancing, eating a donut, or most likely watching Seinfeld. Follow her on Instagram:
@shivalry_inc