Action photography is made easier when you have a monster autofocus system at your disposal and a super speedy burst rate can't hurt anything either. The Sony A6300 has both of these things, so DP Review took one for a test drive with a subject that was practically guaranteed to put up an action packed challenge while being adorable and fun as a bonus – dogs. Additionally, the entire video was shot using an A6300 to showcase its chops as a video camera.
Barney the Shitzu is a pro in agility, a canine sport where the objective is to run through an obstacle course as quickly as possible without getting distracted. The need for a fast shutter speed at the indoor agility course with typical indoor lighting is a reason to try out some higher ISOs while Barney's skills on the course give the camera's staggering 425 phase detection autofocus points something to do.
If you've ever tried photographing an animal running toward you with a DSLR that has a less than state-of-the-art autofocus system, you know that getting the focus where you want it under these conditions can be difficult. The A6300 mostly handles this quite well, with an exception when Barney is surrounded by bold colors that were competing for the autofocus's attention. With the focus working as well as it does, more of the images captured in an 11 frames per second burst will be usable.
Boda and Sticks are bigger, faster dogs who have been taken to a park where they can really pick up speed to further test that autofocus. The focus mode used chooses where to focus on its own and does a really impressive job of it, nailing focus most of the time while occasionally being tripped up by surrounding objects like grass.
The last outdoor photography demo sees Boda and Sticks having a blast splashing around in Puget Sound. What is showcased in this segment is the weather resistance the A6300 sports.
Lastly, the crew heads to the Motley Zoo animal rescue in Redmond, WA to do one of the coolest things you can do with pet photography – help homeless (or fostered) pets find a place to call their own. A quality portrait can make a huge difference in how quickly a pet will be adopted. Our Editor, Kish, spent some time with the successor to the a6300, the a6500 which is being released soon so look out for an initial review and sample shots in the coming days.
Check out the video below and more from DPReview here.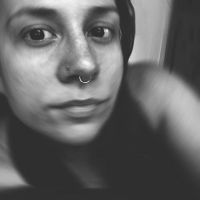 Holly Roa
Seattle based photographer with a side of videography, specializing in work involving animals, but basically a Jill of all trades. Instagram:
@HJRphotos