Initial Thoughts
In my quest to find the perfect ballhead for my tripod, I stumbled across the Sirui K40X. What needs does this fill for me? I'll get into details, but to begin: it's under $200, and looks like a gem. I've taken the last month to review this tripod head and four others to find what works well for the needs of a mid-budget photographer with versatile interests. Just opening this item, I knew it was of good quality, and I was surprised just how well the ball moved in its mount at the zero friction setting.
Can I say again that the movement of this head is seamless, buttery, smooth, (insert more adjectives here) even under the weight of a Canon 60D, lens, and a battery pack, it performs extraordinarily. The tension knob does its job and there's no play after it's tightened – the camera stays exactly where you left it and doesn't drop down after tightening. The rotation measurement at the bottom is just as smooth and easy to read, and the camera mount is sturdy. The friction screw work as expected, as do the bubble levels.
4.9" Tall (12.5cm)
1.54lbs
55mm Ball Diameter
Ball Lock
Teflon Ball Contact
Arca Swiss-Type Quick Release Mount
Friction Screw
Rotation Indicator
Bubble Levels (horizontal, vertical, radial)
Red Safety Button to Keep Plate From Slipping
Adapter for Smaller Mounting Screws
As far as tripod heads go, this has all of the standard features and includes a bubble level everywhere you'd need it. There is what looks to be a layer of Teflon underneath the ball that serves as a lubricant, so this isn't a tripod head you'll need to be spraying with WD-40 any time soon. The Arca Swiss type mount allows some lateral camera movement, and features a safety button so the plate won't fall when positioned vertically in the case that it's not secured properly.  If you're looking to do some panning with this head, you should note it is only marked with increments of 15 degrees, so it won't be terribly precise. This isn't necessarily a deal breaker, however I've removed a star for this fact.
The design of this tripod head is without a doubt well thought out, and it's been refined to the point that there's truly nothing left to take away. This model uses a single knob for both tension and locking, which frees up some extra time and doing away with any unnecessary difficulties using the product. It does however have a friction screw that defines which number the ball lock stops at. For example, if you had a heavier camera, you could default it to level one or two. This is one of Sirui's heavier models, made to hold 77.2 lbs (35kg) however, so if you're headed on a hike, one of their lighter models may be a better fit.
The Sirui's K40X ballhead is built like a hulk with aluminum alloy, a 77lb (35kg) load capacity, is self lubricating, and has a machined aluminum quick release. It's a high quality, high performance product, and holding it will leave few unimpressed.
For around $170 this tripod head is hard to beat. Sure, you could have some fancier options for more precision, panning etc, but at this price, it's unlikely to be of the same quality. For the time I've had it, I could see this lasting years, and though it's a large piece of metal, I would not hesitate to purchase one of Sirui's smaller ballheads in a heartbeat after using this.
Overall, the Sirui K40X is an excellent product and is certainly nice to look at, almost too nice, but it's a tool first and foremost, not something to put in a protective case. This is a precisely manufactured piece of equipment that operates seamlessly without hassle and little foreseeable maintenance. I would recommend this head to anyone looking for a quality product, professional or otherwise.
-Ryan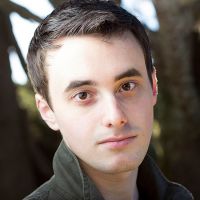 Ryan Filgas
Ryan Filgas is an aspiring portrait photographer and studio arts major at Humboldt State University. His life consists of talking with friends, taking classes, and planning his next outdoor adventure. You can find his work on his
website
,
Facebook
,
Google+
, or connect with him via
email
.