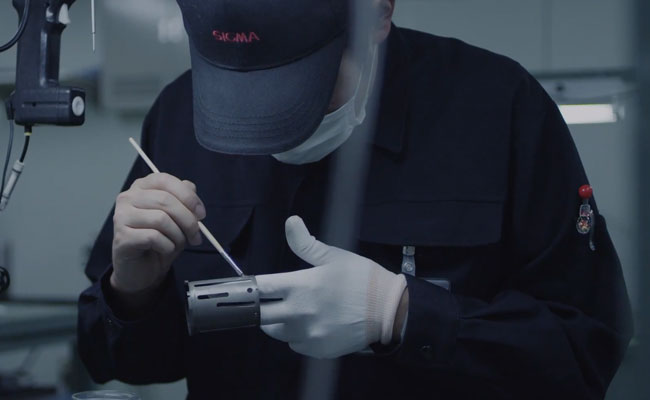 At each and every stage of the design, development and testing of our cameras and lenses, everyone — from the design division in Tokyo, to our product development center in Aizu, Japan, to our sales, service and distribution offices worldwide — gets involved … offering ideas, suggestions and  assistance.
It's a simple, successful system of cooperation known as "Intelligent Factory," a fully-integrated program that works as well for Sigma as it does for customers like you.
In the Aizu Factory, Sigma maintains a successful open-space system to encourage closer cooperation among all divisions, and thus provide the flexibility it takes to adapt and respond to ever-changing technology.
When you picture a camera lens factory, you may imagine a sealed, dust-free environment where everyone dresses head-to-toe in white containment suits and latex gloves. As much as the products that they manufacture are what creates beautiful images and video, the process is very technical and perhaps even clinical. It's easy to think that something as precise as a camera, let alone a lens, are made by robots and machines, but as the Sigma video shows, the human craftsmanship is present at each stage of the lens creation. It reminds me of the the making of the bespoke Leica M9-P Hermès Edition.
But more so than the Leica video, this Sigma video is simply cinematic. The serene natural landscape and the zen-like music blends perfectly with the activities in the factory. A great job from a company that has grown quite a bit and is coming out with some exciting products such as the Sigma 35mm F1.4 DG HSM Lens for Canon and for Nikon.
Sigma is back with another video, which takes us back to the Aizu lens factory in a beautifully shot and composed masterpiece. The video takes us through the life of a lens, but not in the traditional "show us a ton of glass elements" way that we are used to seeing in videos such as this.
The video really embodies the new Sigma, the careful attention to detail and craftsmanship that have produced wildly popular and optically superior lenses such as the Sigma 35mm F/1.4 and the Sigma 120-300 F/2.8. It is really apparent that these lenses are produced with care and human hands (where possible). Not giant machines or robots, but at the hands of lens craftsman creating beautiful tools for our photographic imaginations.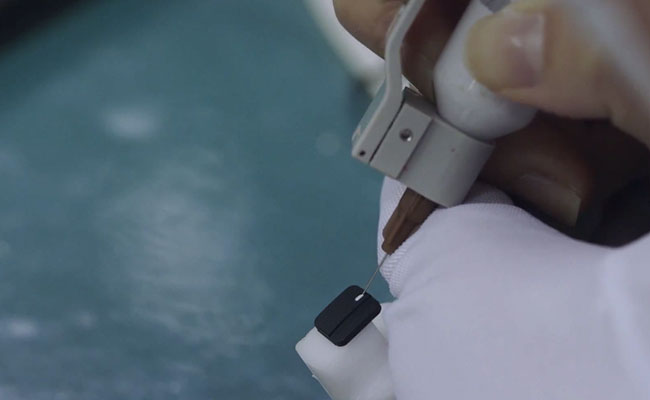 Take a few minutes to check out the video below, and you will gain a real appreciation for the products that Sigma is producing these days.
Personally, I really noticed the attention to detail that was portrayed in the video. The level of human involvement is much higher than I would have thought prior to watching the video. They go as far as to hand paint the buttons that go on your lens, something I would have thought a machine was responsible for. The video did its job and truly impressed me. After watching it I would have no issue purchasing one of Sigma's new lenses.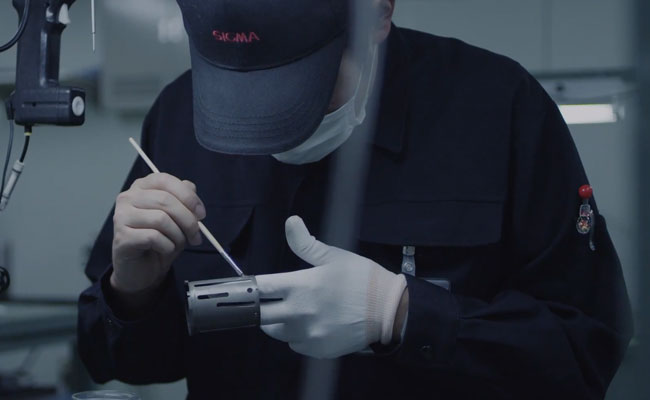 The second video follows the daily routine of Kyohei Kashiwagi, an employee of Sigma's Customer Service Section. The entire video is in Japanese, but even as someone who doesn't speak the language, I was able to really enjoy this look behind the scenes at the Aizu factory.
The part that stood out to me starts at around the 4-minute mark, where Kyohei almost completely disassembles a Sigma Art series prime lens in order to clean one of the elements. The masterful way that he meticulously removes screws and takes the lens apart, piece by piece, is quite amazing.
These videos have really highlighted the dedication and attention to detail that has gone into Sigma's Global Vision Lenses. It is no wonder they are getting such high praise and rave reviews.