The 85mm focal length is known for its ultimate portrait utility and indescribable compression, but is it the prime lens you need in your tool kit? Sigma has delivered exceptional & durable lenses in the past, compatible with top-tier camera bodies, and their latest contender gives meaning to their 'Art' series lineup. We had the privilege of receiving one of the first two production units of the new Sigma 85mm f/1.4 Art to test in real world applications – let's see how it fares in all things portraiture.
For those that don't want to jump into the nitty gritty details, here is a TLDR version of our review:
pros
Image Quality – There are negligible differences in the quality of the images of the Sigma 85 Art vs. the Canon 85L (see images below). Bottom line is, the images produced make this lens worth the purchase.
Auto-Focus – With a new AF motor, this lens is the star-performer of the Art lineup and is engineered to be unparalleled to its predecessor, and rivals top-of-the-line competitors.
Sharpness – Definitely gives the Canon 85L a run for its money and blows the Sigma 85 EX DG HSM out of the water.
Cons
Price – Having a $800 difference in price from the Canon 85L is significant even though the Canon is 1.2, but the $400 difference from the Nikon 85G makes this lens a hard sell there.
Weight & Size – This is definitely a huge factor to pose against its opponents, and in more ways than one. The overall weight and size of the Sigma 85 Art proved to be a hindrance/ cumbersome aspect of the lens. What sold me beyond it's bulk? Its outstanding image quality and performance on all fronts.
Not weather resistant, but weather sealed – The lack of weather resistance might also push people to purchase the name brand competitors, but do keep in mind that it is in fact weather sealed.
Design
There is a certain finesse to this specific Art lens that you don't find in the others, and maybe it's the size speaking here, but the 85 Art is truly in a class of its own. Weighing in at 39.9 oz, Sigma's new release is heavier than both its predecessor, the Sigma 85mm f/1.4 EX DG HSM, and the Canon 85mm f/1.2L. With 14 glass elements contained within this beast, its weight is no surprise, however, this may deter folks from purchasing it considering the Canon equivalent is more compact and weighs in around a not-entirely-significant 3.74 oz. less.
What will really shock upon first-touch is its girth. An 86mm filter size is no joke and its focus ring is quite large, but it still maintains the buttery flow that Sigma has so brilliantly designed into their Art series.
The actual exterior is identical to its Sigma Art siblings, ensuring that your dollars are well spent on premium quality metal. It is made of Thermally Stable Composite (TSC) material, along with traditional metals, for greater precision and use in wide temperature variations. Although it isn't fully weather sealed, it does feature a new rubber gasket on the mount that makes it highly resistant to dust and water, as well as water & oil repellent coatings on the front and rear lens elements. The Canon 85L (somewhat) and Nikon 85G are weather resilient, and therefore, have a slight upper hand, but to think that the real world application of this lens is meant for all weather conditions seems like more of a nicety than a necessity.
Now, if aesthetics are your thing, know that this lens is bulky once on a camera body and adds an extra bit of weight that you usually don't expect from primes, especially the Sigma Art collection. At 85mm for a full frame, to get it to be as bright as 1.4 means it has large glass elements, and likely a lot of them, and thus heft and added weight. So here, the choice of making it f/1.4 has led to the engineering issue which requires it to be a more heavy-set lens.
Auto-focus
Easily the most asked question we received prior to testing this lens was whether or not consumers could expect tack sharp imagery and speedy AF. And the short answer to that is, most definitely.
accuracy
Using back-button AF with cross-type AF points on a Canon 5D Mark III, we put it through its paces. Out of all shots fired, the Sigma 85 Art only missed 30% (70/250) of the shots taken, and some due to unexpected movement of the subject. That is extremely proficient, especially considering that the Canon 85L, when put in the exact same scenarios, missed 40% (100/250) of shots, so chew on that.
The focus consistency is similar to the previous Art lenses, but perhaps a bit improved. The missed focus moments aren't as apparent as seen in the 50mm and 35mm Art lenses, meaning that the 85mm barely misses the mark and then regains focus upon the next click while it's Art siblings take a bit more time to compose themselves.
REGARDING AF: NOTE FROM PYE
Nobody can refute the value and image quality that Sigma is offering in their new Art and Sports series lenses. However, I think it's important to note that over time I have experienced significant Auto-Focus drifting in Art series lenses. Far more than I would notice in Canon and Nikon Professional lenses.

Over time, Sigma Art lenses simply don't maintain their consistency in AF and my hit rates would drop dramatically compared to when the lens was brand new. In my experience, Sigma Art Lenses require more AF micro adjustments via the USB dock, as well as more factory servicing to maintain focus consistency than that of a Canon or Nikon professional series lens. That being said, we have word directly from Sigma that they will do a calibration for free is the lens is under warranty, should this occur.

These lenses still offer a fantastic value in image quality for their price, but it is going to be important to see how the new Sigma 85mm Art holds up in durability and consistency over time.
speed
The new AF motor in the Sigma 85 Art was evident when compared to its predecessor the 85 EX DG HSM f/1.4. The 85 Art locks focus faster each and every time, leaving the older Sigma in the dust both in speed and in accuracy. It is faster than the Canon 85L, only faltering in low-light, but just barely, which makes for a compelling selling point for the Sigma brand.
Image Quality & Performance
Compression takes on a whole new meaning when photographing with an 85mm focal length, sending the background into a hazy blur with incredibly beautiful focus fall off. The Sigma 85mm Art does not disappoint when it comes to compression qualities making it the perfect portrait lens for any professional.

The above images are SOOC JPEGs and you can see that there is also a bit of a color difference between the Canon & Sigma images. You'll notice that Sigma produces more of a contrasted image with darker shadows and truer skintones, while the Canon appears to have more of a faded color look, even though both images were shot at f/1.4. Skimming through the juxtaposed images in the article you will see a similar characteristic among the images.
Bokeh & Depth of Field
While the Canon 85L wasn't designed for peak sharpness, it has an almost ethereal fade from sharpness to blur. The "bokeh balls" do have more of an ovular characteristic to them compared to Canon's circular appearance. Both have a soft transition due to their wide apertures and the difference is negligible.
chromatic aberration
Many know of the unfortunate CA/bleeding issues plaguing the Canon 85L, but how does it fare in comparison to the Sigma 85 Art? We've seen in the past that the Art lineup has a bit of a CA problem, casting a purple streak on the edges when placing a subject in front of a highlighted background. Can you guess which of these was taken on a Canon 85L?
If you guessed the image on the right, you are indeed correct, and it's surprising isn't it? Given Sigma's history in this department, we were pleasantly surprised with this discovery.
low-light capabilities
The Canon 85L definitely has issues of its own when it comes to low-light performance even though one of its original selling points upon release was that it could produce superb images in low-light conditions with no problem. When pit against each other, the Sigma definitely took more time trying to lock focus on the subject in low light. Both lenses gave trouble when placed in dimly lit path with a subject against a dark background.
Three out of five shots fired in this scene with the Sigma 85 Art were out of focus, while the Canon 85L only missed focus once. This is definitely something to note regarding Sigma's low-light track record with their Art series as a whole, but not enough to deter a consumer considering its opponents suffer the same issues, just to a slightly lesser extent.
price
The Sigma 85mm Art is available for your pre-ordering pleasure for $1,199, which is definitely on the higher end of the Art series line but justifiably so considering the optical performance of this lens. Dropping in only $800 cheaper than the Canon, this is definitely a tough sell for most consumers considering the track record of the Sigma Art lens lineup being consistently more inexpensive across the board of 24mm, 35mm, and 50mm name-brand equivalents.
Competitors
The Sigma 85mm Art is up against several lenses in it's same class, considered alternatives. Although Canon doesn't have an identical f/1.4 equivalent, there are still options that it can be weighed against:
Final Verdict
who should purchase the new Sigma 85 Art?
Serious portrait photographers need this focal length in their tool kit because it is just a portrait essential. It definitely isn't a recreational lens to have on hand at all times, as it is highly specified and catered to perform in the realm of portraiture.
As far as weddings are concerned, it is definitely an ideal focal length to have for bridal  & couples portraits, but consider the limiting circumstances that weddings are burdened with (small rooms, tight & confined spaces, etc.) before purchasing any 85mm. A 50mm should definitely have a place in your kit before leaping to the 85, at least, that's what we recommend.
Is this the portrait lens for you?
It would almost be criminal not to purchase the new Sigma 85mm Art if you are a Canon user. Compared to the 85L the huge leap in price doesn't quite justify the name brand because although giving you a wider aperture at f/1.2, its affected by the same issues as Sigma Art lenses: chromatic aberration, inconsistent AF issues, and low-light performance problems.
Nikon users should likely consider sticking to the Nikon 85, specifically due to the price difference being not nearly as significant as the Canon-Sigma difference, and the bulky nature of the Sigma. Either way, this is definitely a great addition to a portrait photographer's arsenal, giving you the resilience and accuracy needed for consistently dynamic imagery.
Get yours here.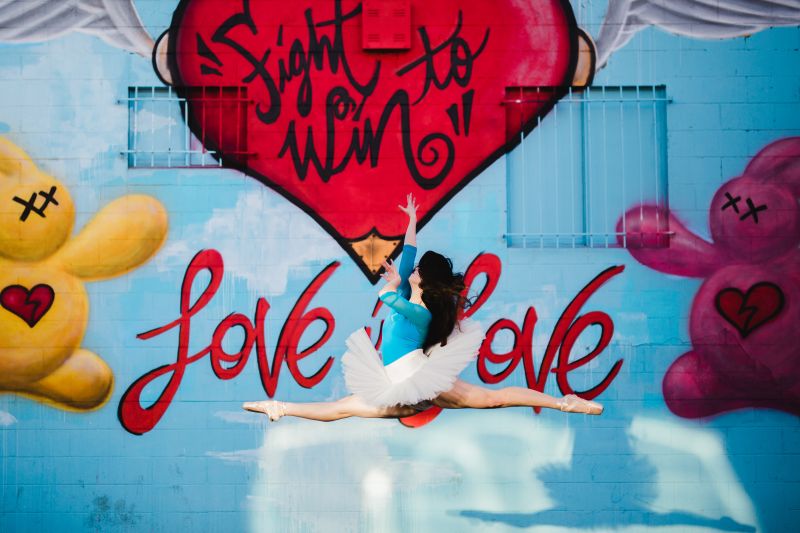 Purchase the new Sigma 85mm f/1.4 Art for Canon, Nikon, or Sony.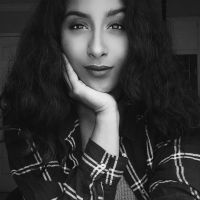 Shivani Reddy
Shivani wants to live in a world where laughter is the cure to pretty much everything. Since she can't claim "Serial Bingewatcher" as an occupation, she'll settle for wedding/portrait photographer at Lin and Jirsa & marketing coordinator here at SLR Lounge. For those rare moments when you won't find a camera in her hand, she will be dancing, eating a donut, or most likely watching Seinfeld. Follow her on Instagram:
@shivalry_inc