Often times, posing can make or break a photograph because people can't look past it – one awkward hip or misplaced hand and it's all anyone can see. If posing is something that you struggle with then this resource might be the perfect thing for you. Together Posing Cards is a powerful tool created by Shotkit to help photographers set themselves up for success and enhance their posing knowledge and skills. They offer 76 cards that give you a quick-draw resource for stylish poses, and we are going to discuss just how useful they can be throughout this review.
How Together Cards Work
These cards were created based on stylish, flattering, and classic poses to offer photographers a variety of ideas to choose from to add to their repertoire. By no means is this a shot-list type of tool but more of a well-curated suggestion of poses that will work for any couple. They are hand-drawn digital files that showcase a multitude of ethnicities, sizes, and heights of couple pairings. It's this type of diversity that makes this product so universally appealing to so many portrait photographers because they can easily visualize their clients from the representation on the cards. I do wish they had more LGBTQ+ illustrations because this is a large audience for some wedding photographers, but hoping they can make a supplemental pack or a version two and add some in or modify existing ones.
They are $29 (currently on a 50% discount because they are originally $59). There is also a great variety of poses that inspire you to shoot different angles and focal lengths. This is a huge bonus or using this tool because the cards give you an alternative viewpoint of how poses look with a tighter focal length vs. a wider focal length. This can also give you some room to play – once you actually place your couples in a specific pose cue them with a direction and work the scene, switching lenses or moving further back away from the intimate moment to show more context and location.
Three Ways to Use Together Cards
Let's walk through three of my favorite ways of how to implement these into my shooting and portrait photography process and prove that they are more than just illustrations for beginners and pros alike:
1. Study: Practice Makes Perfect
For those that feel uncomfortable with posing and are more visual learners, these cards were essentially made for you. Often times, you'll read articles or watch workshops but won't be able to retain that information or it may be too much all at once. Although the number 76 may seem daunting, visual repetition has been proven to higher retention, in fact, it's a common advertising technique called effective frequency.
2. On-Location Shooting: Quick Reference
I've had moments on many shoots where I've completely run out of ideas or felt like each scene I entered I was repeating poses. Our minds tend to lean on ideas and concepts we are comfortable with and sometimes that hinders our creativity. Having a couple of these preloaded onto my memory card (took a quick snap of them before heading out to shoot) made it simple to quickly reference when I froze and ran out of ideas.
There is no shame in being able to have some ideas in your back pocket (or in the back of your camera roll) for reference, in fact, it makes you feel more prepared and has a higher retention rate. I actually got the idea to load it onto my camera, but then read one of the testimonials from their marketing campaign about how one of the users uploaded some to his phone and then favorited the images so he could easily see them on his Apple Watch. This is an even more discreet way of checking them while shooting that I definitely want to try out on my next shoot. Even if you have them on your memory card in-camera, you can look as if you are chimping images or checking your settings and flip back to them, it's pretty genius.
3. Review: Constructive Self-Critique
I find the best way for me to improve my own work is to critique myself while editing. We can't rely on our clients to tell us technical issues with our photos because they are looking at them through a different lens. While editing, I would refer back to the cards to see if I could have changed up the pose to match the scene or use one that would have worked better. The only way to grow is to accept you have flaws and try and perfect them over time. The more you reference and visualize the cards, the higher the chance of retention you'll have.
Together Cards – Examples
Here are some additional examples to get the juices flowing – remember it isn't about getting the pose identical to the illustration on the posing cards, but using it as a foundation for what you can possibly create from it:
They are currently on a limited time sale for just $29 – this is way too good of a deal to pass up if you are looking for a quick and easy way to build your posing knowledge. I highly recommend investing in such an inexpensive resource that has an extremely quick and high return.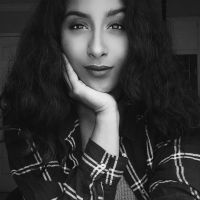 Shivani Reddy
Shivani wants to live in a world where laughter is the cure to pretty much everything. Since she can't claim "Serial Bingewatcher" as an occupation, she'll settle for wedding/portrait photographer at Lin and Jirsa & marketing coordinator here at SLR Lounge. For those rare moments when you won't find a camera in her hand, she will be dancing, eating a donut, or most likely watching Seinfeld. Follow her on Instagram:
@shivalry_inc