If you've ever looked for an all-in-one platform to share and sell your photography, Pixieset is, in my opinion, worth checking out.  It's not the only site of its kind out there by any means, but it's the one I prefer. If 'cutesy' isn't your thing, don't let the name discourage you; it's a powerful tool for professionals and hobbyists alike. Here's a complete Pixieset Review, including all of the pros and cons of the online gallery.
This article was originally written in 2016 by Holly Roa and modified/updated by our editorial staff in 2022.
What is Pixieset?
First, let's start with what Pixieset is.  They originally started as a simple online gallery for professional photographers where pros, mainly wedding photographers, could store and share final images with their clients.  They added print partner integrations for online ordering, website functionality, and more over time.   According to their website, it's "an all-in-one platform for modern photographers, offering photo client galleries, websites, online stores and studio management software tools."
Who are Pixieset's Competitors?
Pixieset's competitors are listed here in our Online Gallery for Photographers article.  They include the following companies:
Smugmug
Shoot Proof
Pic Time
Zenfolio
Pixieset Pros
Let's start with the pros of Pixieset.  The following is a list of features that we appreciate about the online gallery.
Lightroom plugin
This reason deserves to be listed first because it's often the most overlooked feature of Pixieset. The Lightroom plugin allows you to export directly to Pixieset.  Why is this important?  Because the process of exporting to your computer and then uploading to your online gallery is time consuming, especially for large weddings.  It also requires additional local computer storage.  Eliminating part of the process has the potential to save you hundreds of hours throughout the year (depending on how many shoots you have each year of course).
Pixieset offers a Lightroom plugin that "allows you to upload directly from Lightroom to Pixieset, re-publish new edits easily and sync collections structure for easy organizing."
Free Trial
There are options for a paid membership, but for casual users it's fully functional without purchasing a subscription. Free accounts come with 3 gigabytes of storage and have some limitations that aren't particularly limiting. There is one instance I'd recommend upgrading to a subscription sooner rather than later though; if you're doing a lot of sales via Pixieset it would probably be worthwhile to upgrade to a subscription plan, as free accounts are subject to a 15% commission on sales while paid have no commission. The cheapest plan is only $8 per month, so if you'd be losing more than that in commissions it's a no-brainer. Check out more subscription options here.
Aesthetics – Easy on the eyes
Pixieset galleries look polished and professional, are responsive, and are mobile-optimized. There are multiple templates to choose from for a customizable user experience. Check out some example galleries here.
Their recent acquisition of Flothemes should only amplify the design and aesthetics of their galleries and websites!
User friendly
It's pretty painless to get up and running with it and there's a support page to help out before contacting customer service if needed, and the whole experience is intuitive.
Share Galleries
Probably the most popular use for sites like Pixieset is sharing galleries with clients. Pixieset is particularly good for showing proofs because clients can make 'favorites' lists to show you which photos to retouch and so on. Then can also create notes for you on the photos which is handy for specific instructions.
Sell Photos via Their Print Lab Integrations
Clients can order directly via Pixieset's shopping cart. You can either self-fulfill or choose one of the three labs the company works with. If you choose lab fulfillment, you can set a blanket percentage markup or mark products up individually. The client places their order, pays their own shipping, and products are shipped directly to them from the lab. As mentioned earlier, if you are using a free account Pixieset will collect a 15% surcharge from your sales.
Can Double as a Website
If you don't have your own domain, you can create Pixieset galleries for different areas of your portfolio which can be viewed from "yourname.pixieset.com." Setup is simple and straightforward, and you will gain a place to direct potential clients to view your work. If you only want to share your work for kicks, this is still a great option that is simpler to set up than a website from say, Squarespace or WordPress, and more polished and personal than most hobbyist-centric photo sharing platforms. Photo communities are wonderful, but it's nice to have your very own little slice of the web too. 
Supports branding
Free accounts can display your own logo, and paid accounts have even more options for custom branding.
Super customizable. From custom domains for subscribers to Google analytics, watermarks to user-created collections in the shop, there are myriad ways to make Pixieset behave in a way that best fits you and your photography business or hobby.
Always improving
In the year and a half or so I've been using Pixieset, I've seen numerous innovations roll out that really do improve the ease of use for both you, the photographer,  and the client.
For more info, check out Pixieset's massive list of features here.
Pixieset Cons
Here are areas that we would like to see improvements in for Pixieset.
No Mobile App for Gallery Management
Pixieset does not have an app for your mobile phone or tablet, while other online galleries like Smugmug do have one.  As more and more of our work is done on our phones these days, including some post production on the Lightroom mobile app, we would love to see this feature implemented.  Imagine being able to share, organize and access your portfolio of images to send to clients, to post to social media, and more from your phone.
Pricing
You can find cheaper options than Pixieset, including Smugmug and Zenfolio.  However, you would be sacrificing some of the aesthetics and features, such as the Lightroom Plugin if you went with cheaper options.
Conclusion
We highly recommend Pixieset as an online gallery for photographers. Their Lightroom Plugin is one of their best features that has the potential to save you lots of time in your workflow.  In addition, their design and aesthetics stand above all of their competitors.
They also seem to be developing new features that are in line with the needs of professional photographers, including a future studio management system.  All in all, they are providing the right features and headed in the right direction, which makes them a good choice for photographers choosing their client gallery provider.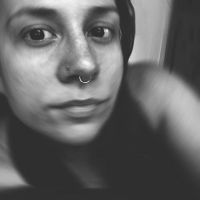 Holly Roa
Seattle based photographer with a side of videography, specializing in work involving animals, but basically a Jill of all trades. Instagram:
@HJRphotos