When tethering and shooting video, one of the biggest problems you can run into is damaging the ports on the side of your camera. The placement and design isn't very intuitive, and the damage can end up costing you hundreds of dollars to fix. The crazy engineers over at ProMediaGear are looking to solve this problem with their Universal L-Cage Port Protector.
Designed to be universal for both DSLRs and mirrorless systems, the Universal L-Cage Port Protector is a multiuse solution to protect your camera ports from damage. Contacting the repair department over at Lensrentals.com, I was told a frequent number of repairs on their cameras, is damage to the ports, and many of the camera manufacturers have the ports soldered to the boards directly, making the repairs cost anywhere from $200 to $500. A pricy fix for something so simple.
ProMediaGear has always been known for their well-built bracket systems, and have finally approached this port issue with a solution. The Universal L-Cage Port Protector mounts to the camera (while still maintaining Arca Swiss mounts for tripods and other accessories), and has multiple mounting points for a seemingly unlimited amount of added accessories from grip handles, to reference monitors, to boom mics. Additionally, the system is designed to be universal, so whether you're using a mirrorless Sony system or a full DSLR, you should be able to use this system for both, while maintaining all the added accessories already attached. Currently launched on Kickstarter, the new cage is available for a discounted rate for those early adopters.
You can learn more about the Universal L-Cage Port Protector, and all the accessories available from ProMediaGear on their Kickstarter page.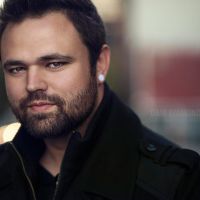 Zach Sutton
Zach Sutton is a Portrait and Beauty Photographer based out of Los Angeles, CA. In addition to being a full-time shooter, Zach also dedicates a lot of his time teaching, through articles, lectures, and workshops all over the world. You can find more about Zach's work and classes on his website at https://zsuttonphoto.com Instagram - https://instagram.com/zsuttonphoto/