In case you haven't noticed, I've written a few articles about re-sizing images lately. They were all written with this comprehensive guide to resizing images in Photoshop and Lightroom in mind. I originally set out to write this guide and realized we were missing some important basics. Now that those are covered, here's your Photoshop and Lightroom image resizing resource guide, featuring links to articles covering most everything you could ever need to know on the topic.
How to Resize Images in Photoshop
Follow step-by-step instructions with screen shot examples in this tutorial, where I cover the five most common methods for resizing images in Photoshop, which include:
Crop
Image Size
Canvas Size
Save for Web
Export As
In this tutorial, I show you how to batch resize images using an image processor script. I later learned from a community member that there's a pro version of this script, which gives you more options for resizing. You can download that action on the Adobe blog.
You can also batch process images using an action in Photoshop. In this tutorial, Max shows us how to create actions the right way, so they work every time. I, myself, have not tried resizing with an action, but if you frequently resize images in Photoshop to specific sizes, for a blog, or example, it would certainly save a lot of time.
In this article, Anthony shares the below video, as well as screenshots and a summary of the video. Steve Perry shows us his method for sharpening and resizing images for the web in Photoshop without losing detail from compression. He also explains why he chooses to resize and sharpen images for the web in Photoshop instead of Lightroom.
How to Resize Images in Lightroom
In this tutorial, Pye explains the nine basics of exporting in Lightroom. The article is an excerpt from the Lightroom Organization and Workflow DVD, the first DVD of the Lightroom Workshop Collection. Designed to give photographers a ground up foundation in the Lightroom catalog system, image management and organization, Lightroom customization and much more, these tips will increase the speed of your processing by 5 to 10 times.
The SLR Lounge Workshop helped me speed up my workflow drastically, and I even developed my own editing style after using the Lightroom Preset System. It saves me so much time!
Here's another excerpt from our Lightroom Workshop Collection. Pye shows us how to create a print-sized export preset in Lightroom. These presets are actually included in the latest version of the Lightroom Presets, which is one more way the Preset System saves you time.
After you create your print size exports, you'll probably want a web-sized preset, too. You can create one for any size you want, actually. I've created one for Facebook, blog, SLR Lounge articles, print, etc. so when I'm exporting I don't even have to think about numbers, I just click on the preset in the menu, choose the location where I want it to be saved and press the export button. Viola!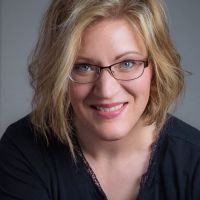 Tanya Goodall Smith
Tanya is the owner of WorkStory Branding Photography in Spokane, WA. Businesses hire her to create story-telling content that sells their high end products and services. She also teachings photographers her unique business model for making serious money as a corporate and personal branding photographer. Find her at
workstoryphotography.com
and
workstoryeducation.com