Like many of you, I'm sure, I haven't said this in years, but I think I may begin to use Flickr more. I'm not exactly sure of the precise moment I stopped using it, but that's probably because it was a non-event. However, there are precisely a trailer-load of people who still use it around the world with varying levels of skill, interest, and futures in photography. What this means is that Flickr, for all its shortcomings, is able to collect an absolutely astonishing amount of data, much of which is available to us.
From how camera brands have been faring over the past half decade, which cameras are the most used and which are the most popular from each type of camera; where the images with the most interaction this year were shot; and most interestingly to me, is what colors trend per season and what the most common brand pairings are.
With information like this, we can get a look outside of the little bubble we live in to see a bit of a macro view of photo trends, and then judge where the future may be heading. This could allow you to adjust your purchases, maybe, or even to adjust your current work to make it more relative to the times. For example, it's winter, and the popular color pairing is stark white, and true red, so maybe your shared images may do a little better should you incorporate this. 

So what have they found?
So what have they found?
Well, no surprise here that the iPhone is still leading the pack in terms of numbers of images taken, and how many users there are, and by a long shot. This is less interesting if you consider that most people have camera phones, and iPhones for that matter, but more so once you consider the way they're being used. Many of these iPhone-shot images aren't just snaps of people's dogs, but rather impactful images declaring once again that the landscape of the type of images in demand is shifting. Of course, in hand with this is the massive decline in the point & shoot market.
But DSLR's haven't seen the end yet, clearly, with 1% growth, though mirrorless has also seen the same. I suspect this will be the trend generally for the next while. There is, thankfully, a market for it all, and if you're wondering just which of each market is doing the best, well there's a nice graphic for that too. Out of the top ten, iPhones make up 8, and the Canon 5D Mark II somehow nudges in at 7, with the T3i not far behind. Nikon trails with their most popular camera being the ever able D90 and D7000 after.
By far and away the most curious and interesting metric measured is the brand pairings. Picking a camera brand for many, if the comment section on any gear review is anything to go by, is tantamount to picking a dog. Buyers seem to feel as if they make their purchase, and it will dictate their lives and that of their grandchildren. This is sort of understandable if we think in terms of systems, but more than ever before systems can be blended and mismatched.
Then you see those who seem to draw a line in the sand between Canon and Nikon with a lot of trash talk about the other. Findings on Flickr, however, suggest none of this has to be the case. The most common pairing is Canon and Apple, but we'll disregard that for the moment and focus on the most common pairings of stand-alone cameras, or dare I say, proper cameras.
Doing that you'll find that Canon and Nikon are still the most common pairing, with Sony and Fuji pairings coming not long after. This is nice to see, actually, as I've found that the debate between which system or brand is better tends to be the foray of those who aren't really sophisticated in their work, or haven't been exposed to how working studios operate, because then they'd realize that there isn't a need to pick and stick with one, especially in this day of rental abundance. It's a matter of exploiting the best of each system, giving you the best of both worlds.
Source: Flickr Year In Review, Flickr Top Camera Brands 2015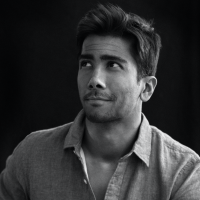 Kishore Sawh
A photographer and writer based in Miami, he can often be found at dog parks, and airports in London and Toronto. He is also a tremendous fan of flossing and the happiest guy around when the company's good.