Roger Cicala from LensRentals.com's Blog recently came out with a two part article testing the accuracy of Phase Detect AF.
Part 1: Autofocus Reality Part 1: Center-Point, Single-Shot Accuracy
The first article, Autofocus Reality Part 1: Center-Point, Single-Shot Accuracy, talks about how Phase Detect AF is not as accurate as Contrast Detect AF. The latter is shown to be more accurate because contrast-detect AF focuses right on the sensor itself. Surprisingly, with a Canon 50mm f/1.4 lens mounted to a 5D Mk II body, only 60% of the phase-detect AF was in focused when compared to contrast-detect Live View AF and Live View manual focusing.


What's even more surprising is when Roger use the newer Canon 50mm f/1.2 L USM lens on the same body, every single shot using the phase-detect AF was misfocused. There is clearly some backfocusing happening here. What is interesting is when he used another mkII body with the same lens, the phase-detect result is better, but it looks like microadjustment between the lens and both bodies is still needed.



He repeated the test with several other 50mm f/1.2L and f/1.4 primes and found that the results were similar between different lens and body combinations – contrast-detect AF is not only more accurate than phase-detect AF, but it is also more reliable.
Of course, this is just a small sampling of the comparison, and Roger will continue to test other lenses, as well.
You can read more on it in his post, Autofocus Reality Part 1: Center-Point, Single-Shot Accuracy.
Autofocus Reality Part 2: 1 versus 2, old versus new
The second article that Roger posted talks about whether pre-focusing a shot, ie. focusing once, then focusing again, will help with accuracy for phase detect AF. In a short answer, no, it doesn't.
What Roger found out is that when taking a shot with just one AF confirmation versus multiple AF confirmation, the spread between focus and misfocus is about the same.
One interesting finding did come out from this second battery of tests, though. It seems that old lenses (ie. 50mm f/1.8 and 24mm f/2.8) are not as accurate on the mkII or the MkIII when using phase detect AF vs Live View AF, and the new lenses (24mm f/2.8 IS USM and 28mm f/2.8 IS) are also not as accurate on the mkII. But the new lenses on the mkIII are as accurate with phase detect AF as contrast detect Live View AF!
The charts below shows the multi AF vs Single AF on a mkII, as well as single AF vs Live View contrast AF on the mk III:

Both articles can be a little technical, but Roger did a great job in explaining all these tests. What I learned is that if you have an old lens, check your phase detect AF and run some microadjusting as needed. Similarly, if you have an older body like the 5D mkII, check your calibration also. For your new lenses on a new body like the 5D mkIII, you should be in the best shape in regards to your phase detect AF accuracy.
Thoughts? Have you ever had front or backfocusing with your dSLR when using Phase Detect AF? Which lens and body combination?

Be sure to read both of Roger's articles to get a better understanding on all of this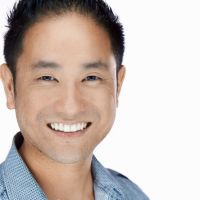 fotosiamo
Joe is a fashion and commercial photographer based in Los Angeles, CA. He blends creativity and edge with a strong style of lighting and emotion in his photographs.