Welcome to Time Out with Tanya, where I've put my fast paced graphic design career on hold in favor of adventures in motherhood. I'm capturing every moment on camera and you can come along, if you'd like. Sign up for my weekly email here so you'll never miss a Time Out.
My quest for the perfect point-and-shoot continues and here's my review and product demo of the Panasonic Lumix DMC-LX7. If you haven't already, read my initial thoughts on this little camera here: LUMIX LX-7 UNBOXING AND INITIAL THOUGHTS The family and I took a little road trip over to the Emerald City, which was the perfect opportunity to test out the Lumix LX7. We had scheduled some time to ride the Duck Tour of Seattle and then ride the elevator to the top of the Space Needle. This is exactly the type of activity I would be using a point-and-shoot for, and my two hours of sight seeing gave me a pretty good feel for this camera. First, let's start with the good news. My likes.
1. Size
This little camera is the perfect size. Not too big, not too small. It fits perfectly in my purse or diaper bag, which is exactly what I need. It has a nice weight to it and feels solidly built. I also love the little grip it has on the right hand side. It feels very ergonomic for such a small camera.
2. Easy to Navigate
Perhaps one of my favorite things about the Lumix LX7 is the fact that it's so easy to adjust the exposure. There's a full manual shooting mode (in addition to several program modes) and the buttons for adjusting the ISO, Aperture and shutter speed are readily accessible. You change the aperture on a lens ring (awesome!) and the ISO has a dedicated button on the back. I hate it when you have to go to the menu on a camera and scroll through a bunch of options to change the ISO. The shutter speed dial is easy to find and use with your thumb. I had no problem shooting in manual mode right out of the box. No need to crack open the user manual at all.
3. Fast Lens
The attached Leica zoom lens on this camera has a maximum aperture of f/1.4, which is pretty rare on a point-and-shoot. I took a few test shots of my son playing his tablet in complete darkness and shooting at f/1.4 allowed me to get away with it. There's a pretty high ISO range, too (6400 maximum), but noise was an issue shooting at anything higher than ISO 800. I don't mind a little noise, though. I need to be able to take pictures of my kids indoors on occasion and this camera seems to be able to handle it.
4. Video
I didn't do an extensive test of the video function on this camera, but I like the fact that it's included and it would work just fine for family videos or even for tutorial videos here on SLR Lounge (if I ever get around to doing some, HA!). Not having to buy or carry around a separate video camera is a plus (and becoming standard on point-and-shoots these days).
5. Picture Quality
The ability to shoot in RAW format and then edit the same I would edit my pro images, is a major win here! I edited all these images with the SLR Lounge preset system and I'm very happy with the results. Of course, you can choose to shoot in JPEG mode, too, if you don't want to edit your photos afterward. I like having that creative control. You can choose different aspect ratios in-camera, which is great if you're shooting for a specific output (like Instagram or for wide screen video). The image resolution will allow prints up to size 11×14 inches, which is sufficient for candid shots.
6. Price
At under $400, the Panasonic Lumix DMC-LX7 is totally in the running for "perfect point-and-shoot." For a second camera to be used just for trips to the park and being a tourist, I don't want to spend much more than that. I have my Canon 5D Mark III for portraits and serious work (and it wasn't cheap!), so I don't want to shell out a fortune for this one. And now…for the bad news. My dislikes.
1. Lens Cap
This is a total minor detail, but I just don't like having to remove and replace a lens cap on a point-and-shoot. It does come with a little string you can use to attach the cap to the camera, but it gets in the way and is just an annoyance. Perhaps this was a way to keep the cost of the camera down, I don't know.
2. Neck Strap
Another minor thing, I know, but this is my honest opinion here. At first, I thought the included neck strap was super cool and a total upgrade for a point-and-shoot. After using it on our Duck Tour and at the Space Needle, though, I was wishing I had a wrist strap instead. The neck strap was kind of constrictive, although it was nice to have my hands free at times. Obviously, this is something a consumer could change out to suit their needs and wouldn't be expensive to replace, so it's not that big of a deal.
3. Lack of Viewfinder
Having to rely on the LCD screen alone for composing and choosing an exposure for my images was a major bummer! We were touring the city in the middle of a hot summer day and at times, I couldn't even see the LCD screen at all. Especially if I turned it to the portrait orientation. Many of my images were totally blown out or out of focus or composed poorly because I simply couldn't see what I was photographing. This was very frustrating for me. I prefer shooting through a viewfinder over LCD every time. It reduces camera shake and allows you to compose a better shot. When I got home, I did a little research and found out you can buy an accessory viewfinder that plugs in to the hot shoe mount on this thing (another plus I forgot to mention). There are two options. The Panasonic External Electronic Viewfinder for DMC-LX7 AND DMC-GX1 or the Panasonic DMW-VF1 External Optical View Finder. Both cost about $150, which is more than I would want to spend, but I don't think I would use this camera again without a viewfinder.
4. Battery Life
Unfortunately, I don't have any photos from the viewing deck of the Space Needle to show you because my battery died as soon as we got on the elevator. Noooooooooo! I was a little shocked because I had only been using the camera for about an hour and a half. I couldn't find any option to turn the LCD off while not shooting, either, which would conserve battery considerably. Seriously, I can shoot a 10 hour wedding on one battery with my Canon, so I was surprised. If I did decide to go with this camera, I would want to buy extra batteries for sure. The batteries run about $50, so if I have to buy an extra battery and a viewfinder to make this thing ideal, I would be spending about $600 total. That's something to take into consideration for sure. Overall, I was a little disappointed with this camera, mostly because of the viewfinder and battery issues. I was able to get some great shots, though, (thanks to my editing skills). Because there were so many things I did love about this camera I'm going to keep it on the short list for now. CREDITS: Photographs by Tanya Smith are copyrighted and have been used with permission for SLR Lounge. Do not copy, modify or re-post this article or images without express permission from SLR Lounge and the artist.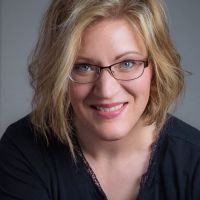 Tanya Goodall Smith
Tanya is the owner of WorkStory Branding Photography in Spokane, WA. Businesses hire her to create story-telling content that sells their high end products and services. She also teachings photographers her unique business model for making serious money as a corporate and personal branding photographer. Find her at
workstoryphotography.com
and
workstoryeducation.com