It's been pretty well established that the Panasonic GH4 is brilliant when it comes to video. A 4K camera at under $1.5K gives filmmakers a great deal of flexibility at a decent price point. My two favorite reviews are by Dave Dugdale and Phillip Bloom. If you're interested in using the GH4 for video, I highly recommend checking out those two in-depth videos.  As a full-time photographer, I was more interested in how that camera performed in terms of still photographs. Every review seems to quickly, and almost dismissively say that the image quality is "great" before moving on to more raves about 4k or video comparisons.
So I took the GH4, along with the Lumix G X Vario 12-35mm f/2.8 Lens, around a few countries in Europe for this practical, hands-on review.
Basic GH4 Specs:
16.05 MP Digital Live MOS Sensor
DCI 4K 4096×2160 at 24p, UHD 4K 3840×2160 at 30p/24p
Full HD up to 60p
3.0″ 1,036k-Dot OLED Touchscreen Monitor
2,359K-Dot OLED Live View Finder
High-Speed 49-Point Autofocus
Magnesium Alloy, Weather-Sealed Body
Wireless connectivity
Panasonic GH4 Image Quality
Let's start with the most important aspect of any camera, the image quality. The power of Panasonic's proprietary "Venus Engine" image processor is on full display with the GH4, responsible for the beautiful 4K video, solid high-ISO performance, and overall image quality.
Here are a few sample images. All images were shot in full RAW and processed with the SLR Lounge Lightroom Presets 2015
Panasonic GH4 ISO Performance
I've never been a fan of testing ISOs at their maximums levels, as few people would ever go all the way up to 25600 and expect a usable image. In my style (and the styles of 99% of us), I almost always keep the ISO at 3200 and below; and at that level, I was very impressed with the image quality and lack of grain. Here are a few examples:
Panasonic GH4 Focusing
Focusing on the GH4 is fast and accurate, with a digital signal exchange max of 240fps. The number of focus points has increased from 23 points in its predecessor, the GH3, to 49 points on the GH4 . Focus peaking adds an additional dimension of flexibility, available in live view and in remote shooting mode via wi-fi.
LVF & Monitor
The GH4's touchscreen monitor swivels so that you can view your compositions at odd angles. This allows you to stay off of the ground when shooting low to the ground and gives you full view of your screen when raising it above your head.
The following image was made much easier with the swivel functionality, as it allowed me to raise the camera far above my head to avoid distracting elements and still find my desired composition.
However, despite the "high-speed dual OLED (Organic Light-Emitting Diode) displays" the playback of the images on the rear monitor lacks contrast and the images seem muted and even soft. In fact, during my entire experience with the camera, I was fairly certain that the images were not turning out well. When I loaded them into Lightroom, I was pleasantly surprised with the results. To be fair, I have been spoiled in my professional career with the amazing display of the 5D Mark III, but even compared to the Olympus OMD EM-1 that I previously reviewed, the LCD did not do the actual images justice.
Build – Magnesium Alloy Body & Rugged Design
The GH4 feels solid and durable, with a magnesium alloy frame, responsive, and well-built buttons and knobs. It's also splash and dustproof. The major con is its size, which at 5.2 x 3.7 x 3.3 in. and 20.1 ounces is larger than some of its competitors like the Fuji X-T1 (15.52 oz) and the Olympus OMD EM-1 (17.44 oz). In fact, it's not much bigger than a small DSLR like the Canon T6s at 19.93 oz.
Simultaneous 8.8 MP Photo Capture
If, for some reason, you need to record stills and video at the same time, the GH4 offers a unique feature that allows for 4K video recording and simultaneous photo capture at 8.8 megapixels. While 8.8 Megapixels probably isn't enough for professional wedding, fashion, or portrait work, I can see that functionality being very useful for photojournalists and hobbyists at recitals, graduations and other everyday moments.
Usability
Mixed feelings surface when thinking about the usability of the GH4. On one hand, the external buttons are intuitive and accessible. Below is a shot of the buttons and knobs on the top of the camera.
On the other hand, some of the functionality is not as intuitive, and some of the options are buried deep in the menu. Some menu options become unavailable in specific modes without any explanation, as you see the following image: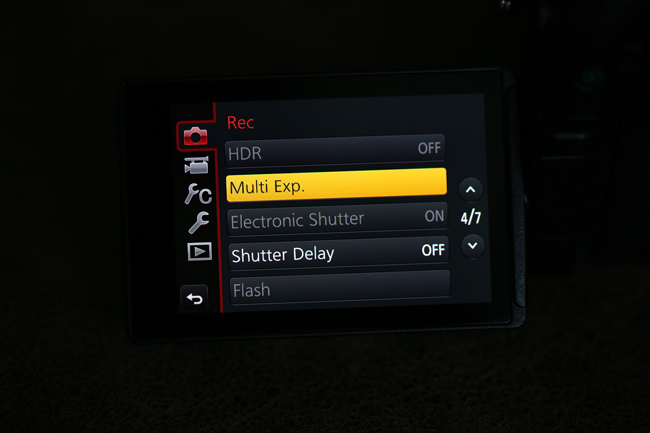 In Conclusion
Pros:
Image Quality
Price
Pop-up Flash
Swivel LCD
1/8000th seconds and syncs with flashes at up to 1/250th of a second.
Continuous shooting is boosted to 12 frames per second, 7.5fps with continuous focus.
Focus Peaking
Continuous shooting 12fps, 7pfs with focus tracking
Touch Screen
Cons:
Size & Weight
Usability/Menu – Touch to Focus, Focus Options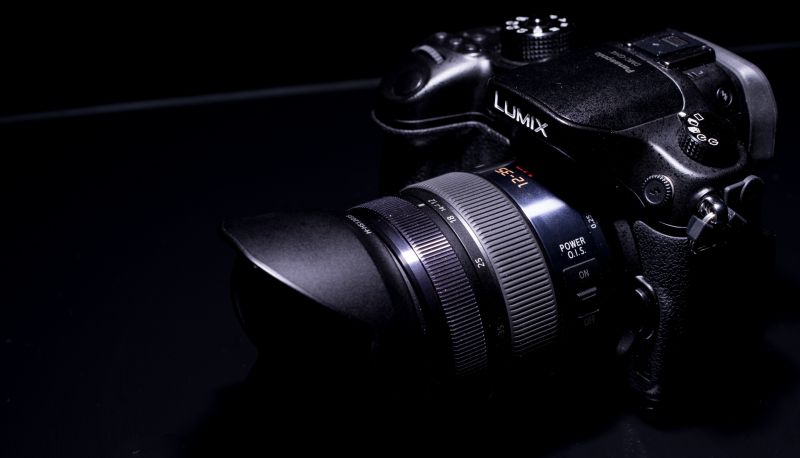 The GH4 was released about a year and a half after the GH3, and it's been a solid performer ever since. The GH4 has been around for just over a year now, and if it follows the refresh cycle of its predecessor then a new model should be released in Q1 of 2016. That being said, if you're looking for a camera that shoots excellent stills as well as 4k video, the GH4 will be a capable option even after the GH5 is released.
More Info
The guys over at The Camera Store TV have just released their hands-on look at the GH4, and the main topic of the video is the 4K video functionality of the camera. The unit they reviewed was pre-production, so keep that in mind while watching the video (things could be changed between a pre-production and production model). If you are interested in the video capabilities of this Panasonic GH4, check out the review below.
I am still not convinced that 4K is important to have right now. It takes up a ton of space, and not many consumers even have displays capable of viewing it yet, plus the majority of 4K cameras are pretty pricey. That being said, I can totally see this as an awesome feature to have access to now. With the price of the GH4, why not get 4K?
What are your thoughts on the GH4? Is 4K video something you are looking for, and if so, is a GH4 something you are looking at purchasing? Leave a comment below to join the discussion.