The Nikon Z5 might just be the most exciting entry-level full-frame mirrorless camera ever, considering that it costs just about $1,400 and yet competes with other cameras costing ~$2,000 or more!
Is it too good to be true, though? How did Nikon make such an affordable full-frame camera, one that at a glance seems not make any compromises in terms of physical quality, nor image quality?
We just got our hands on the Nikon Z5, and one of the very first things we did was compare it against its nearest sibling, the slightly older Nikon Z6. Specifically, we compared the two most important things: image quality, and autofocus performance. For many photographers, these are the two biggest priorities, and for pretty much all photographers they are very high on the list, along with things like sheer speed and dependable build quality.
Want a spoiler? Here it is: The Nikon Z5 is very impressive indeed, and worth more than "every penny", that's for sure! Read on to find out just how well it stacks up against the Z6!
In our full review, coming soon, we'll compare this new $1,400 Nikon FX mirrorless camera against the Sony and Canon full-frame competition, too, and dive deeper into other key aspects of the Nikon Z5. So, read on and stay tuned!
Nikon Z5 Specifications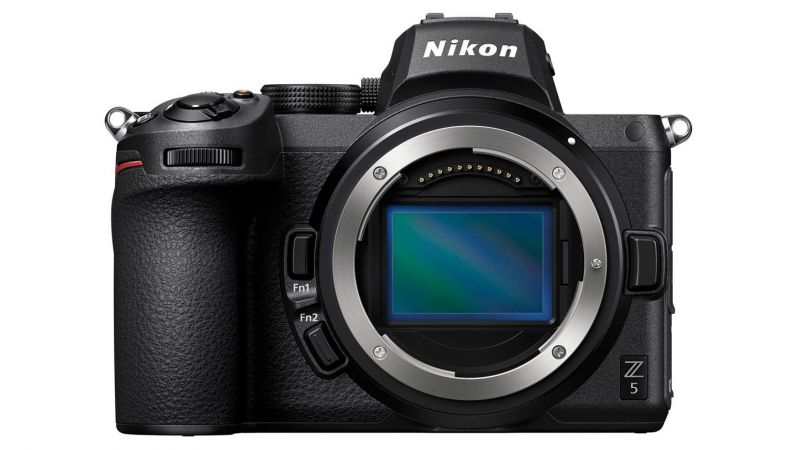 SENSOR: Full-frame 24-MP CMOS sensor
LENS MOUNT: Nikon Z-mount (FX full-frame mirrorless)
STILL IMAGES: 24 megapixels, (6016 x 4016) .NEF raw, 14-bit, 12-bit, lossless, compressed
VIDEO: 4K 30p @ ~DX crop, 1080 60p @ full-width, MP4, MOV, H.264
ISO: 100-51200 (Expanded to ISO 50-102400)
AUTOFOCUS: 273-point hybrid AF system, face/eye detection
SHOOTING SPEED: 4.5 FPS (Mechanical & Electronic)
SHUTTER SPEEDS: 30 sec to 1/8000 sec, Bulb
VIEWFINDER: 3.69M dot EVF, 0.8x magnification
LCD: 1.04M dot 3.2-inch TFT LCD articulated touchscreen
CONNECTIVITY: Wifi & Bluetooth (Both necessary for full functionality)
STORAGE: Dual SD/SDHC/SDXC, (UHS-II)
BATTERY & POWER: EN-EL15c rechargeable lithium-ion battery (can be charged in-camera, USB-PD direct camera power possible
BODY CONSTRUCTION: Metal body, weather-sealed
SIZE: 134x101x70mm (5.28×3.98×2.76 in.)
WEIGHT: 675 g (1.49 lb, 23.81 oz)
Nikon Z5 VS Nikon Z6 | Test Results
Okay, let's cut right to the chase: The Nikon Z5 is very, very similar in every way to the Nikon Z6, physically speaking. So if you've ever picked up a Z6 and thought that it felt comfortable and was a generally well-made camera, (we sure think so!) …then you'll probably love the Nikon Z5, too.
There are just a few things that set the Z5 apart from the Z6, but, (spoiler alert!) they're NOT the image quality or the autofocus! Our test results will demonstrate this shortly. (HINT: Want to know what actually does set the Z6 apart from the Z5? It's the Z6's full-sensor 4K video, and the better overall shooting speed.)
[Related Reading: Nikon Z7 Full-Frame Mirrorless Camera Review]
Nikon Z5 VS Z6 – Image Quality
Alright, here's what everybody has been concerned about: when the Z5 was announced, sharp-eyed photographers noticed that the 24-megapixel sensor was not "BSI", that is, it's not Back-Side Illuminated. This gave some folks reason to fear that high ISO image quality would not be as impressive as the Nikon Z6 and Nikon D780, which have set a very high bar that roughly matches even the Sony A7 III and Sony A9 II.
So, how does the Z5's sensor perform? We immediately compared it to the Z6, and to get straight to the point, we were impressed by what we found! Here are the processed raw images at 100% crop:
Since a GIF animation is not the best way to compare ISO noise between two cameras, here's a side-by-side comparison of the Z5 and Z6 at ISO 6400:
But wait! I just did something sneaky, to try and make both cameras look, well, as BAD as possible. Do the results look a little off to you at the higher ISOs? That's because I under-exposed both sets of test images by TWO WHOLE STOPS. (Well, I metered off a white wall, which should be white, but I let the camera's metering make it grey; it's not the camera's fault!)
Want to see what a HUGE difference a "correct" exposure can make, at ISO 12800? The sample below clearly demonstrates that if you correctly expose an ISO 12800 image, it's just as clean as less-than-perfect ISO 3200 image! (For you camera geeks, this also means the Z5 sensor is ISO-invariant, at least at these few highest ISOs. And, in our experience, ISO 12800 is is usually more than any normal photographer will ever need!)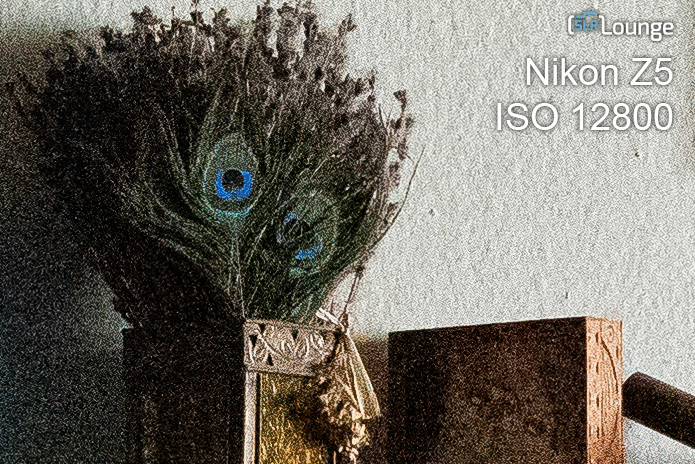 And again, here are some side-by-side comparisons to make it easier to analyze the results:
Here's the bottom line: in terms of both image detail VS noise levels, and dynamic range at both low and high ISOs, the Nikon Z5 performs amazingly well. In fact, you're far more likely to see a significant difference (much, much worse performance) by grabbing literally any 24-megapixel full-frame camera, and then accidentally under-exposing an ISO 6400 or ISO 12800 by just 1 EV, let alone 2 EV.
Our verdict: the Nikon Z5 achieves par for the course in terms of full-frame image quality, despite being by far the most affordable Nikon FX body ever made.
[Related Reading: Nikon D780 Review – The Best DSLR, In A Mirrorless World]
Nikon Z5 VS Z6 – Autofocus Performance
Okay, moving on to autofocus; of course, no camera these days is worth purchasing if it can't nail focus perfectly every time in normal conditions, and still be very reliable even in the worst low-light levels.
To get right to the verdict: the Z5's autofocus is great! It's just as good as the Z6, or better. In normal light levels, it works flawlessly with all of the Nikkor Z-mount native lenses we tested, from the kit 24-50mm to fast lenses like their f/1.8 primes.
In an attempt to truly thwart and confuse the Z5's autofocus system, we even tried mounting the TechArt adapter and the Sigma 100-400mm f/5-6.3; third-party adapters are notorious for very poor autofocus performance. To our surprise, the Z5 mostly held onto even fast-moving subjects just fine, even with the constraint of a rather dark f/6.3 aperture! Make no mistake; it's not perfect, but that's the fault of the adapter and third-party lens, not Nikon. (We can't wait for next year when the Nikkor Z 200-600mm comes out!)
Daylight is easy for most cameras these days to lock focus and track subjects, though. It's the low-light autofocus reliability that we need to really scrutinize! Impressively, the Z5 holds its own impressively well when shooting in very low-light.
SIDE NOTE: I actually had to reach for the Sony A9 II, the current reigning champion of all mirrorless autofocus, (a $4,500 camera, mind you) …in order to find a comparison scenario where the Z5 started to noticeably "lose the battle".
These successful results are great news for any Nikon mirrorless camera, let alone one that costs just $1,400! With that said, let's get down to the nitty-gritty test results:
The Nikon Z5's autofocus is good enough to consistently nail focus the majority of the time, (say, anywhere from 7/10 to 9/10 of photos) at low light levels of an exposure value of 1/80 sec, f/1.8, and ISO 6400.  This means it is more than able to shoot in most low light levels where you might be hand-holding and using autofocus, as opposed to putting the camera on a tripod and focusing manually.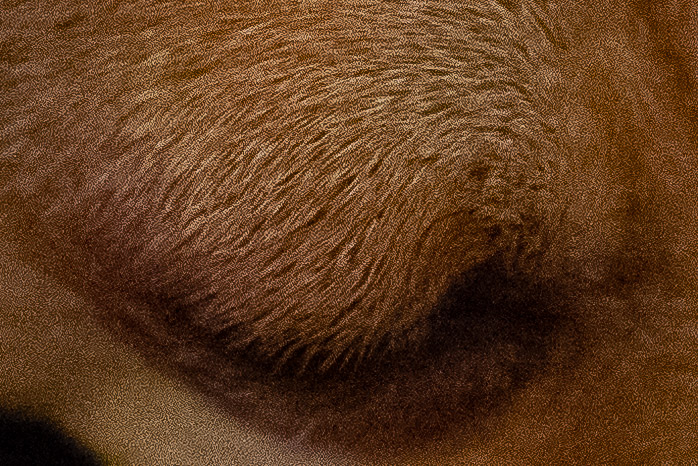 By comparison, the Nikon Z6 when using the latest firmware update gives about the exact same results. After capturing dozens of test images, we could not see a quantifiable difference. If there is a difference, it will be buried behind the much more significant difference of, whether or not you understand the correct focusing technique: which focus mode to use, which type of focus points to select, and how to control them around the viewfinder…
By comparison, when we reach for the Sony A9 II, the improvement in low-light conditions only allowed for about 1 EV darker shooting, (so 1/80 sec, f/1.8, and ISO 12800, and a slight improvement of maybe, say, 8/10 to 9/10 in-focus shots. Beyond that, even the A9 II wasn't reliable enough for what we'd consider acceptable for professional work like wedding receptions or dark theaters…
What does this tell us? Simply put, Nikon may not have "stolen the crown" from Sony yet in terms of low-light autofocus with the Z5, but they're getting close, and the Z5 builds on the Z6/Z7's AF performance; it is NOT a step down! (Also, remember, you could buy three-point-two Nikon Z5's for the price of ONE Sony A9 II!)
Nikon has certainly progressed to a point where autofocus reliability, in general, is a non-issue for most photographers. In other words, you won't be disappointed by the Z5's autofocus unless you're really pushing the envelope of what is possible in terms of low-light AF.
And, keep in mind that nailing focus reliably in such terrible light was also virtually impossible just a few years ago with a DSLR and optical phase-detect autofocus! Any beginner, serious, or even professional photographer who is coming from another camera that is at least 5 years old will be truly impressed by what the Z5 offers.
In our full review, we'll give a more detailed comparison of the Z5 versus its most direct competitors such as the new Sony A7C, the older A7 III, and the Canon EOS RP and EOS R6. But, quite honestly, it's going to be pretty boilerplate–the older cameras are worse, the newest cameras, across the board, are great. The Z5 is, for the most part, fun and exciting to shoot with.
Speaking of which, there's something else new about the Nikon Z5's autofocus system that is a HUGE improvement, in fact, this is probably the most exciting thing about the camera that we've found so far!
Nikon Z5 Autofocus | Lock-On Tracking Works Like 3D Focus Tracking!
Being able to lock focus in challenging conditions is one thing, and Nikon has already been doing well in that regard, thanks to numerous firmware updates provided for the Z6 and Z7 over the last two years.
It's a whole different thing, however, to figure out how to actually CONTROL the focus points, namely not just how you move the AF point around the viewfinder, but, how do you instruct the AF system to begin tracking a subject around the viewfinder, to follow its every move, and then stop tracking, at will?
When Nikon first switched from their legendary 3D focus tracking in the DSLR realm to the mirrorless Z-mount with autofocus being done on the image sensor, "Focus Tracking" was a little frustrating to work with: you had to hit the OK button on the rear of the camera to activate and de-activate it. You could activate AF tracking with the shutter release or the AF-ON button too, of course, but taking your finger off those buttons didn't de-activate it; it just kept going. You had to hit the OK button again to stop focus tracking.
It turns out, photographers don't like to work this way. They'd rather activate and de-activate focus tracking the same way as on DSLRs: by half-pressing and then taking their finger back off either the shutter release or the AF-ON button, and having the AF point reset back to wherever it was before you started.
Well, the Z5 changes this; now, half-pressing the shutter release or AF-ON button works the optimal way- Focus Tracking starts and stops, and resets, as it should. This is how the Sony Real-Time Tracking system works, by the way, and Nikon's Focus Tracking works almost as good in decent light, though it gets a bit less reliable in "terrible" light.
Nikon Z5 VS Z6 | Overall Performance
Okay, now that we've gone in-depth about the two most important things about a camera, (for many, though not everybody) …let's talk about the overall performance and specs of the Nikon Z5 versus the Z6.
Our initial verdict is that everything is great, (we love the dual SD card slots!) …until you try to shoot really fast action sequences or wide-angle video.
These two drawbacks are caused by two very specific shortcomings of the Z5. First, the Z5 has quite a bit of image blackout when taking a picture, so if you want to "spray and pray" at the relatively modest 4.5 FPS, (the Z6 has 12 FPS, by comparison) …you'll struggle to track very fast subjects in the viewfinder or on the rear LCD.
Second, the Z5's video is cropped to approximately the DX portion of the sensor, which is fine for most normal and telephoto focal lengths, but it can be a deal-breaker at wider focal lengths. You can work around this by grabbing an ultra-wide lens such as the Nikon Z 14-30mm f/4 S, which will give you the equivalent of maybe a 21mm or 22mm angle of view, but for truly serious video shooters, it's a pretty frustrating compromise to make.
Also, this crop for video means that the over-sampled 4K video from the Z6 will appear much sharper and finely detailed, unfortunately. Casual video shooters probably won't notice the difference, but if you're truly serious about video, the Z6 will be well worth the extra $400.
Aside from those two drawbacks, working with the Z5 is pretty fun; it feels exactly like a Z6 but with the mode dial re-arranged, and dual card slots of course. (Well, you can't "feel" the dual SD slots, but you know they're there, giving you more peace of mind than any other camera in its price range!)
Nikon Z5 VS Z6 | Design & Durability
The Z5 is very well-built, both in terms of its physical ruggedness, and the ergonomics & customization. There are a few quirks to Nikon's ergonomics which are essentially identical to the Z6 and Z7, and you can read about some of those obscure complaints in our Nikon Z7 review, for example.
The only significant outwardly visible difference between the Z5 and Z6 seems to be the switching of the mode dial position; the Z5 takes away the top-panel LCD display of the Z6/7, and puts the mode dial there instead. Honestly? I like it!
If anything, the Z5 and Z6 being nearly identical despite the $600 difference in their original MSRPs, if nothing else, only really highlights just how much BETTER the Z5's ergonomics are compared to its competition from Canon and Sony!
Canon's EOS RP, for example, is a very different body design compared to both the EOS R and especially the new EOS R6. In short, unlike the Z5 versus Z6, the EOS RP feels more like a Rebel-style beginner camera, not a full-frame 5-series camera. That's fantastic if you want a lightweight 1-lb full-frame body, but for many serious photographers, the Nikon Z5 is definitely the more robust, full-featured choice.

As an alternate comparison, Sony's just-announced new A7C is more compact, (22% lighter than the already rather lightweight A7 III) however, the A7C's design is a compromise that makes the camera operate more like the beginner-oriented Sony A6x00 series, not the advanced, full-featured Sony A7 series. (It's missing the front command dial, the C1, C2, and C3 buttons, a focus point control joystick, and a deep, comfortable grip.) Again, the Z5 "wins" if you like the idea of an affordable full-frame camera that handles just like its siblings that cost up to twice as much!
If you want an ultralight and portable full-frame camera, the Sony A7C does at least offer IBIS, 10 FPS, and over-sampled 4K video, just like the Nikon Z6, which to some photo+video shooters will be very worth it. By the way, the only advantage the Sony A7C might have over the Nikon Z6, really, is likely to be the high-speed action and/or low-light autofocus capability.
Personally, I do prefer the traditional camera ergonomics and controls of the Z5, and the Nikon FX mirrorless system is already very lightweight and portable to begin with, so it's hard to complain over a few ounces.
Nikon Z5 VS Z6 | Price  & Value
If your eyes didn't bug out a little bit when you saw the Z5's price tag of $1,400, maybe reading this review has had that effect. Either way, the value is obvious- no other full-frame camera has debuted at a price this low, and offered this many features.
[Related Reading: Nikon Z6 Review – Does Sony Have Serious Competition?]
Here's the thing: keep in mind that the Nikon Z6 first came out as a ~$2,000 camera, and then dropped to $1,800. On a few rare occasions, the price has dropped even lower. So, can you imagine a $1,200 Z5, or even a $1,100 one? I sure can!
By comparison, Canon's EOS RP was just $100 cheaper than the Z5, at an MSRP of ~$1,300 originally, but in order to achieve that price point, Canon decided to go with just one SD memory card slot, a low-capacity "compact camera" battery, and no in-body stabilization. Oh, and Canon also made the same compromise that Nikon made in terms of 4K video- the EOS RP crops to about ~1.6x and only records up to 4K 25p. So, the Z5 wins, hands-down. (Heck, the Nikon Z5 has more in common with the $2,500 Canon EOS R6 than the EOS RP! THAT is the definition of value.)
Then again, Sony's new A7C is debuting at $1,799, which is just $400 more than the Nikon Z5, and the current price of the Nikon Z6. If you are more heavily into video or any fast-action photography, the Sony will probably seem like a better value than either Nikon. However, in addition to paying nearly 30% more than the Z5's price tag, you'll also have to give up the dual card slots and the traditional design form factor with its comfortable ergonomics and full-featured controls.
The bottom line is that if you want a good, solid full-frame camera that is more affordable than the Z5, you'll have to try your luck with the well-used bargain bin of older DSLRs. You could get a used Nikon D750, and get roughly the same image quality if that's all that matters to you, plus of course the dual SD card slots, hand-me-down flagship autofocus, and great battery life that made the D750 legendary. Honestly, though? If you're still reading this Nikon Z5 review, then you're probably HOPING to "go mirrorless"… So just do it!
Nikon Z5 VS Z6 | Reasons To Buy The Z6 (Or the Z5!)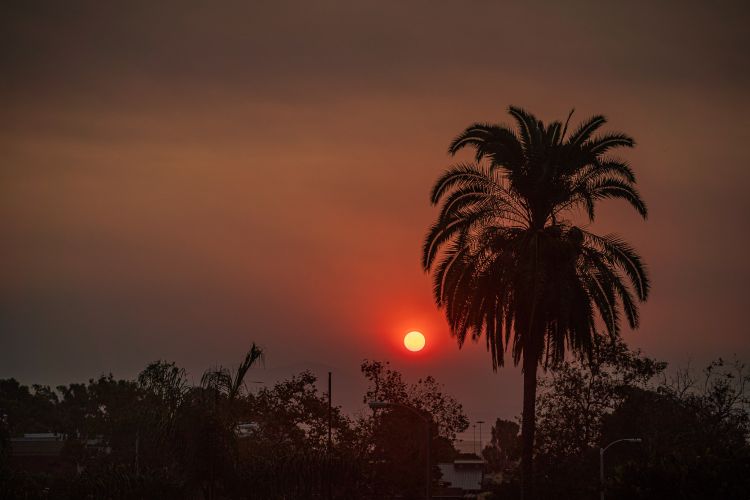 Let's go into detail about the key drawbacks of the Z5 that might incline you to buy a Z6 instead. It all comes down to two things–the video crop, of course, but also something that traditional photographers may find a bit frustrating: something called viewfinder blackout.
Basically, what happens is, the Z5 blacks out the viewfinder (and live view) when you take a picture, no matter how you configure the shutter and the live image preview or playback. It's enough of a blackout that the Z5 becomes very difficult to use for extremely fast action sequences when shooting in the "Ch" shooting speed, which is just 4.5 FPS.
So, if you're looking to do action sports or wildlife photography, the Z5 probably isn't going to work as well as a Z6, which offers zero blackout when configured optimally, and of course, the relatively blazing fast 12 FPS.
This high-speed scenario is really the only thing we can find that might incline a photographer to decide against the Z5. Everything else about it is great, or even more desirable, such as the dual SD card slots instead of a single XQD card slot. A professional portrait photographer could actually be better off with a Z5, as would most other types of paid work that don't involve lots of action and high-speed shooting.
Having said that, note that we were specifically referring to PHOTOGRAPHERS just now. If you shoot video, then there are indeed obvious drawbacks- the Z5's 4K video is cropped to approximately a DX portion of the sensor, so although the video files have great detail and dynamic range, they'll require a whole different approach when you need to shoot at a wider focal length.
For now, that's all we can conclude about the Z5. Everything else has been a great experience so far!
Also, as one final note, I am VERY happy to see that not only has Nikon adopted direct USB power with the Z5, but they're doing it with the relatively new and high-powered USB-PD (Power Delivery) protocol, which allows 9-volts @ 3-amps to directly power the camera. Bravo, Nikon! As a nightscape & time-lapse photographer, for this one feature alone I would not only choose the Z5 over the Z6, but I would even sell a Z6 if I owned one and get a Z5 instead!
Nikon Z5 VS Z6 | Conclusion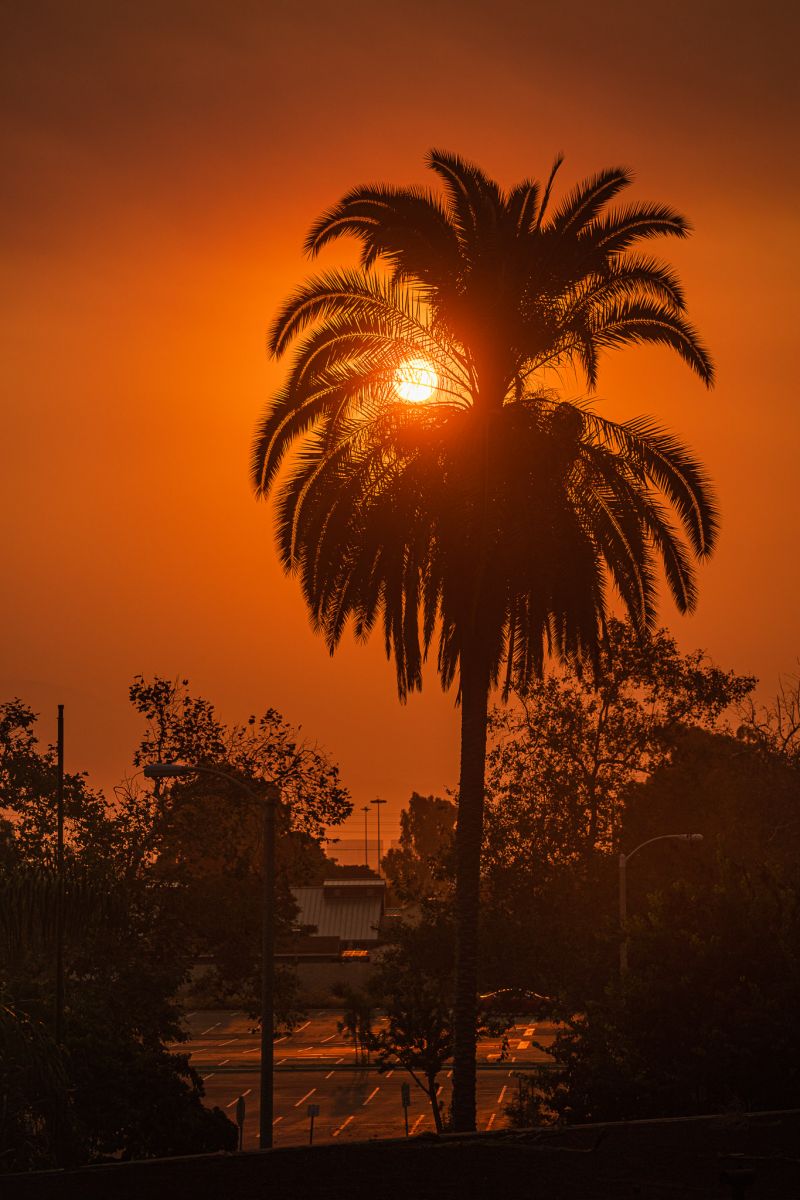 [Related Reading: Nikon Z50 Review | Getting Mirrorless Right The First Time?]
Our initial impressions about the Nikon Z5 were correct–this is a high-quality camera that achieves an unprecedented value, for both its image quality, autofocus, and physical quality, even.
It has a sensor that delivers image quality similar to the Nikon D750 and Z6, but that's not at all a bad thing since even the D750 sensor was already a benchmark for full-frame image quality, for five years from its release 7 years ago. (September 12th, 2013; happy belated birthday, D750!)
The Z5's autofocus is impressive; Nikon has improved its mirrorless autofocus technology by leaps and bounds in the last two-plus years since the Z-mount was first introduced. When I found myself not noticing a difference between a Z6 (with the latest firmware) …and then contemplating, "I wonder how the Z5 compares against the Sony A9 II?" …I knew Nikon had done something right!
It's not the perfect camera for everybody, due to the couple of corners that were cut in the video realm and the overall speed/power of the Z5. But, considering what it does offer for the price tag, this is going to be our new most highly recommended entry-level full-frame camera body.
Check Pricing & Availability
The Nikon Z5 is available as a body only for just under $1,400. Alternately, you can get it with just the FTZ adapter if you already have a bunch of Nikkor DSLR lenses to use, or you can get one of the two lens kits available, with the Nikon Z 24-50mm f/4-6.3 or the Nikon Z 24-200mm f/4-6.3.
$1,396, (body only) $1,696, (w/ 24-50mm kit lens) $2,196 (w/24-200mm kit lens)
B&H | Adorama | Amazon