In light of the Coronavirus pandemic, Nikon USA & Canada have temporarily suspended it's repair services until things go back to normal. What does that mean for the Nikon shooters out there? Well, if you're gear happens to go down over the next few weeks, you're going to have to be really patient or take the risk on figuring out how to do the repairs yourself! (which we don't recommend). Granted, a lot of us have our gear mostly collecting dust these days with the stay-at-home orders in place, but still, that's no reason to not keep being creative!
Here is the official statement that was posted to the service and repair page on the Nikon USA website:
NOTICE:
Nikon prioritizes the health and safety of our employees and customers.

Due to the impact of COVID-19 and in accordance with mandates issued by the federal government and various state governments, we have temporarily suspended equipment repairs at our service facilities and are not currently accepting equipment.

Please contact Nikon customer support at nikonusa.com/support for more information.

We apologize for this inconvenience and thank you for your understanding.
Additionally, Nikon Inc. President and CEO, Bo Kajiwarea also published the following:
Dear Valued Customers, Partners, and Friends,

We are all experiencing unprecedented circumstances around the world as a result of the COVID-19 pandemic, and our thoughts and prayers are with those affected by the virus. Nikon's top priority is the health and safety of our customers, employees and the communities we serve.

I am proud of the dedication of our Nikon team who are working remotely, and remain focused on providing the highest level of support possible at this difficult time. We are closely monitoring the situation and following the guidance of the Centers for Disease Control and Prevention (CDC) and federal/state/local health authorities.

Nikon Inc. has taken steps to ensure the safety of its employees by instituting office closings and remote work strategies in line with state and federal government mandates. These include the temporary closure of our repair service centers to prioritize the safety of our workforce and help limit the spread of the virus.

For information about our repair service center change or to get in touch with a remote support representative, please visit: https://nikonusa.com/support

In the interim, Nikon online resources for education are available on the Nikonusa website: https://www.nikonusa.com/learnandexplore

We encourage everyone to take the necessary precautions to stay safe and to support their communities during this difficult time. We look forward to overcoming this global issue with great resolve and unity.
While Nikon in North America are pretty much shuttered and non-operational for the time being, it seems like Nikon Australia is still accepting shipments and orders via courier (for now) despite closing their Sydney offices. Meaning, that it might still be possible for repairs done there. Other Nikon locations haven't made an official statement yet, but the UK location has posted this on their support page detailing that their service employees are working from home:
What that means in terms of actually getting gear accepted and/or repaired there is still yet to be seen, so please, Nikon users from around the globe, let us know in the comments below if any official word is passed down and we'll update accordingly!
I'm sure more brands and professional services will likely follow suit soon, so for those of us in need of repairs, or just worried about damaging your gear, and/or keeping it protected, we've got a few links to help you out:
Hopefully some of these posts can help you out in our current service & repair down time. Until then, please let me know in the comments below about any other additional shut downs and/or businesses offering repair and we'll keep this post updated.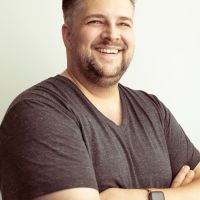 David J. Crewe
David J. Crewe is a full-time commercial photographer and Senior Editor with SLR Lounge. Based out of both Southern California & Las Vegas, Nevada. View his work and blog:
DavidJCrewe.com
Follow his Instagram:
@DavidJCrewe