Metabones Issues Major Firmware Update
Sigma, naturally, made waves recently with the release of their Sigma MC-11 adapter, which gave native lens functionality to E-mount cameras – It was the first and only. Now, however, Metabones has created and released firmware upgrades which now permits Sony shooters to use their complete suite of autofocus modes with when shooting Canon EF-mount lenes in conjunction with Metabones Speedboosters and Smart Adapters.
In addition to now having the access to some of the AF functionality that makes Sony cameras so compelling, such as Continuous Eye AF, it appears aperture control will be smoother, making it compelling, for videographers, especially is AF functionality carries over to video.
Now, it warrants saying that the adapters of the sort tend to carry with them a list of grievances by users; they're not perfect. Even though Sigma has had the midas touch in almost anything they do of late, the MC-11 isn't without its limitations, and the Metabones update carries with it some similarities. Here's a list pulled from the release notes below, and click here for the firmware updates.
Limitations:
E-Mount "native" autofocus features may not work with all lenses.
"Native" autofocus may be lesser in performance and/or accuracy compared to the original "Green" mode phase-detect autofocus for A6300, A7 Mark II and A7R Mark II.
AF-C and video autofocus may have unsatisfactory AF performance and/or accuracy. This is a limitation inherent in DSLR lenses, which lack the low latency required for making many fine movements in rapid succession during AF-C and video focusing.
Excessive hunting may occur if a small aperture is used with AF-C, video or "Liveview Display Setting Effect" turned on.
The first few autofocus attempts may result in false positives where the camera gives focus confirmation but the subject is not in focus. This issue goes away on its own after a few trials with most lenses.
No support for in-camera correction such as peripheral shading, CA and distortion.
Power consumption may increase compared to the original "Green" mode autofocus. We recommend turning off the "Pre-AF" option to conserve battery power. On A7 series cameras and A6300 the option is on page 3 under the "gear" tab.
Actuations of the electromagnetic aperture diaphragm and/or the focus motor of the lens result in noises which may be picked up by the camera's internal microphone during video recording. Use of an appropriately placed external microphone is required for video work.
The aperture moves in 1/3 stop steps with most Panasonic cameras and 1/8 stop steps with other cameras, which may be noticeable in video recordings. Programmed exposure mode and shutter priority exposure mode should not be used for video. Lenses supporting "smooth iris" smooth out the transition but do not increase iris resolution.
Sandisk Releases World's Fastest microSD Cards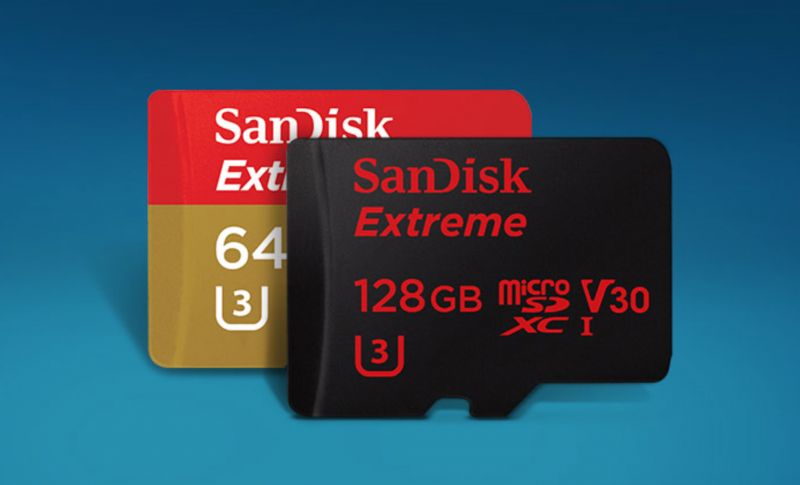 SanDisk, the sort of quintessential memory card brand has released what's currently deemed to be the world's fastest microSD cards, in a pair: Ultra microSDXC UHS-I Premium Edition (U1), and the SanDisk Extreme microSDXC UHS-I card (U3). The former is said to be geared towards mainstream users while the latter is, for now, said to be the foray of those with very discerning jobs with high performance cameras – drones and smart phones getting special mentions.
"The 256GB SanDisk Extreme microSDXC UHS-I card delivers unmatched transfer speeds of up to 100MB/s**, allowing users to save time transferring large files, as well as write speeds of up to 90MB/s** for rapid capture of photos. Users can record an estimated 14 hours of 4K UHD video1 on the 256GB card, making it ideal for high-performance drones, action cameras, and 4K-capable smartphones, among other devices.
The 256GB SanDisk Ultra microSDXC UHS-I card, Premium Edition, is ideal for Android-based smartphone and tablet users who don't want to worry about running out of space on their devices. The new card is capable of storing more than 24 hours of Full HD video1, and also features premium transfer speeds of up to 95MB/s**. At this speed people can move files quickly – up to 1,200 photos in just one minute2.
Both cards are also said to be X-ray proof, shock proof, waterproof, and harsh-weather resistent. The premium will launch this August and the Extreme sometime in 4th quarter, coming in at $149 and $199 respectively, according to the release.
Flash Deflective Scarf – The Ishu
If you're reading this you're likely a photographer, and likely you're infrequently in front of the camera. It's just how many of us like it, and being this way isn't just the reserve of celebrities. Cue the 'Ishu': a fashion accessory scarf that's also an anti-paparazzi device.
The story goes that Saif Siddiqui, Ishu's creator, was taking a photo of friends who were standing by a bike and when the falsh went off it reflected off the bike in such a manner that it cloaked the faces of the people in the photo in darkness. That was the catalyst that saw a 6 year road come to fruition recently with the creation of the Ishu scarf which has already become a staple and favorite of celebrities of all kinds.
The scarf, worn by celebs the likes of Jeremy Piven, Paris Hilton and whichever one of the Jonas brothers is currently trying to break out of the Mickey Mouse shadow, won't be readily available for purchase till August, and if you want one, you should be prepared to pay what you'd be accustomed to should you get your scarves from Hermes: $268-$478. It's not inexpensive, and it also won't help if no flash is being used, but the good news is it's an option, and a pocket square version is said to be en-route. Check it out here.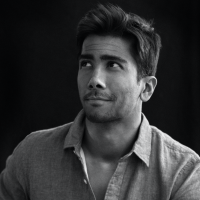 Kishore Sawh
A photographer and writer based in Miami, he can often be found at dog parks, and airports in London and Toronto. He is also a tremendous fan of flossing and the happiest guy around when the company's good.