Eye-Fi Bricks Customer Cards
Eye-Fi memory cards have had a special place in the market since they arrived. Essentially the main name in town when it came to Wi-Fi enabled memory cards, they brought the ability to make just about any camera Wi-fi enabled, at a time when most weren't. I still use mine today in my RX100.
But the news came not long ago that Eye-Fi had sold its cloud services to none other than Ricoh, and shortly after that the company emailed its users to let them know that support for all cards except their new Mobi line would cease on September 16th this year.
Come September this year, you'll no longer be able to create Eye-Fi Center accounts which were required to use older cards like the X1 and X2. Furthermore, the software associated with the older cards will no longer be updated. Essentially this means users can kiss card functionality goodbye, though arguably there might be some residual functionality of the cards.
So why would they do this? Eye-Fi is trying to suggest this is due to the poor performance of older wireless tech that could pose a security issue. That's a bit hard to swallow for people who may have recently purchased an Eye-Fi card, and suspect given the recent sale to Ricoh. However, they are offering a 20% discount on units for those with older Eye-Fi cards who want to upgrade, if that's consolation. Get more answers if you're an Eye-Fi customer here
Fuji X-T2 Spec Leak
About 3 months ago some images of the Fuji X-T1 successor, the X-T2, were leaked online, but with no specs along with it, you had to see what you could derive from the images. Well, we're only about a week away from when Fuji is said to be making the official announcement but it seems the primary specs have leaked, according to Digicame-info. Here's what the X-T2 should be packing:
24.3MP CMOS sensor w/image processing engine X Processor Pro
4K video at 30fps. 1080P at 60fps
1/8000 shutter speed, coupled with 1/32000 electronic shutter
Flash sync 1/250 seconds
325 AF points intelligent hybrid phase detections AF
Magnesium alloy body
EVF is 2.36 million dots.
Tilting 3-way, 3 inch, 1.62 million dot LCD monitor
Dual SD card slots.
UHS-II compatible
ISO range ISO200-12800 –
Wi-Fi enabled and built-in.
16 types of film simulation
14bit RAW lossless compression.
5 stop exposure compensation!
Micro HDMI terminal
That's a nice spread of ability, but one wonders how much better it really is that the original X-T1, and if it's worth the upgrade; especially given Fuji's proclivity to make their older cameras significantly better through software updates.
Via: Digicame-Info
Apple Camera Disabler
Apple seems to want to put an end to people experiencing concerts and events through their phones. In the conclusion to their initial patent filing from 2011, Apple has now been granted the patent that could disable the camera functionality of your iPhone at events with nothing but an infrared signal. Here's the text from the patent abstract:
Systems and methods for receiving infrared data with a camera designed to detect images based on visible light are provided. A system can include a camera and image processing circuitry electrically coupled to the camera. The image processing circuitry can determine whether each image detected by the camera includes an infrared signal with encoded data.

If the image processing circuitry determines that an image includes an infrared signal with encoded data, the circuitry may route at least a portion of the image (e.g., the infrared signal) to circuitry operative to decode the encoded data. If the image processing circuitry determines that an image does not include an infrared signal with encoded data, the circuitry may route the image to a display or storage. Images routed to the display or storage can then be used as individual pictures or frames in a video because those images do not include any effects of infrared light communications.
What we can gather here is that it wouldn't be difficult or expensive at all for a venue to install the required hardware to disable your iPhone's camera capability. This is great news for anyone at a venue who's not in the front row, but perhaps, rather than focusing solely on the somewhat 'Big Brother' applications, it would be good to note what other applications there are for this.
An infrared emitter can be located near an object and generate infrared signals with encoded data that includes information about that object. An electronic device can then receive the infrared signals, decode the data and display the information about the object to the user.
That shows there are likely educational prospects, and perhaps even functionality for smart-home applications.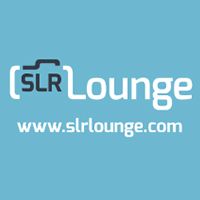 SLR Lounge Official
Articles by SLR Lounge Official are created by multiple authors. They represent official announcements by SLR Lounge.