Though storage space prices have been on a downward trend, jumping megapixel counts, faster burst rates, and 4K video popularity have all got a photographer's ravenous appetite for terabytes fueled. As we fill up hard drive after hard drive and must reach into physical archives to find files, we've got to wonder – is there a better way?
Well there is, sort of. Maybe. A home Network Attached Storage (NAS) device can store loads of data centrally, to be accessed by any number of your devices at blazing speeds. NAS consists of a device with its own operating system and bays for hard drives. You can set up a RAID with the drives in order to protect your data from hard drive failure at the expense of some of the storage – up to 100TB total, including redundancies.
We say this 'may be' a better storage solution as a NAS system does have its drawbacks. While there is some sense that NAS drives will clear cache with more frequency, be a bit more resilient to vibration from other drives and have spindle support on both sides, there is a caveat. Understand that for many people a NAS system is one of convenience as you don't have to have the drives beside you for access which means there is ease of administration, ease of access, and ease of sharing between multiple computers. However, you can expect a speed hit when compared to regular RAID systems. If you're looking for an excellent, high-end RAID system that will last you for years check out the LaCie 6Big Thunderbolt 3.
Also note that a NAS storage system is not the same as having cloud storage that another company tends for you. We still recommend having off-site cloud storage as well as your typical redundancies.

Now, setting up servers is a bit of a high-tech topic, so you'd be forgiven for needing more information before you go out and start your own. Luckily, Linus Sebastion of the YouTube channel Techquickie has made a video, sponsored by Seagate, to break down in detail what a NAS can do for you and how to customize your own.
Linus goes over what you need to get started and how to set up your NAS once you've got the equipment on hand in this video clocking in at just under seven and a half minutes. While it may not provide answers to every question you may encounter as you set up your NAS, it should at least steer you toward finding them, for the less technologically inclined. Check out the video below, and let us know your thoughts in the comments.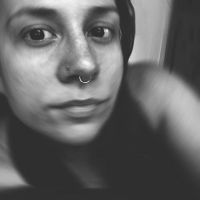 Holly Roa
Seattle based photographer with a side of videography, specializing in work involving animals, but basically a Jill of all trades. Instagram:
@HJRphotos