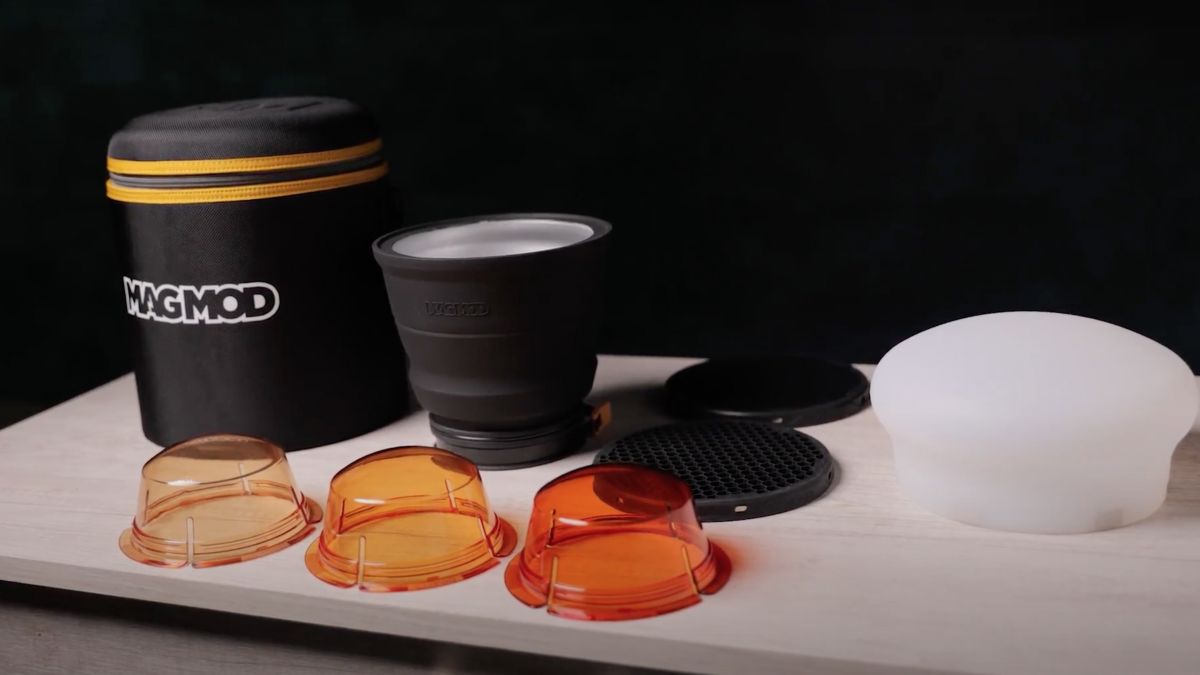 We've long touted the value of education when it comes to developing your photography style and creating unique portraits. That said, we also realize the important role that gear plays in opening up creative possibilities. This holds especially true when it comes to flash photography. To that end, MagMod recently released the new MagMod XL line, which brings their unique brand of lighting modifiers to the large strobe game. We were lucky enough to get our hands on the new Professional Strobe Kit. In the following video/article, Pye will walk you through what's included with the kit, explain what it's for, and share his thoughts on shooting with it.
Let's start.
What's In the Kit?
As we mentioned above, the new MagMod XL Kit gives photographers the ability to use their favorite light modifiers on full strobes. This includes everything from the MagSpheres and MagGrids to MagGels. To begin, here's a look at what's included in the kit:
**The Professional Strobe Kit XL featured here runs for $289.85. It's worth noting that if you plan to use more than a single strobe at a time, you'd get more for your money with the Two Strobe XL Bundle for $489. You can also pick up each modifier individually.
Pye's Thoughts on Using MagMod Products
I really enjoy using these products, and I've used the MagMod system on countless shoots for quite some time now. This includes everything from weddings to portrait sessions, both outdoors and in the studio.
Other modifiers are just more clunky and difficult to set up. I've been wanting a MagMod system for my full strobe for a long time because of how convenient the system is to use with my pocket strobe setups. I also love how the Reflector XL + MagSphere XL can double as my beauty dish. Just like the regular-sized MagMod system, the MagMod XL system is compact, highly portable, and super durable. For this reason, and because of how well it works, it will likely replace the soft box for the majority of my location-based shooting.
From a quality of life standpoint, the XL system just greatly improves quality of life when it comes to using any full studio strobe, wherever you might use it.
Final Images Created with the New MagMod XL Kit
Be sure to check out the next video/article to see how Pye created some of the shots below using the MagMod XL system.