Convenience is key when working in the fast-paced world of wedding photography. We are always looking for ways to cut down on time or make our lives easier. MagMod was created with this exact mantra in mind, making it effortless for photographers to create incredible imagery with portable, convenient, and effective lighting tools.
In mid-2018 they announced a new portable softbox system designed for quick set up – the MagBox. After testing this product out with its accompanying accessories (the MagShoe and MagRing) over the past couple of months on over 20 paid shoots, it's time for my final thoughts.
Ease of Setup
The innovation of this product for the MagMod lineup is what really made me fall in love with it. When combined with the MagShoe and MagRing, the MagBox is hands-down one of the simplest setups I've come across. After being Pye's assistant and having to set up the Profoto Octa Softboxes… this is a dream. Everything pops into place using the magnetic system and the MagRing holds the weight with no issues at all. My go-to setup for ultimate power is using two Godox AD200s, and those dudes are not lightweight. Compacting it is also effortless with a slight pull of a tab on the inside, which leads me to my next point.
The Biggest Flaw
While it performs just as good as any softbox on the market, I have one major con that everyone should consider before purchasing. It's a bit girthy when compacted, making it hard to find the right bag to store it in without having to buy their storage bag. The three-part system is $290, but most photographers are going to try and find a way to save a buck and not have to buy more; instead, they'll look for a way to make it work with things they already own.
For those who don't have assistants, it can be quite cumbersome to have to hold it and worry about the rest of your gear. Once fully loaded, depending on your light s
ource of choice, it's HEAVY. My assistants have complained about the weight and I have to agree, the weight makes it difficult to lug around, which to me is a deterrent from using it in situations where I need a quick lighting setup. MagMod is the king of coming up with tools for portable lighting setups, which is why the MagBox stands out as an outlier to their small and compact line of tools. That being said, most softbox users understand that with bigger tools come bigger bags, which means it is likely it's worth splurging on the $500 Pro-Kit if this is the tool you've been waiting for.
Diffusion Confusion
In the simplest of terms, the Fabric Diffuser acts like a traditional softbox while the Focus Diffuser is essentially a gridded softbox, pinning the light on your subject and avoiding spill. While I love the innovative magnetized clasps vs. your traditional velcro nonsense or Profoto's needles of nonsense, the Focus Diffuser gets messed up pretty easily. Within my first month of having it, it ended up with dents and folds. Now, I don't think this affects the end result of the image but… it just doesn't stay pristine, especially for the wear and tear that photographers put their gear through.
Another issue is again having a place to store these items. As of now, the Fabric Diffuser folds nicely into my lighting bag, but the Focus Diffuser must be rolled like parchment into my light stand bag. Again, the bag included in the Pro-Kit stores everything neatly so this is more so a problem for purchasers of the stand-alone system.
If The MagShoe Fits…
If I had a dollar for every time my assistant hasn't properly locked my flash into place, I would probably just buy more of these. Here is a list of reasons why I love this new tool:
Easy grip to tilt light
Easy grip to dismount from light stand and use handheld
Locks flash into place without ANY worries
Holds the weight of the MagRing with two AD200s with no problems
I know everyone has tried and tested shoe brackets to find what works best for them, but this solves every potential issue. While this review is focused on the MagBox, it wouldn't be possible to discuss its efficiency without this tool. In advertisements for the product they often showed the entire system handheld. I never once tried that because I rarely put just pocket flashes on the MagRing; however, holding just a pocket flash on the MagShoe makes for one of the most portable lighting setups, especially for dance floor shots.
Put a MagRing On It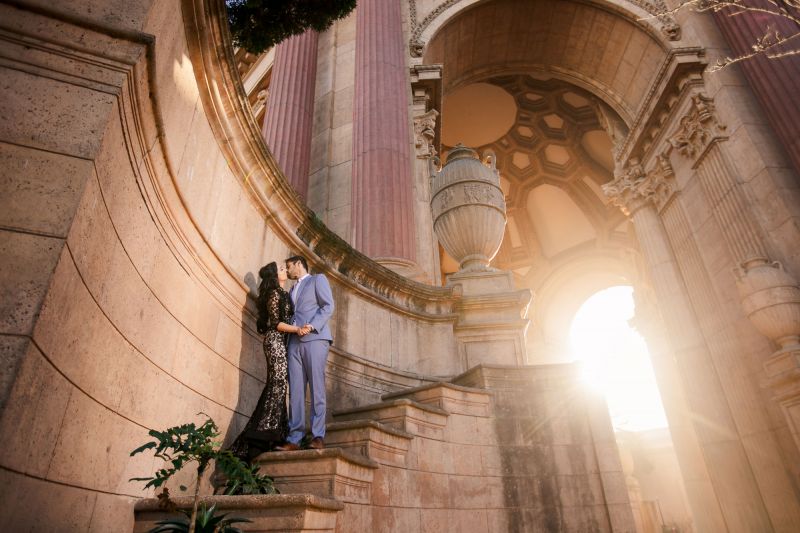 While there are cheaper alternatives to this product, this is the only item that cooperates with the MagBox System, making it a necessity if you choose to purchase the product. With this tool, I've bounced my two AD200s, angled towards a white wall in a room with a dark ceiling, to create a large light source. Here are some other ways I have used the MagRing at weddings:
To stack my second shooter's flash alongside mine
For family formals with an umbrella
When I need double the power of either a flash or a strobe
Paired with MagShoe – a portable way to carry around a lot of light (two AD200s)
You Gellin' Bro?
One thing I didn't properly get to test was the new circular gels made for the MagBox because when they sent it over they forgot to include them. I've used the MagRing with regular MagGels attached, but you must have either cut-out CTO/CTB gels or purchase the gels for the MagBox. In an ideal world, I wish the MagGels I owned could magically fit with the MagBox attached to the MagRing, but such is life. If you purchase the Pro-Kit, you'll receive 8 Correction gels and can add on Creative or Artistic Gel packs to make it 24,
Do You Need It, Or Do You Want It?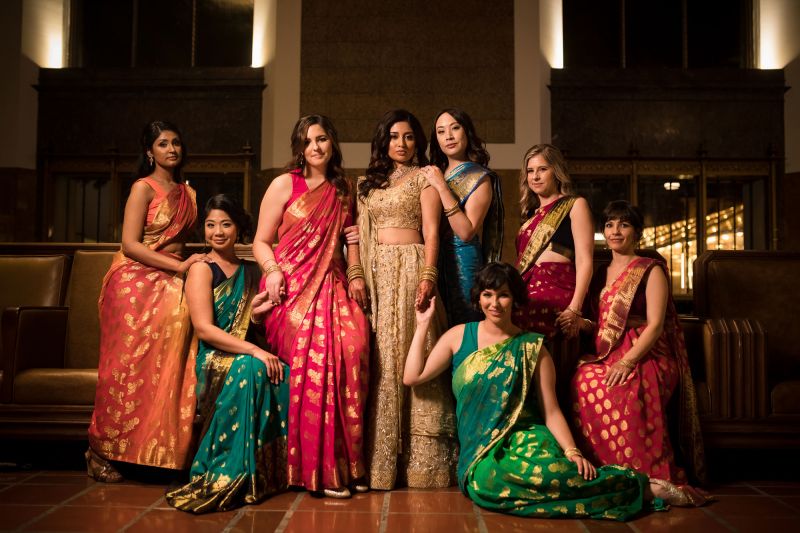 In my very first Economics class, we covered the difference between wants and needs. This is a desirable item because of how well-integrated it is, but the achieved looks can be produced using their other phenomenal tools. I could definitely see this as an item you work up towards, especially for photographers that often use softboxes. No setup of any other competitive softbox can compare. That is a fact. However, the MagShoe & MagRing are absolute necessities. As I mentioned before, all we are looking for is a solution to make our everyday tasks a bit easier, and these two products do exactly that for me.
Scroll below to see some sample images using the Magbox, MagShoe, and MagRing on real-life weddings and engagement sessions:
Sample Images Using The MagBox, MagRing, & MagShoe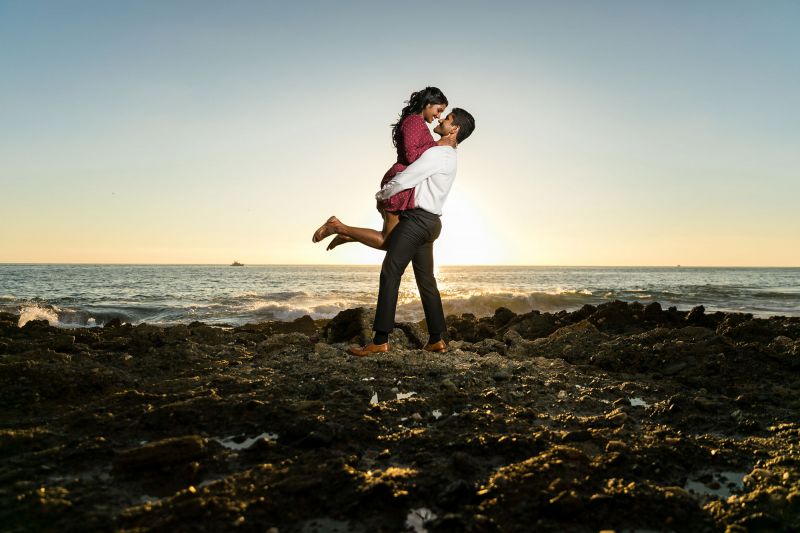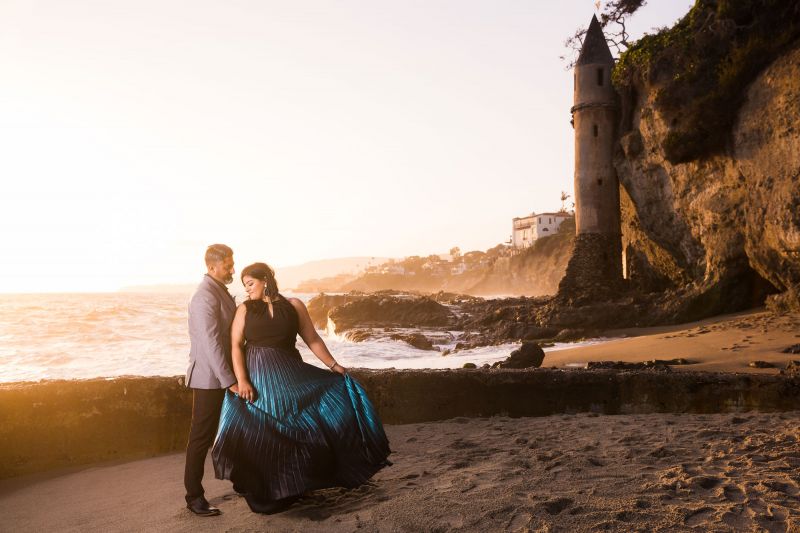 You can pre-order the MagBox Pro-Kit for $499 here, which includes the following:
1 x MagBox 24″ Octa Softbox & Diffuser
1 x MagShoe
1 x MagRing
1 x MagBox Small Case
1 x MagBox Correction Gel Set
1 x MagBox 24 Octa FocusDiffuser
Or, if you simply want just the MagBox, you can pre-order the Starter Kit here for $289.
1 x MagBox 24″ Octa Softbox
1 x MagRing – Supports 2 Speedlights
1 x MagShoe – for Hand Holding or Stand
If you are in need of some MagMod Tutorials for Weddings check out our Wedding Workshop Series. The entire training system was designed for quick, inexpensive lighting setups. If you have follow-up questions, please leave them in the comments below!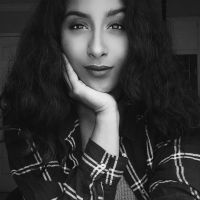 Shivani Reddy
Shivani wants to live in a world where laughter is the cure to pretty much everything. Since she can't claim "Serial Bingewatcher" as an occupation, she'll settle for wedding/portrait photographer at Lin and Jirsa & marketing coordinator here at SLR Lounge. For those rare moments when you won't find a camera in her hand, she will be dancing, eating a donut, or most likely watching Seinfeld. Follow her on Instagram:
@shivalry_inc