Although you can use it as a keylight, the sun can sometimes be your worst enemy as a photographer. In this photo shoot by Jay P. Morgan of The Slanted Lens, he lights an F-16 jet and its pilot with just 400 watt strobes. Not an easy job because 400 watts isn't enough to overpower the sun. And what made the task even more difficult: his lack of background options forced him to look straight into the sun to shoot the portraits.
See how he did it in the video below:
 Challenges:
The plane faced in the wrong direction and couldn't be moved
He had to shoot straight into the sun because the background would otherwise have been distracting
It was pretty hot outside
He began by getting the composition and the background right and then continued by lighting the plane and the pilot.
Morgan used a Photoflex Octodome as a keylight to illuminate his main subject, the pilot. He then used three 400 watt strobes to light different areas of the plane. He didn't use light modifiers except for the standard reflectors on the strobes.
Lighting & Gear
Spider Camera Holster
The Final Images
What do you think about how Jay p. Morgan has overcome the challenges he had to face? How would you light a F-16 and a pilot? Feel free to leave your thoughts below.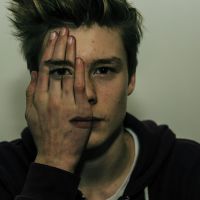 Paul Faecks
Paul Faecks is a portrait- and fine art photographer, based in Berlin. If you want to check out his latest work, you can do so by following him on
Instagram
or by liking his
Facebook Page