Eager photographers all over the world capture the births of countless babies per year. Life's beginning is such a miracle, it's worthy of being documented for the benefit of future generations. But what about the end of one's life? Who is photographing that part of the journey? Does anyone even care?
[Rewind: Newborn Photography Tips]
Amanda Reseburg of Type A Images in Beloit, Wisconson, cares enough to donate her time in a service she started back in 2008. Kindred Spirits Hospice Photography provides documentary style photography to patients and their loved ones through her local Hospice facility.
I was so moved by the premise behind this project, not to mention the images, that I had to catch up with Amanda to find out more. Here is our interview…
I love, love, LOVE the name of your company. I wish I'd thought of it myself. Tell me a little bit about yourself and your work.
I've been in business since 2008. I'm 33 years old, a wife and a mother to two wild red headed girls. I'm a proud nerd, trivia geek, and vinyl collector when I'm not working. Type A Images was named after my predominant personality type: I'm about as "Type A" as they come. I never even CONSIDERED that my name also begins with the letter A, but it just kind of works. My work is very editorial and commercial inspired. I love lighting, I love studio work, and I think I set myself apart studio-wise by stripping away the need for props in favor of simple and classic portraiture. I specialize in weddings and senior portraits.
What inspired your Kindred Spirits Hospice Photography service?
Kindred Spirits was born out of grief, honestly. My grandmother passed away in 2008 and I realized too late that I failed to take any pictures during those final months. It was a time when all of our family was together, and we were sharing more than we ever had before. And I didn't document it. So, I wrote up a plan to offer documentary-type photography to patients facing terminal illness and brought the plan to Beloit Regional Hospice. They have been invaluable in helping launch the project. They have supported it every step of the way by explaining it to their patients and bringing the interested parties to me.
Is the service free to anyone?
The service is 100% free of charge. Each family gets their choice of a DVD of the edited session images or prints. If they need enlargements later for a funeral service, I will do that free of charge as well.
How often do you do a session?
I do about 10-15 of these sessions a year, typically it picks up around the holidays.
What challenges have you faced with this project and how do you overcome them?
Working with the dying can always be challenging. Very often they are at the end of their "journey" through their terminal illness and they are sometimes not ambulatory. Structuring beautiful, connected images around a hospital bed can be tricky. I concentrate on shooting tight, paying attention to hands, to faces, to smiles, to eyes…..they tell the story.
You've been doing this for almost 4 years now, so you must find it rewarding. What keeps you going?
It's ridiculously rewarding. It's such a small thing to offer to people and I've gotten such great responses from the families I've worked for. If I wasn't a photographer for a living, I would most definitely be working in hospice or bereavement counseling, it's what I went to college for, so this kind of allows me to dip a toe into that world every once in awhile.
I'm a very emotional person and have shied away from projects like this because I'm afraid I won't be able to compose myself. Hospice Photography seems like a similar situation. Do emotions sometimes get the better of you?
Honestly, I'm pretty good at going in, doing my job, and shutting it off until I'm done shooting. I can imagine that would probably be more difficult with a very young client, which I haven't had yet. I have my own children and I just find it too difficult to imagine…losing a child. To me, hospice is helping someone at the end of their life die with dignity. They are participating in the process, so I think that awareness makes what I do a bit easier.
What's in your camera bag?
I currently shoot with 2 Nikon D700 bodies. I shoot with all prime lenses. Currently that includes a Nikon 180 f/2.8, Nikon 85mm f/1.8, Nikkor 50mm f/1.8, Nikon 24mm f/2.8, and Nikon 60 f/2.8 Macro. I also pack quite a bit of lighting gear, mostly speedlights (SB-28s), Alien Bee strobes, and Pocket Wizard triggers. Add in a neutral density filter and my favorite Westcott 28″ Softbox and that's the whole rig. For the hospice sessions, I typically use no flash, which is where the fast prime lenses come in handy because sometimes the locations can be a bit dark and spotty with the lighting.
Anything else you would like to share with fellow photographers about taking on a community service photography project? Or photography in general?
I think if you're going to really devote yourself to a community service project, you have to make sure you can follow through on it and you're truly passionate about the population you are serving. Make sure you are equipped with the technical prowess needed to give the community you choose to serve a strong, solid product. The last thing you want is to hand a community in need a blurry, badly composed, underexposed image…especially if that is the last or only image they may have of their loved one. So, if I can offer any advice or direction, its get your technical acumen well in hand before you start taking on big projects. It'll make everything easier and happier all around.
CREDITS: All photographs by Type A Images are copyrighted and have been used with permission for SLR Lounge. Do not copy, modify or re-post this article or images without express permission from SLR Lounge and the artist.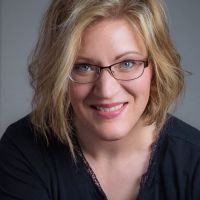 Tanya Goodall Smith
Tanya is the owner of WorkStory Branding Photography in Spokane, WA. Businesses hire her to create story-telling content that sells their high end products and services. She also teachings photographers her unique business model for making serious money as a corporate and personal branding photographer. Find her at
workstoryphotography.com
and
workstoryeducation.com