Profoto has just announced the first of its kind, a studio strobe monolight that has TTL metering and is completely cordless.
When it comes to off-camera flash lighting, there are essentially two different main categories – speedlights and studio strobes. The benefits of a speedlight are its small size and TTL-capability that allows the speedlight to adjust its power on the fly based on how the camera is metering the light. It can also operate completely wirelessly because its batteries are housed inside its body.
The traditional studio strobes like monolights and pack-heads on the other hand provide a more powerful and generally better quality of light because they are larger light sources. The problem is that they are typically wired for power to either a large, external battery or to a power outlet, which makes them harder to move from one location to the next.
Now, the Profoto took the best qualities of the speedlight and studio strobe and combined them together to create the ultimate, on location studio strobe, the B1 monolight. With 500Ws, the B1 has enough power to overtake the sun and with its cordless, attachable battery, the entire unit is very portable.
Groundbreaking TTL Function
The game changer with the Profoto B1 is its TTL metering function. Just like TTL on speedlights, with the B1 all you do is plug in the Air Remote TTL unit to your camera's hot shoe and the B1 will automatically adjust its light output to what your camera is metering. With a press of a button, you can also switch to manual mode if you prefer to.
The Air system will have an operating range of up to 300m (1,000 ft).
The Canon-ETTL II Air Remote will be available at the time of launch, followed by the Nikon i-TTL Air Remote in 2014.
Cordless Operation
Another major benefit of the Profoto B1 is how you power the unit. A small, rechargeable Lithium Ion battery unit is attached to the side of the monolight. This means that you don't have to worry about dangling cords and that the entire unit can be moved around very quickly. No power cords, no sync cables.
The high capacity Li-Ion battery can provide up to 220 full-power flashes per charge, and only takes two hours to charge with the 2.5A battery charger or one hour with the 4.5A battery charger.
Power and Portability
By now, it is easy to see the potential of this compact, portable strobe. The entire kit with battery charger fits into a small carrying case for easy transport. Furthermore, with 500Ws, the Profoto B1 is 10x more powerful than the average speedlights. It also has a much faster recycling time, as well, from 0.1 seconds at minimum power to 1.9 seconds at full power. This means that at minimum power, the B1 can flash up to a staggering 20 flashes/second!
Finally, the B1 has a 9-stop power range with 1/10-stop incremental adjustments.
Our Thoughts
This is truly going to make shooting on location much easier and run faster. With no cables to worry about, a battery that attaches directly to the strobe, and TTL functionality, the B1 is going to be big for wedding shooters and other on location photographers who needs to set up quickly and move to the next location quickly. Add a couple of assistants to hold a couple of Profoto B1s, you can easily have a very portable run-and-gun system. We can't wait to test the system at SLR Lounge!
The Profoto B1 in the Field with Michael Mueller
First look at the Profoto B1 with Scott Kelby
Specifications
Max energy: 500 Ws
Energy range: 9 f-stops (2-500 Ws)
Energy control increments: 1/10 or full f-stops
Recycling time: 0.1-1.9(Quick burst up to 20 flashes/second)
Max modeling light (W): 20W LED (Output eqvivalent to 70W Halogen)
Modeling light control: Off, Proportional, Free (5-100%)
Mode control: Freeze (shortest flash duration) or Normal (color balanced) mode
Flash duration Normal Mode (t0.5): 1/11,000s (2Ws) – 1/1,000s (500Ws)
Flash duration Freeze Mode (t0.5): 1/19,000s (2Ws) – 1/1,000s (500Ws)
Energy stability Normal Mode: +-1/20 f-stop flash to flash Energy stability
Freeze Mode: +-1/20 f-stop flash to flash
Color stability Normal Mode: +- 150K over range; +-20K flash to flash
Color stability Freeze Mode: +- 800K over range; +-50K flash to flash
Guide number @ 2 m, 100 ISO with Magnum Reflector: 45 2/10
Input power supply: Exchangeble Lithium-Ion Battery 14.8V/3Ah
Battery capacity: Up to 220 full power flashes
Synchronization and control
Sync socket(s): 1
Wire sync voltage: Compliant to ISO 10330 standard
Wire sync connector: 3.5mm Mini-Phono
Photocell/IR-slave and switch: Yes
Radio sync & control: Yes, Built in AirTTL supporting wireless sync, control andTTL. (Requires Air Remote TTL. Sold separately.)
Radio sync range: Up to 300m (1,000ft)
Miscellaneous
Function display: Multifunction LCD display.
Fan cooling: Yes, thermally controlled fan speed for low noice level.
Ready signaling: Yes, ready lamp, dim and/or switchable beep sound.
Auto dumping: Yes.
USB interface: Yes, USB mini port for FW upgrading.
Quick Burst: Quick Burst capability of up to 20 flashes per second.
Measurements Dimensions: 31 x 14 x 21 cm (12.2 x 5.5 x 8.3 inch)
Weight: 3.0 kg (6.6 lbs) including battery.
Air Remote TTL-C
Specifications Frequency band: 2.4 GHz
No of frequency channels: 8
No of remote/TTL control groups per channel: 3 (A-C)
Operation modes: TTL & Manual
TTL camera compatibility: Canon E-TTL II
Wireless Range: Normal sync up to 300 m (1.000 ft), Remote control and TTL sync up to 100 meters (330 ft)
Battery type: 2 x AAA (Alkaline)
Typical battery lifetime: 30 hours
Antenna type: Integrated
Auto power off: Yes, 30 min of inactivity
Mount & Connections
Camera mount/Sync in: Canon hot shoe only
FW upgrade: USB Mini
Supported Air functionality Sync/Trigger: Yes, triggers Air Remote &, Air Sync transceivers plus all Profoto flashes with AirS, Air or AirTTL support.
Remote control: Yes, remote/group control for all Profoto flashes with Air or AirTTL support.
TTL control: Yes, TTL group control for all Profoto flashes with AirTTL support.
Measurements
Dimensions: 75x60x35 mm (2.9×2.3×1.4 inch)
Weight: 75 g (2.6 oz) including batteries
More Images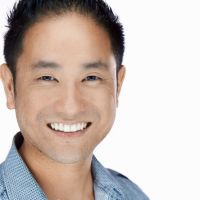 fotosiamo
Joe is a fashion and commercial photographer based in Los Angeles, CA. He blends creativity and edge with a strong style of lighting and emotion in his photographs.