The Sony Media Week trip in Nashville has just finished and our editor-blogger Joe will be continuing to update with images taken with the Sony a7 and Sony a7R. In case you have missed it, he has posted a handful of full-size straight-out-of-camera jpeg images from both cameras.
In this article, we will be taking a look at how the a7R performs in low light environment in both low and high ISOs. One of the advantages of a full-frame sensor is its superior low-light and high-ISO sensitivity compared to other sensor sizes. The reason behind this is because a full-frame sensor's pixel are larger.
At 24.3 megapixel, the Sony a7 shares a similar resolution count with a handful of full-frame cameras including the Sony a99 [REWIND: SLR Lounge's Sony a99 Field Review] and the Canon 5D Mark III. Just like those two cameras, the a7 has a very good low-light capability.
The real question, of course, is whether the 36.14 megapixel Sony a7R can also perform well enough in low-light and high ISO situations. Luckily, the Nikon D800 with its Sony-derived 36MP resolution sensor has already proven that a high-resolution sensor can still take good photos in low light situations.
Surprisingly, DXOMark stated that the the a7r has a better Sports/Low-Light ISO rating than the Canon 5D Mark III (2746 ISO vs 2293 ISO)
Nightime in Nashville, Tennessee | Sony a7R Low Light Performance
During the Sony Media Week in Nashville, I had a chance to shoot Ben Fold's concert at the historic Ryman Auditorium. Additionally, I shot a handful of night time images in the streets of Nashville. Of course, since Lightroom, Capture One, and Aperture cannot read the a7R's RAWs just yet, we are limited to only showing the jpegs, so by no means are these images represent the most accurate representation of the a7R's low light capability.
In both environment, I shot the low ISO images on tripod and the high ISO images handheld.
Using the a7R in Low Light
As you will see in the images below, the a7R can take good to great images in low light up to ISO3200 before it starts to break down in image quality. Even ISO6400 is usable for web-size images.
The biggest issue that I find is with the AF. In the daytime and under good indoor lighting, the AF for the a7R is quick. But once you start to get into low light situations, the AF starts to hunt even with the native full-frame E-mount lenses. In comparison, I find that the Olympus OM-D E-M1 and the Panasonic GH3 to be better at low light AF.
Luckily, shooting manually with the help of focus peaking and/or magnified focus is not that difficult with some practice. This is one of the advantages of shooting Electronic Viewfinder (EVF). The Sony a7 and a7R's EVF is one of the best EVFs in the market today, and its image display is bright and crisp. The EVF can also be set to show you real-time exposure and white balance, which is very helpful when you have tricky lighting situations. This also means that you're spending less time chimping because you can already see your exposure and white balance before you even take the shot.
Of course, it also helps that the Sony a7 and a7R have excellent and accurate white balance system, as well as color-accurate EVF and LCD displays.
Dynamic Range Difference Between ISO50 vs ISO100
This first pair of photos demonstrate the difference in dynamic range when using the native ISO100 vs the extended ISO50. Both were shot in Aperture Priority in order to ensure proper exposure equivalence. As you can see with the 100% crops, the native ISO100 will give you better dynamic range with negligible difference in detail quality.
ISO50 on the Sony a7 and a7R

ISO100 on the Sony a7 and a7R

100% crop comparison (ISO50 and ISO100)

Low ISO Images in Low Light
If you like to shoot night scenes on a tripod and with low ISO, you will be in good hands with the Sony a7R. Simply put, the colors pop and there are plenty of details in the images even though they are only straight-out-of-camera jpegs. I am confident that the RAW files will have even greater detail and have greater latitude to control the dynamic range.
Of course, the caveat with having such a high resolution sensor is that it can pick up camera shake easier than a 24MP sensor at slower shutter speed. Additionally, there is no in-body-stabilization in the a7R and neither the Zeiss 35mm f/2.8 nor the Zeiss 55mm f/1.8 prime has lens-stabilization either. As a result, when shooting in relatively low shutter speed, you either will have to concentrate a bit more in getting a steady shot or shoot off a tripod or a stationary surface.
ISO100 on the Sony a7 and a7R
100% crop of previous image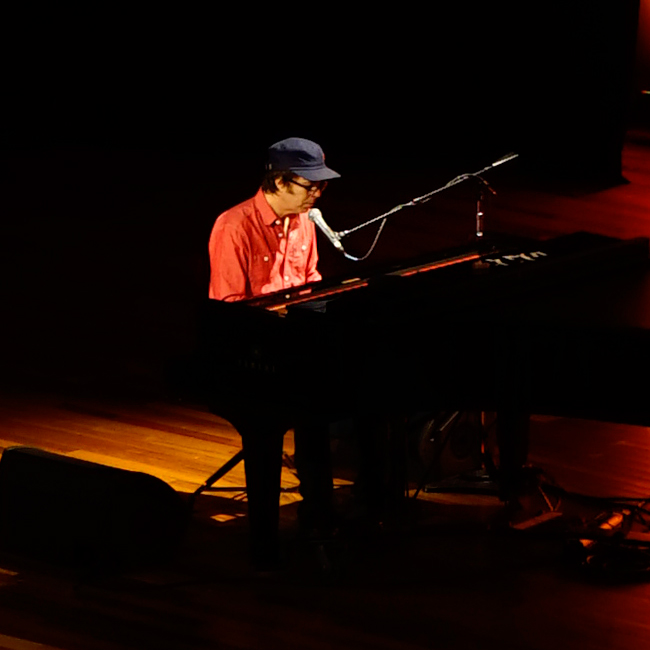 High ISO Images in Low Light
At first, the images that I captured were a little on the soft side. I was disappointed at the result but later found out that the Normal setting for Noise Reduction is a little aggressive for my taste and tends to smudge the images a little too much. Once I set the Noise Reduction to Low, the images came back a bit sharper.
The high ISO images are very usable for prints even when shooting up to ISO6400. Image quality at ISO3200 is not a big problem, and as long as you and your clients are not pixel-peeping at 100% at every single image all day long, it is safe enough to shoot at ISO3200 and ISO6400, at least in the jpeg examples we have.
Once Lightroom, Capture One, or Aperture can read the a7R RAW files, we will revisit these high ISO images to see how well they will look without Sony's Noise Reduction.
ISO3200 on the Sony a7 and a7R

100% crop of previous image
ISO6400 on the Sony a7 and a7R
For jpegs at ISO6400 and with Noise Reduction set to Low, the images can come out pretty good. Considering that we are talking about a 36MP sensor, the Sony a7R provides a good balance of noise supression, grain detail, and color retention. There is a drop in saturation and sharpness, but as long as you're using it for the web and not for large prints, the Sony a7R should be capable of creating usable images at ISO6400 in low light environment.
100% crops of previous image
And when you resize the image to a 24MP equivalent, the result is even better, as you can see in this 100% crop of the same image resized to 24MP.
Direct ISO Comparison for Low Light Environment
Finally, here are the links to see direct ISO comparison from ISO200 to ISO12,800 (Unfortunately, I can't include the ISO100 because there was some sort of camera blur that crept into the image):
Assessment and Conclusion
Just like the Nikon D800, the Sony a7R can capture very usable low light images in both low and high ISO up to ISO6400. This great news for street and travel photographers who want take a smaller high-resolution full-frame camera for nighttime shooting without attracting as much attention as a full-blown full-frame DSLR.
Even from just the jpegs, the colors hold up well up to ISO3200 and detail retains fairly well into ISO1600. If anything, the AF speed in low light can certainly be improved, and I hope that firmware revisions to the camera body and/or lenses can help to do so.
Overall all, the results look promising and I can't wait to see how the RAW images will look once they can be opened in Lightroom or Capture One.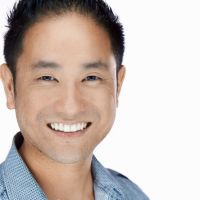 fotosiamo
Joe is a fashion and commercial photographer based in Los Angeles, CA. He blends creativity and edge with a strong style of lighting and emotion in his photographs.