Welcome to Time Out with Tanya, where I've put my fast paced graphic design career on hold in favor of adventures in motherhood. I'm capturing every moment on camera and you can come along, if you'd like. Sign up for my weekly email here so you'll never miss a Time Out.
Click Away, a photography conference for women by Clickin Moms, is coming up soon, and I'm going. So excited! I've been interviewing some of the mentors and teachers that will be leading the classes there and I have one more feature for you today. Alicia Gould will be teaching the very first class I'm taking at Click Away and it's a pricing critique. Yikes! I need some help in this area, so I'm looking forward to meeting her and finding out how she's been so successful with her portrait business. According to her Click Away profile, she runs her business electronically and averages $1600 per session! Let's find out a little more about her…
Hi Alicia. Tell me about yourself and your business.
I'm Alicia! I'm a Jersey Girl, I've lived and vacationed here pretty much my whole life. I was born in Seoul, South Korea and came to NJ when I was adopted at 2 years old. I've been married to my college sweetheart for 9 years and we have 2 beautiful children: Kayla (8) and Terry Joseph (5). I opened my business in February of 2008 and for 6 years, balanced a photography business with my family and a full time career. Just a few months ago, I left my career to focus on my family, my business and teaching the Newborn Workshop at Clickin Moms.
Tell me about your journey to becoming a photographer.
Self taught by making a ton of mistakes. It's so crazy to look back at my work, my editing and pricing from the beginning. Every session I did, every person I photographed, I learned a ton and brought that to my next session.
What's in your camera bag?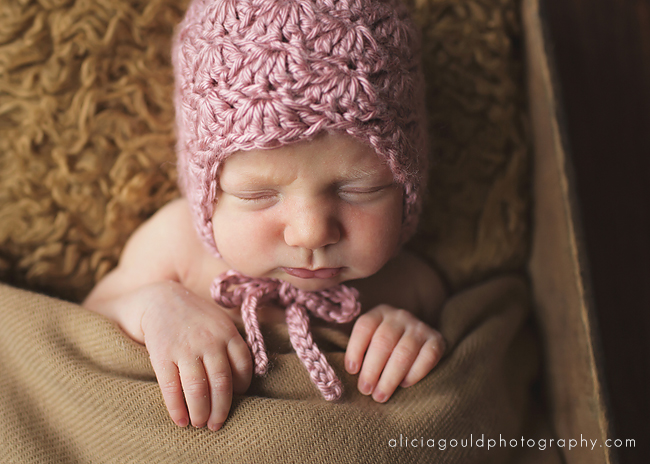 I have an Epiphanie Ginger and a Chevron Ketti bag. I love how much gear the Epiphanie holds and how easy the Ketti is to carry around. Here's my gear list…
Bodies:
Canon 5D Mark II
Canon 5D Mark III
Lenses:
Canon 35mm F/1.4L
Canon 24-70mm f/2.8L II
Canon 100mm f/2.8
Canon 135mm F/2L
Accessories:
Lensbaby Composer Pro Sweet 35
Lensbaby Edge 80
Lighting:
Canon 430 EXII
Canon 580 EXII
Is there anything you wish was in your camera bag?
I would love to add a tilt shift and a longer focal length to capture my kids when they play sports.
What's the biggest challenge you have faced as a photographer and how have you overcome it? Or are you still working through it?
Definitely balance. When I started my business, my daughter was just one. As my business and family grew, it was harder to find a good balance between my full time career, sessions and actually sleeping at night. I learned to set boundaries for my business (for example, only take 1 session each weekend and edit between certain times), and sped up my client workflow and editing.
How did you become involved with Clickin Moms?
I heard about Clickin Moms from some photography friends at Imaging in January 2011. I came home, joined immediately and never left! I joined the team as a mentor in January 2013 and the Newborn Workshop ran for the first time in October 2013.
What courses will you be teaching at Click Away and what can attendants expect from your classes?
I have a jam packed schedule and couldn't be more excited!
Before the conference officially begins, I will be recording a lifestyle newborn session at the hotel that will be broadcast online during the conference and be available for sale for those who miss it.
On Thursday, I have two small group programs: Pricing Critique and Newborn Critique. I'm excited about these smaller programs because everyone can interact. During the pricing critique, we will talk about the pros and cons of the more popular pricing structures. I'll be looking for some brave volunteers to share their current pricing so we can talk about what works and what doesn't and how to implement pricing that works for them. The newborn critique also needs brave volunteers to share their images! We will be talking about light, posing, processing and how the details really make or break a newborn image. I'll be using a doll to show how to correct shooting angles and popular lighting and posing mistakes.

On Friday, I have a newborn editing demo and two shooting bays. Flattering the mom-to-be and Newborns and their mothers. The newborn shooting bay will be done using a doll, but we will get hands on with how to get the most flattering images of mom in both.
Saturday, I'm looking forward to be teaming up with the amazing Jenni Jones (https://www.jennijonesphotography.com/) for the Newborn Wrapping program. We will get hands on with the attendees to try out all kinds of wrapping techniques.
Last, but not least is the Newborns and Babies: Staying True to Your Vision discussion panel. Sitting beside Kristen Cook, Jenni Jones and Megan Squires is going to be an amazing experience!
I'm really looking forward to meeting everyone at Clickaway!
I can't wait to meet you, too Alicia (and everyone else). I'm hoping to make some new friends, so if you see me around, please say HI! Maybe I'll be sporting an SLR Lounge t-shirt or something… Check out Alicia's work on her website or connect with her on Facebook. Read my interviews with other Click Away instructors by clicking here.
CREDITS: Photographs by Alicia Gould are copyrighted and have been used with permission for SLR Lounge. Do not copy, modify or re-post this article or images without express permission from SLR Lounge and the artist.
Also, as a quick reminder, we have some SLR Lounge Newborn Props and Ideas Education here.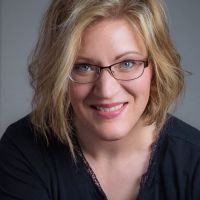 Tanya Goodall Smith
Tanya is the owner of WorkStory Branding Photography in Spokane, WA. Businesses hire her to create story-telling content that sells their high end products and services. She also teachings photographers her unique business model for making serious money as a corporate and personal branding photographer. Find her at
workstoryphotography.com
and
workstoryeducation.com