Instagram has been busy with their updates recently, and over the past two days have rolled out a new feature and announced the testing of another. Previously, Instagram users could add one link to their profile, ideal for linking to your website or another specific place on the internet. Instagram has just expanded the profile linking abilities to include hashtags and other profiles.
For photographers, the profile linking seems a bit more useful, as it's not uncommon for a photographer to run multiple Instagram accounts, whether for different facets of business or to maintain a personal account. With this new change, it's easy to create links to your other profiles, making it easier for followers to engage with your other work. 
As for the hashtags, Instagram hasn't specified whether including clickable hashtags will do anything to help people discover your profile, but if you've got particular hashtags you hold dear or participate in smaller hashtags that are relevant to your profile, it's now easy to link to them from your bio. Using the new linking abilities is easy – just edit your profile and type your hashtags and profiles beginning with "#" and a list will populate to choose from. Tap the one you want, and it will become a link in your profile.
As for the new content in testing, Instagram has put an end to the "are they or aren't they" speculation about restructuring the feed order. On their blog, Instagram says, "Based on your feedback, we're also making changes to ensure that newer posts are more likely to appear first in your feed. With these changes, your feed will feel more fresh, and you won't miss the moments you care about." In conjunction with a "new posts" button which will refresh your feed at your choosing rather than at random, Instagram is confirmed to be making changes to the algorithm to feature newer posts first, but it doesn't sound like the feed will be purely chronological as it was in its infancy.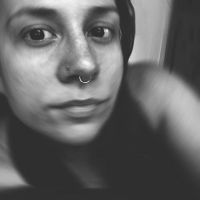 Holly Roa
Seattle based photographer with a side of videography, specializing in work involving animals, but basically a Jill of all trades. Instagram:
@HJRphotos