Every digital camera you and I use today is an evolutionary product of Kodak's DCS system from the mid 90s. Like all products with a history, engineers of today create the tools we use and love by standing on the shoulders of the pioneering men and women who 'did it first', and in the camera world one such man was Chuck Westfall. The real Chuck Westfall.
The news of Chuck's passing little over a week ago has created quite the stir among industry insiders, and that stir has revealed that Chuck was, perhaps, that unique anomaly in our industry – a topic everyone could actually agree upon. The consensus? Chuck was among the best of us.
Universally appreciated and respected, many of the foremost journalists in photography have penned their tributes and shared their experiences, and I'd like to direct you to those by friends Dave Etchells of Imaging Resource and David Schloss at Digital Photo Pro. For those that knew Chuck these will probably bring back fond memories, and for those who didn't, provide a picture of a man integral to the photography landscape as we know it.
Chuck is survived by his wife, Ying, and daughter, Anna, currently a sophomore in high school. The sudden loss of Chuck is, of course, being felt most dearly by his family, and with the sincerest thanks, support, and approval of Ying Westfall, a number of those close to Chuck have created a YouCaring page to help subsidize Anna's current college fund. We are sharing this on behalf of that cause, the Westfall family, and in memory of Chuck.
Any assistance via social sharing or contribution would be of great support to Chuck's family and his legacy. You can find the YouCaring page here.
"If Anna receives a full or partial scholarship, university or government grants, or other financial support, all remaining funds raised from this campaign will be provided to local students with financial needs."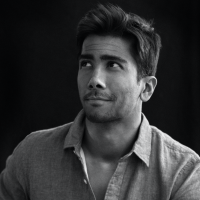 Kishore Sawh
A photographer and writer based in Miami, he can often be found at dog parks, and airports in London and Toronto. He is also a tremendous fan of flossing and the happiest guy around when the company's good.