Returning to one's roots is a common source of inspiration for creatives. For many, looking back means revisiting not only your early work but, the works of your favorite artists.
For Adorama's Daniel Norton, Irving Penn is one such muse whose work mentored him from afar. In his latest episode of Adorama's Onset, he explores using a simple one-light setup to create captivating portraits using shadows.
Today, modern photography has been blessed with cameras housing capabilities that would have been unthinkable when the craft was first formed. One such capability is dynamic range. We love to recover shadows and shed light on the details beneath. However, shadows create a bit of mystery and they add an element drama to a portrait that would be lost with aggressive shadow recovery.
Mr. Norton shows us that shadows are our ally in creating images with contrast that arrest our attention. With just one light, albeit a very nice one, you can create a series of images that have timeless appeal.
Of course, if you'd like to so lighten your shadows, it always better to get it done in camera. And for that, all you need is an appropriately placed reflector.
Gear Used
Hasselblad X1D-50c – $9,495
Hasselblad 90mm F/3.2 XCD – $3,195
Profoto B1X – $2,095
Profoto OCF 2×3 Softbox – $219
X1D Review: Hasselblad X1D Review | It's Less Mr. Sulu & More Captain Kirk
If you'd like to follow the feature model Larena on Instagram, you can do so below.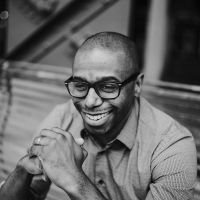 Wendell Weithers
Wendell is based in Atlanta where he shoots events, portraits, and food photography. He also supports his wife Andrea as she runs their cake design business, Sweet Details. Instagram:
Wendellwphoto