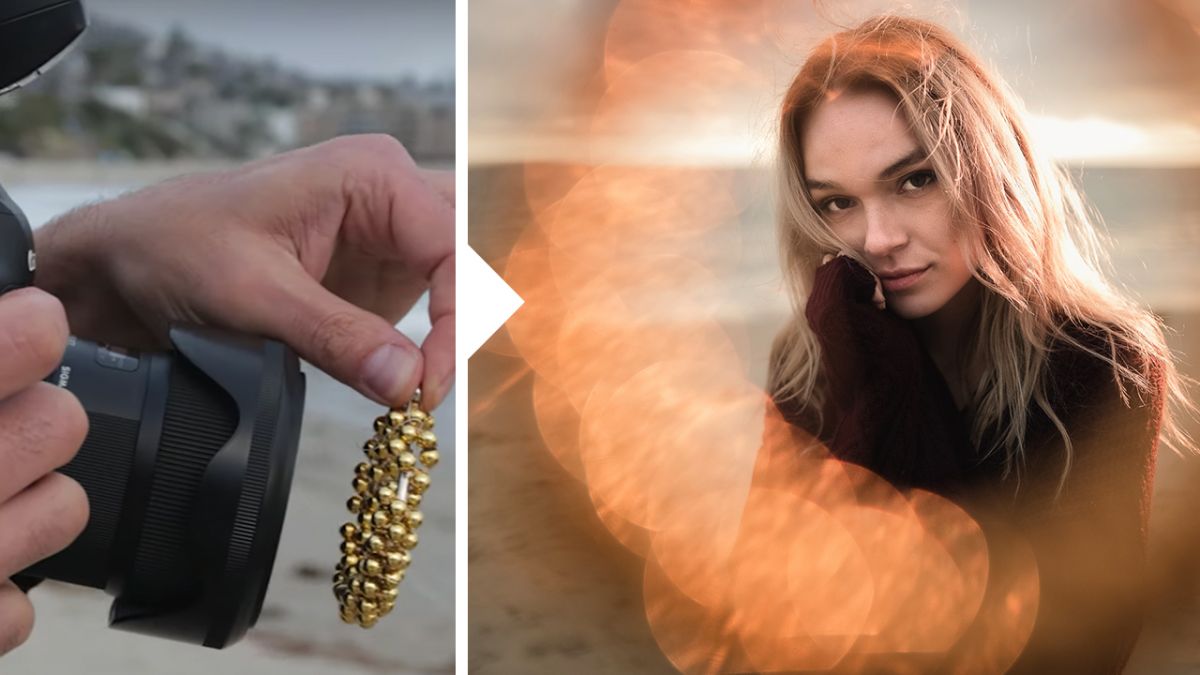 As photographers, we're always looking for new tools and techniques that we can use to add a creative touch to our photos. I created a new "flare ring" lens hack recently, and I thought it would be fun to share, especially since many of us are stuck indoors right now. In this video and article, we'll show you how to make this DIY lens hack to add a bit of flare (haha, so punny) to your images, regardless of whether or not the sun is out. The best part, it's a cheap and easy tool to make!
Video: How to Build a DIY Flare Ring in 2 Minutes
Here's what you'll need:
How to Build the DIY Flare Ring
Putting together your own DIY flare ring is as easy as one, two, three:
Choose a Metal Ring Size
Wrap the Beaded Necklace Around the Ring
Use Fishing Line to Tie the Beads to the Ring
[Related Reading: Learn 5 Cheap Lens Hacks in Under 5 Minutes]
Now, It's Time to Go Shoot!
Don't just make a flare ring and then throw it in the toolbox. Take it out for a variety of shoots, whether for paid clients or your kids. Here's how to use it.
Hold the Ring in Front of the Lens and Adjust Your Aperture
The aperture you use and the distance you hold the ring from the lens will affect the flare. A wider aperture will produce the creamy bokeh circles you see in the images below while closed-down apertures (f/5.6 and above) will start to create sun stars. The best way to test the effect is to try it yourself using different apertures and holding the flare ring at varying distances from your lens.
Make Sure the Ring is Backlit (Use a Flash if Necessary)
If the sun is out, you can simply place your subject with her back to the sun and point your camera toward your subject. If the sky is cloudy, however, you can set up an off-camera flash with a CTO (Color Temperature Orange) gel and point the flash at the camera. Place the flash back a few feet, out of frame, and experiment with the flash power until you get the look you're after (see the image above).
Here are some of the images from a quick shoot using this DIY flare ring:
It doesn't take much to elevate the creativity in your photography, and we've discussed that before in our lens hack video. Take this quick DIY solution out on your next shoot and see where it takes you. If you enjoyed this video and want to see more like it, please let us know in the comments below. Also, if you're interested in more photography education, check out our world-class library of workshops, all of which are included as part of SLR Lounge Premium.