When you set out to build a career doing something you love, the last thing you might expect to worry about is burning out. After all, as Confucius allegedly said, "Choose a job you love, and you will never work a day in your life." In reality, wedding photographers divide their time between multiple tasks and they burn out regularly as work-life balance tends to lean far more heavily toward work, leaving little time for anything else. At least, it can feel that way.
We reached out to more than 30 of our award-winning wedding photographers to help us answer the following question:
As a photographer, you have to be a business owner, an artist, a customer service specialist, a bookkeeper, & a thousand other things. What is the best tip you have for photographers on the verge of burnout?
These incredible artists utilize different methods to bring balance to their professional and personal lives. See what words of wisdom they have to share:
"Photography is usually a love affair that starts the first time you pick up a camera, and it never ends until you take your last breath. When your hobby turns into a job, though, sometimes the pure task of photography-on-demand, so to speak, and being asked to do similar photography week in and week out and wearing so many different hats in your business can lead to a muscle memory of falling into a rut/cookie cutter photography. Any habit that leads to mediocrity should be broken. One of the most important things a creative can do is schedule time to create personal projects. It not only refreshes the creative heart and soul but it breathes new life into your day-to-day work.

Also, equally important is making sure you give yourself time to just stop and live life. Just as you would book yourself on a wedding day and religiously get there on time and be committed to doing an amazing job, you should be just as committed to knowing when to shut off. Melissa and I have an agreement that at 6pm each evening we'll turn off our computers and become a husband and wife and forget about business for the rest of the evening. On weekends, if we don't have a wedding booked, then we enjoy the weekend off – without work. Make that time sacred, the way it would be if a client booked you for that day."
"It's true, being a wedding photographer isn't always easy and I've felt that more than ever this year! As of 2017 I have stopped taking on winter weddings – my cut-off is when the clocks change in the UK (October to March); therefore, I'm shooting all of my weddings in only 7 months! Because of the intensity in how I document, the feeling of being close to burnout used to hit in July – but not so much now. If you follow these simple and incredibly easy tips, they can also help you keep your head above water.

– Firstly stay organised and on-top of your work (ie editing!) I've noticed that burnout used to occur when it felt that things were getting overwhelming and jobs had backed up. It sounds so simple doesn't it? "Be organized." But it's very easy (especially during the summer) to take heaps of time out because the weather is nice and all of your friends are on their holidays, and once the work begins to backup it can quickly feel like an overwhelming mountain. As a family we've gotten into the routine of taking a short vacation in April just before things get started, perhaps 2-3 days in July and then a week in October; it gives me dates to focus on.

– Next up, have scheduled time to stop and relax. I need to take advice from myself here because my laptop often stays on until late into the evening, but make time for yourself and the ones you love. If you're anything like me, you might not see much of your partner, kids or friends/family during the busy times so it's important to stay grounded. After all, my wife supports me and allows me to pursue this crazy career; giving her a couple of hours off once a week from the kids allows me to connect with my family and gives Lindsay time to herself.

– Finally, be healthy. Exercise regularly, eat well and drink plenty of water (especially on a wedding day). I'm a firm believer that what you put in you get out. I can burn 4,000+ calories on a wedding – it's not fair on my body to eat junk food during the week and then have 14 hours of intense workout on the weekend. Be kind to yourself."
"My best advice to other photographer's on the verge of burnout would be to seek inspiration outside of the genre of photography you specialize in. You can take that a step further and try to photograph that genre of photography. Doing this, you may find another outlet to keep yourself inspired. Make time during the week to try and photograph something you've never photographed before. Even if it means collaborating with others to put a specific idea together for a shoot, it's a good opportunity to network. If you are burning out behind the computer with the business aspect, step away. Take a few mental health days because this industry can be physically and mentally draining. Keep healthy and make sure you carve out 'You Time' through your week. Stay inspired. Have fun. Meet new people."
"Start with building a system that works for you. Understand your requirements and prepare in advance for those busy times. It's crucial for you to learn to manage your time effectively and it's highly recommended that you build a strong calendar system. With that, you will do your best to reduce any extra stress that may add on from being unorganized. Whenever you are on the verge of burning out, make sure you sleep in an extra 1-2 hours or unplug from all devices and learn to meditate in silence. Over time, you will get better and better at handling a larger workload. Just remember, it's all a process; you get better at it overtime."
"The best advice I have is to find a personal project to throw yourself into. This allows you to keep maximizing your productivity and flow while creating something less high-stress than client work and providing yourself with a beautiful reward. One of my personal projects was a "tattooed stories" photo book, allowing tattooed people to say a little something about their personal stories. Another project, tattooed brides, ended up opening up a whole new world for me. "
"I have two pieces of advice for young photographers. The first is to continually develop your relationship with your customers. It's easy to see only the advantages in this business, but sometimes we forget to put ourselves in their shoes. You should create a solid relationship with your clients; it's the most important part of our business and also the hardest. Secondly, always be humble and learn from your mistakes."
"Many photographers are perfectionists and feel they need to control every aspect of their business for best results. However, if burnout is the price to pay for that level of control, the price is too high.

My best advice to avoid burnout – share the burden. It can be outsourcing of editing, social media or admin work, or something as simple as talking to a friend about all the things that keep you up at night about your business. Find things you're comfortable letting go of, have a team you trust, and give yourself the time and mental space to step back every now and then."
"Look for creative solutions and innovation, and always stay motivated and look for unique moments. Always seek to contextualize your photos with important moments of your fiancés. Be important to someone and your work will be lighter and fun. When everything is going very wrong, maybe it is the moment to remember that to go a level beyond it is necessary to love what one does and try once again to make it better than it already was."
"Oh boy! Asking us how to prevent burn out is like asking a NASCAR racer how to slow down! Ha! That being said, we're doing much better than we were a few years ago and the biggest factor we attribute that too is clearly defining when it is time to work and when it is time to play. Our business and the endless "to-do-wish-list" used to be on our minds 25 hours per day, 7.5 days per week. We'd be at the park with our kids responding to client inquiries on our phones and burning dinner while dreaming up potential blog posts. Clearly defining our work hours has really been a game changer. We have time to enjoy life and grow as individuals and have even found we are more productive when it comes time to work. No more considering how we can revamp our packages while watching the latest episode of Game of Thrones."
"My best advice to someone on the verge of burnout is to re-evaluate how you start each day and how you end each day.

For most of us, it's not that we have too much to do, it's that we get overwhelmed and distracted by the accomplishable list in front of us. We start working on one thing, and then another thing lands in our inbox. When someone asks what you have to do today you think to yourself "everything." You not only become burnt out, but also resentful towards either your business or for the people who you feel are keeping you from working on it more. Gaining clarity in your mornings and your evenings can help bring new purpose and intent to your big to-do list.

Here is what to do.

Start of your day
1. Start each day in gratitude. What are three things you are grateful for? It's much harder for stress and anxiety to form in a heart of gratitude. As a way to help make this stick in my life and for others who follow me, I have dedicated part of Instagram feed to constantly listing off three things I am grateful for. Get weekly gratitude reminders by following me on Instagram.

2. Write down the three things that you will accomplish today. Keep it to three. Better to fully accomplish three rather than kinda sorta work on a dozen.

3. Write down one thing that 1) can either be handed off to someone else or 2) can wait. As helpful as it is to write down what you will accomplish, it's equally as helpful to acknowledge the things that are not urgent for you to do. Get these things off your mind and off your list.

End of your day
1. Write down one win from earlier in the day. Big or small, write it down. Celebrate your wins, even if its just, 'I called my sister to say hi.'

2. What is one thing that if you accomplish tomorrow will make your day a success? This thing should 100% make your next mornings "3 things you will accomplish" list.

3. Write down your big picture goals. End of the week, end of the month and end of the year. This should be the last thing that you do before going to bed. You want these goals to enter your dreams and be with you when you wake."
"To the question on managing the humongous list of activities that can push a photographer on the verge of burn out, the secret is in staying organized – keeping a daily task organizer. Various organizers like Tave or Wave handle mundane or complicated business responsibilities, which can be a time-suck for creative professionals. Also, remind yourself every time that this is 'the job' – 'your dream job' and it is completely normal to feel a little flustered with it, like one would with anything or anyone. These things go a long way in keeping me calm."
"Do what you love! Do what you are good at! Outsource all the other stuff that needs to be done to run a business. For me that was hiring a company to design a unique website and setting it up to score well in Google search engines. Administration, I hate it! The best thing I've done this year is to hire someone to do this. No more headaches and fear of not doing this correctly. To not have to worry about those things anymore opened up other opportunities and let me do the things I love. It also let me focus more on my clients and their customer experience, thus resulting in more referrals!

This opened up time for me to do 3 engagement shoots in Puerto Rico while I'm from the Netherlands in Europe."
"Making time to have a couple of different hobbies is one of the ways I avoid burnout. I often play video games or play guitar in my down time to relax and free my mind away from my work. I also try to make time to ride my bike, play a sport, or work out to really recharge my mind and body. Shifting your mind away from work a little bit each day is key."
"Burnout is a serious concern for any photographer – especially if you are full time. The constant drain of energy from being creative, handling difficult clients, taxes or other non-fun business related chores leads most of us to burn out at one point or another. The worst part about burnout is, often times, you never see it coming until it's too late. What works for me is this: First and foremost, I'm honest with myself about how much I've been working. If I'm approaching ridiculous levels and starting to feel the drain, I take an afternoon off and do something completely non-photography related (like watch a movie, meet up with friends, etc). It almost feels like I'm 'cheating' but that break refreshes my batteries and helps me re-focus. If just taking an afternoon off doesn't work, then more serious measures are required. Taking a day trip to someplace you've always wanted to visit, pick up (or re-visit) a personal project or anything else that is specifically focused on what I want. This is more often than not a photography-related task, but I get to approach it exactly the way I want. No client to worry about, no 'must-have' photos, etc. I've learned to morph this into my actual client jobs as well. Honestly, being able to do that just refreshes my love for my work.

One example. In 10 business days earlier this year I drove over 1500 miles, shot over 13000 frames on 5 different projects and worked over 100 hours. I couldn't take a 'break' because these were paying clients and everything was time specific. So I pushed off all concerns about editing, emails, etc and made sure to shoot stuff that was only for me (not worrying if the client liked it or not). It turns out it was one of the client's favorite photos (and mine as well). Just taking that mental break from pleasing someone else gave me all the energy I needed to make it through the rest of the trip."
"I shoot around 50 weddings a year, and do all of the shooting/editing/emailing/scheduling myself. It can be grueling at times, but the best thing I ever did was setting a strict schedule for myself, including blocking off 1-2 days per week for off days. While its may feel like you need to be answering emails or editing at 2:00am… you probably don't. Give yourself time to breathe, time to rest, and time to let your creativity grow."
"Pause if you must, but never stop! There comes a time when fatigue just won't let you be as creative as you normally are. Take a break, refer a few weddings to a fellow photographer, take your family on holiday and leave your camera at home. There is nothing worse than having a creative block due to fatigue, so pause if you must!"
"Say no to work that you don't really want to do! Only do the stuff that matters."
"I love my job. It's part of my life, my passion, the way I live. It's what I think about when I wake up in the morning and what keeps me up at night sometimes. But it has also been my nemesis.

In 2015, I shot way too many weddings and sessions, most of them at the other end of France, and it almost got the best of me. What I found to actually keep a balance and get my life back was to ask myself what I really wanted to do, took four weeks off work and went on a huge road-trip across Scotland and the northern Isles. It was amazing and really helped me get over my burnout, since it had time for myself. Of course, I was still responding to emails and having Skypes with my future clients from my phone, but when I hang up I was in the middle of nowhere, in my car, by myself, and I could really concentrate on other things. This really helped me!

So I'd say, if you're on the verge of burnout, take a calendar, block several weeks and just go somewhere you'd like to explore."
"When you work hard, you have make enough time to chill and to completely do nothing! Make your head clear and learn to do some meditation. Make sure your body is fit, eat healthy, and do some workouts. Keep a minimum of 3 evenings in the week free to spend some time with your family. Learn to say no (when you are fully booked or when someone asks you to bring your camera)! When celebrating a short vacation of 1 or 2 weeks, ask someone to reply to your email and enjoy 1 or 2 weeks without wifi. Yes, you can do it!"
"I have one piece of advice (actually two, sorry) to avoid being burnt out: 1) It's about quality vs quantity. In the beginning of my career, I wanted to impress others telling them how busy I was by the number of weddings I photographed. That is a dangerous slope to go down to and sure way to get burnt out in few years. Instead, I started to improve my craft, adjust my pricing (raising it higher) and started taking on fewer but better weddings. By doing so, I can invest more time in my clients and spend time getting to know them and their friends & families. Another benefit of doing this is that almost all of my leads are now referral based instead of advertising. I would say another piece of advice is to travel – whether for work or for personal reasons, we as creatives, need to get out and see the world. It is beneficial to our soul and creative mind. "
"Taking a step back. That's what helps me the most to get back on track. I have the ritual of spending just 5 minutes late at night of each wedding and sit down. Just relaxing and soaking up all the good mood of the people partying and having fun. This is when I realize how gifted I am to follow my dreams of being a wedding photographer. It's been my dream since my teenage years and I'm working every day to keep my dream alive. In these 5 minutes of time, I feel that all the hustle and hard work is worth it. Weddings are a wonderful place of happy people having the time of their lives – documenting all of these memories every weeking simply is incredible. You should never forget that."
"Burnout can happen due to the amount of weddings or shoots in general so to keep your self motivated and always pushing for consistently beautiful images, take each shoot as an opportunity to try and create one image that makes your heart dance. Look for a location and picture a creative/artistic image in your mind's eye, get excited over the possibility. Sunset is the perfect time for these shots and if you're capturing a wedding the thought of creating this one image can keep you going. We all shoot bride prep, portraits, and groups, but when it comes to creativity, your imagination is your limitation. Go create, explore, develop, and push the boundaries. New ideas and new possibilities. Keep your shoots fresh and fun, which in turn give you a drive and a mission to succeed."
"We run a full-time photography business, write for other websites/blogs almost weekly, and homeschool our 5 kids, so we can relate to photographers who experience burnout. Still, we never really feel burned out. Why? We schedule our weeks to include plenty of non-work time. For example, if we work on a weekend, we take a weekday off; likewise, if we work late one night, we'll take the next morning off and hit up a 'field trip' with the kids. Remember, life is a balance, and it's meant to be enjoyed!"
"Feeling on the edge of burn out is cyclical for me. I have a few great years and then a year or so that I creatively seem to struggle. Having been through this many, many times, in my head I know that it will turn around, but it's still a challenge to get myself out of that 'I'm so done' mentality that creeps in for most creatives. When I find myself in that funk, I try to just let it all go. Let go of perfection. Let go of trying to get that epic shot. Let go of the constraints I put on myself. Let go of what I think other people's expectations are for my work. I reset and talk to my couples, spend time getting to know them. I try to act like their friend who is just there to have fun, and think less like a 'pro photographer.' It's when I do this that I find myself enjoying who they are and the moment they are having. I don't care about the technical photo. I don't care about winning any awards with the photo or getting published. I care about the people. And that helps me find my voice again."
"If you're on the verge of burnout, go do something different! Last year I spent two weeks with some amazing other photographers shooting street work in India. It was brilliant to just get away from all the email, shoot something completely different to normal and just inspire myself. Oh, one final thing, if you're struggling, find some talented people to help you and remove the burden. I hired a studio manager a few years ago to answer emails and keep my accounts all running smoothly. She's one of the single best investments I've ever made in my business."
"Being a photographer in the digital age means having a thousand things to do besides taking pictures, especially when you are alone in managing your business. How do I 'survive' in the jungle of commitments without becoming crazy? Here are my little strategies; who knows, maybe they work for you too.

1. Set goals for the day

It could be the most obvious thing in the world, but much of our day is spent in managing emergencies that occurred at the last minute. Having a clear view of the daily commitments, the work that must be carried out, and organizing it step by step allows us to optimize our time and eliminate downtime. For example, dedicate the first hour of the day to respond to various emails, the next two hours exclusively to editing, then recall all the customers who called you in the previous hours, etc.

2. Use technology as a valid ally

There are many apps and tools that can be your 'secretary' in the management of your commitments. Use them to program the various commitments, but remember not to be 'distracted' too much by social media. Do not fall into the temptation to look at the notifications of the various social networks; keep your goal in mind and try to reach it!

3. Take a break

It might seem strange when you have lots of thing to do, but one of the secrets to better manage your time is to cut out a space for yourself. Take a break to relax and start again with more energy, ready to reach the famous goal of the day!"
"We've faced burnout a number of different times throughout our 9 years as wedding photographers. From years when we shot way more than we should have, to others when we just had a complete and utter lack of creativity. Whatever the reason for our fires going out, here's what got us going again.

Conferences and workshops from photographers we admire are number one for re-igniting our internal fires. Learning from other people, realizing that you're not alone, and discovering new ways to look at old problems has been incredibly helpful for us. We've taken workshops from all sorts of different photographers, not just ones that shoot in our style. We've found that learning from people who shoot differently can help us see differently.

Something that really helps us avoid burning out before it happens is spending time with friends in nature, camping, hiking, just being outdoors. The natural world is the one thing that will always recharge our batteries, so whenever we feel our energy dipping we get outside. Recently we did our most ambitious hike, spending 3 days in the back-country of the Canadian Rockies with a good photographer friend, hiking almost 40 kilometres and climbing up to 2750 vertical metres (25 miles, and 9,000 feet for our American friends). The grand vistas and deep forests filled us up with wonder, allowing us to be ready for the intense wedding season about to kick off in Canada.

So our best advice is to surround yourself with wonderfully creative people, and get your butt outside!"
"Nowadays we feel we have to excel in a lot of different roles: be that amazing photographer who's on top of his/her business, have the most exhilarating social life, travel the world, be a superdad or mom to your family and have that summer body all year long all while saving the planet from the climate change singlehandedly. Oh, and be sure to post your wonderful life on social media immediately! No surprise, we often feel that we're losing grip on life and get flooded with all the incoming information and stimuli. This calls for you to take your life back in control, cut out all the noise and set your boundaries. And this can be different for each one of us. When I feel like I'm getting overwhelmed, I have couple things that I do to clear my mind and implement more structure throughout the day:

• Schedule in some time offline: I leave Facebook, Instagram and all the other incoming messages that are screaming for my attention, for what they are for a while and set an autoresponder in my mailbox that a response can take a bit longer due to a high workload. Also a tool like SelfControl can help you to get less distracted.
• Skip that glass of wine at dinner. Alcohol sucks more energy than you think!
• Tidy up my office space and create some order in the chaos. A clean work environment creates a more relaxed mind.
• Prioritize my todo-list and make make a high level planning for the coming week or two so I have something to fall back on when I feel like I have to do a million things at a time. For me the Eisenhower Decision Matrix is a great tool to keep me focused!
• Schedule in some well-deserved quality time with my family and friends and take some time to relax
• And last but not least, even if you feel like a mess, go out and do some sports or exercise! Get that blood flowing and fill your lungs with some fresh air. You will have a lot more energy to tackle your workload."
"First off all being a phographer is not just a simple job. Those people who need a job and say that photography is a good and simple way to earn money, are wrong. It is more than a 8 or 10 hours job; it's a full-time job that involves all of your energy to stay in contact with your ex and feature clients, with your collegues of photography, with conferences and workshops and a lot more. It needs all your attention and the ability to stay in focus with your business life and with your personal life. To be able to manage your short time very well, how to not quit when it's getting more and more difficult, how to get your support from your team, from the person next to you or how to get the force and the courage for the next great photo in the next wedding."
"When there's a lot to do, it is very easy to start dealing only with things that are urgent rather than what is important. As business owners, we don't get breaks because things need to get done no matter what, but it is important to also do things that fill our energy buckets and what help us through the demanding times. It can be spending time with your family or your kids, enjoying food from your favourite restaurant, going to see a good movie or reading an inspirational book. Above all, remind yourself what an awesome opportunity you have to bless couples with unique and beautiful imagery of their once-in-a-lifetime day. It's a privilege to do what we do!"
"I think the best way to handle burnout is to take a preventative approach rather than a reactive one. The only way to truly avoid getting into a situation where you are overwhelmed and your work (not to mention, your health) is suffering is to manage your workload: know how much you can handle and cap it at that. Not overbooking myself ensures that my time is dedicated to providing high quality photography to my clients rather than rushing to push orders out. Only taking on a limited amount of weddings each year gives me free time to spend with my family and friends, while still allowing me to give my couples the attention and care that they deserve."
"My best advice in order to not burn out is learning to outsource. Letting go of control in some parts of business can be really hard, particularly the big ones like client communication and editing. We feel so much of our business strength comes with the way we communicate with our clients and the way we edit our photographs that it can be so hard to let go of. There are so many different parts of business (and life tasks) you can outsource these days in order to improve life as a small business owner. First, it's really about identifying where you are letting down your clients in the total experience in working with you and improving in those areas, and secondly, where are you letting yourself down – is your health being neglected or your family and friends forgotten what you look like because you are never around? For me, for years I was running a one-women show, wearing so many different hats, doing everything, that I have myself burnt out more than once.

In order to put my health and well being as a top priority, instead of my business for the first time in 16 years, I have learned to find people who are better than me at doing certain tasks. It wasn't easy and it's all been taken in baby steps. First, it was outsourcing album design as that was the one thing I was always putting off because I always felt there was more important tasks at hand, like editing. Secondly, a few years later, it was finding an agency to represent me and I now have an agent who communicates with my clients about invoicing and contracts, allowing me a few more hours each week to step away from my computer and get some fresh air. The next big step towards outsourcing and letting go of control is outsourcing my editing – this is the big one and the one that has given me so much freedom away from my desk and push myself creatively in other ways than just spending hours upon hours in Lightroom. Learning to outsource is now giving me the freedom to exercise everyday, prepare healthy meals and actually enjoy this thing I have discovered called 'free time' rather being a slave to my computer."
"I believe the best way for photographers to avoid burnout is to take regular breaks. We must take time out to do other things to stimulate of creative minds; this will eventually allow us to reset and to look at things in a a different way. Take time out to read a book, watch a movie, take a walk, travel, take up other forms of art, listen or play music. These suggestions will help us refocus, reset and feel energized. This applies to how we shoot and also how we manage our business."
"There are times where you need to step away from photography and documenting life, and step back onto the side of experiencing it. To do this, I adventure with road trips and traveling while taking along my favorite non-photography books. It doesn't take more than a few days, and sometimes even a night or two away is enough to reset. After these trips, I come back to photography and my clients with a new perspective. My creativity gets refreshed both inside my work, and within the business."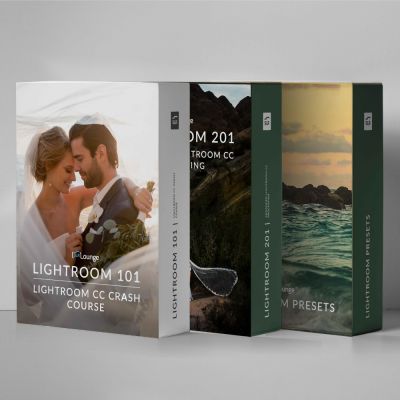 SLRLounge WORKSHOPS
Let us guide you in your photography journey with the best photography education and resources. Browse our complete, comprehensive solutions below and take the next step in your photography.
SEE WORKSHOPS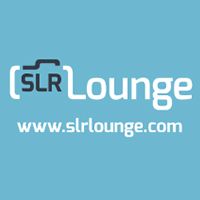 SLR Lounge Official
Articles by SLR Lounge Official are created by multiple authors. They represent official announcements by SLR Lounge.