Readers of SLR Lounge are no strangers to the work of Joey L, a Canadian photographer, who is best known as the creator of the Twilight movie posters. We've featured his work and tutorials a few times before, as he always generously t shares his knowledge.
[REWIND: Learn From Joey L. in his 'Killing Lincoln' National Geographic Ad Campaign]
As a personal project, Joey L traveled to Varanasi, India to create images for a series called, "Holy Men" focusing on featuring religious ascetics from around the world. Varanasi is one of the oldest cities in the world and the "epicenter of the Hindu faith." Joey L traveled there for the third time a few years ago and captured the following evocative images: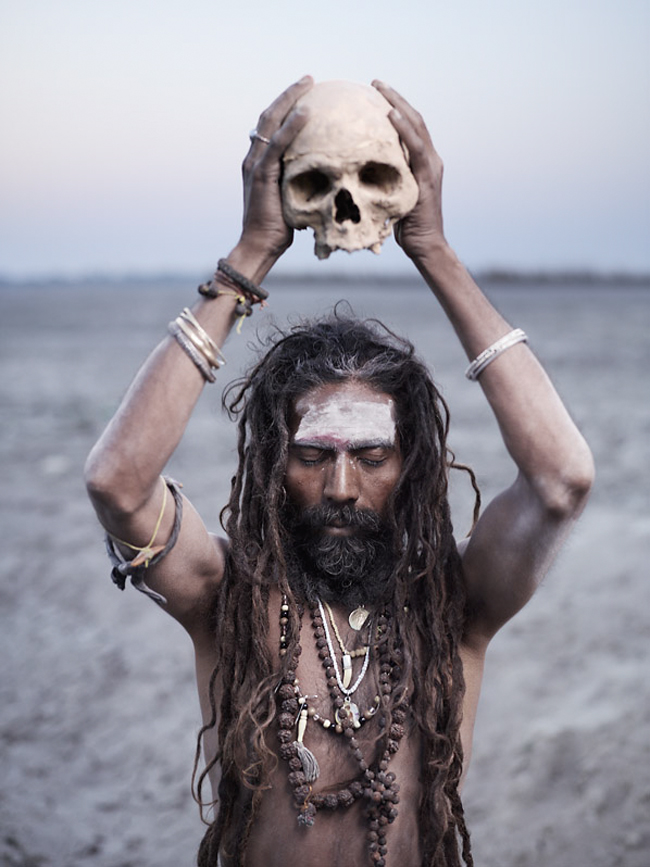 Joey L. features the Sadhus and religious students in this series, all of them living lives very different from our own. Having left all earthly possessions, his home and family, Sadhus lives on the generosity of others, and are often seen as healers and earthly reminders of the divine.
Joey L's passion is to travel to the edges of the world searching for unique people and places that challenges our world view.
Joey L's Gear List
Mamiya Sekor 80mm f/2.8 Lens
P65+
Here's a behind the scenes look at the making of the series, "Holy Men," titled, Beyond: Varanasi, India, which can also be found on his tutorial website, Learn From Joey L.

To see more of Joey L's amazing work and projects, check out his website: https://www.joeyL.com and blog https://www.joeyL.com/blog.
You can also connect with him on Twitter: @joeyldotcom and Facebook: Joey Lawrence
CREDITS: All photographs by Joey L. are copyrighted and have been used with permission for SLR Lounge. Do not copy, modify or re-post this article or images without express permission from SLR Lounge and the artist.
[via @Joey L.]
Hanssie
Hanssie is a Southern California-based writer and sometimes portrait and wedding photographer. In her free time, she homeschools, works out, rescues dogs and works in marketing for SLR Lounge. She also blogs about her adventures and about fitness when she's not sick of writing so much. Check out her work and her blog at
www.hanssie.com
. Follow her on
Instagram