Wow! It looks like GoPro is once again turning the action camera world upside down by introducing the HERO3: Black Edition, the world's first 4K-capable action video camera (at 15fps) that can also do 120 fps (at 720p). But seriously, just watch the video and be prepare to scrape your jaw off the ground. Now THAT is how you make a promo video!
Additional specs include having built-in wifi, being 30% smaller, 25% lighter and having a processor that is twice as powerful than the HERO2.
The GoPro HERO3 Lineup
The HERO3: Black Edition goes for $399 and can be pre-ordered from B&H Photo. Estimated shipping date will be October 31st.
The HERO3: Silver Edition has a max resolution of 1080p 30p like the HERO2, but adds built-in Wi-Fi and is 30% smaller and 25% lighter. You can pre-order it for $299 at B&H Photo and have it shipped starting October 22nd.
Finally, the HERO3: White Edition is very similar to the Silver edition, except that it can only shoot 5MP stills as opposed to the 11MP stills capability of the Silver Edition. You can pre-order it for $199.99 at GoPro.com. The expected shipping date is also October 22nd.
HERO 3: Black Edition – Smaller, lighter and 2X more powerful, again.
The Wi-Fi enabled HERO3: Black Edition is the most advanced GoPro, ever. No expense was spared during its development, resulting in a GoPro that is 30% smaller, 25% lighter and 2x more powerful than previous models. Wearable and gear mountable, waterproof to 197′ (60m), capable of capturing ultra-wide 1440p 48fps, 1080p 60 fps and 720p 120 fps video and 12MP photos at a rate of 30 photos per second, the HERO3: Black Edition is the world's most versatile camera. Built-in Wi-Fi, GoPro App compatibility and the included Wi-Fi Remote (normally a separate $79.99 accessory) make the HERO3: Black Edition all the more versatile, still.
Smaller, Lighter…Better
Weighing in at a scant 2.6 ounces, the HERO3: Black Edition is 25% lighter and 30% smaller than previous models.
2X Faster Video Performance
The HERO3: Black Edition captures professional, cinema-quality video at 2X the resolution and 2X the frame-rate of previous models while delivering 2X better low light performance. Slow-motion aficionados and industry professionals will love the HERO3: Black Edition's 1080p-60, 720p-120, WVGA-240, 960p-100 and 1440p-48 video modes while those desiring a cinematic look will appreciate the ultra-high resolution 2.7kp-24 and 4kp-12 (Protune only) video modes.
3X Faster Photo Performance
The HERO3: Black Edition's photo performance is 3X improved, now boasting 12MP burst capture at a staggering 30 frames per second with 2X better low light performance compared to previous models. Still Photo and Time-lapse Photo modes remain the same but are now joined by a new Continuous Photo mode that captures continuous 12MP stills at a steady 3, 5, or 10 photo-per-second rate, up to 30 photos at a time.
Improved Sharpness, Less Distortion
The HERO3's reduced-distortion, 6-element aspherical lens combines with user-selectable Ultra-wide, Medium and Narrow field-of-views to deliver more perspective-capture options than ever before. Add the totally updated flat-lens waterproof housing that delivers stunning image sharpness both above and below water and you've got one of the most powerful and durable image capture solutions on the planet.
Redesigned Audio System
Understanding that sound quality is as important as image quality, GoPro engineers completely redesigned the HERO3 to be as adept at capturing the subtle, natural sounds of voice and music as it is at capturing the immersive sounds of sport. Also improved is GoPro's already famous wind-noise reduction, ensuring that you'll hear more of your passion, be it your engine or expletives, and less of the wind during high speed activities.
Built-in Wi-Fi (Wi-Fi Remote Included)
The HERO3 Black Edition features built-in Wi-Fi and includes GoPro's Wi-Fi Remote accessory. The Wi-Fi Remote is normally available as a $79.99 accessory but is included with the HERO3: Black Edition. The Wi-Fi Remote is waterproof, wearable and can control up to 50 Wi-Fi-enabled GoPros at a time from a range of 600′. The HERO3's built in Wi-Fi means it can also be controlled by iOS or Android smartphones and tablets running the GoPro App. The GoPro App enables full camera control and live scene preview on any compatible iOS or Android smartphone or tablet.
The HERO3: Black Edition is compatible with all GoPro mounting accessories and older generation BacPacs™ along with the newer generation LCD Touch BacPac and 2nd generation Battery BacPac. However, as all HERO3 cameras have a new size and shape they require HERO3-specific Wrist, Skeleton and 3D housings so be sure to check for HERO3 compatibility when purchasing any new housing accessories.
What's Included
HERO3: Black Edition Camera
197'/ 60m Waterproof Housing*
Wi-Fi Remote + Key Ring
Remote Charging Cable
Rechargeable Li-ion Battery
QR Buckle
J-Hook Buckle
3-Way Pivot
1 Curved Adhesive Mount
1 Flat Adhesive Mount
Assorted Mounts and Hardware
USB Charging Cable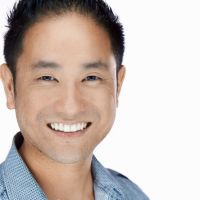 fotosiamo
Joe is a fashion and commercial photographer based in Los Angeles, CA. He blends creativity and edge with a strong style of lighting and emotion in his photographs.