AI-Servo Autofocus

ā,ə-ī-ˈsərvō-ˈôdō-ˈfōkəs

Term:

AI Servo

Description:

AI Servo is the name of Canon's continuous-servo autofocus system, that continuously tracks a subject. As long as you are half-pressing or fully pressing the shutter release, (or using the popular AF-ON technique) the camera's autofocus system will continuously track whatever subject is under your selected focus point. This autofocus mode is useful for tracking moving subjects, and is also useful for focusing at very shallow depth (fast apertures) when shooting hand-held in very close-up situations. (Focusing on a bride's eyelashes using an f/1.4 aperture lens, for example).
Technical explanation of AI-Servo Autofocus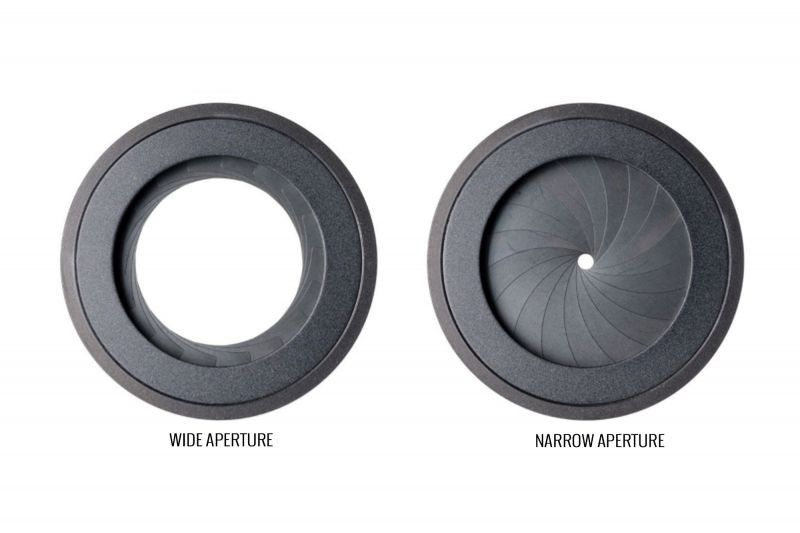 Most professional cameras, Canon or other, have two or three main autofocus "drive" modes. Single focus, continuous focus, and sometimes a hybrid or automatic AF mode that decides for itself which of the other two modes to use. (Most serious photographers will want to ignore the third focus mode and take control of how their camera autofocuses, unless they find themselves in a very specific situation that actually benefits from the camera making the decision for them.)
AI-Servo is the name of Canon's version of continuous-servo focusing, and "One Shot" is the name of Canon's version of single-servo focus mode.
In single focus mode, when you press or half-press the shutter the camera will focus on the subject once, lock that focus, and stay there until you click the picture or until you take your finger off the button.
In continuous, AI-Servo autofocus, whenever you press or half-press the shutter, the autofocus will continually change focus in order to keep the subject sharp, even if the subject or the photographer are moving.
This is especially helpful not only when shooting action photos of moving subjects, but also when shooting at super-shallow apertures such as f/1.4, and especially at close distances of just a few feet, because in these conditions even the slightest movement can throw the desired subject out of focus. Of course in such difficult conditions, both One-Shot and AI-Servo can fail to deliver 100% keepers, so shooting multiple images is highly recommended no matter which focus mode you find works better for you.
Some of the latest Canon cameras, when focusing in AI-Servo, can also automatically move the focus point around the viewfinder to track a subject that is not just moving towards the camera or away from it, but laterally through the viewfinder.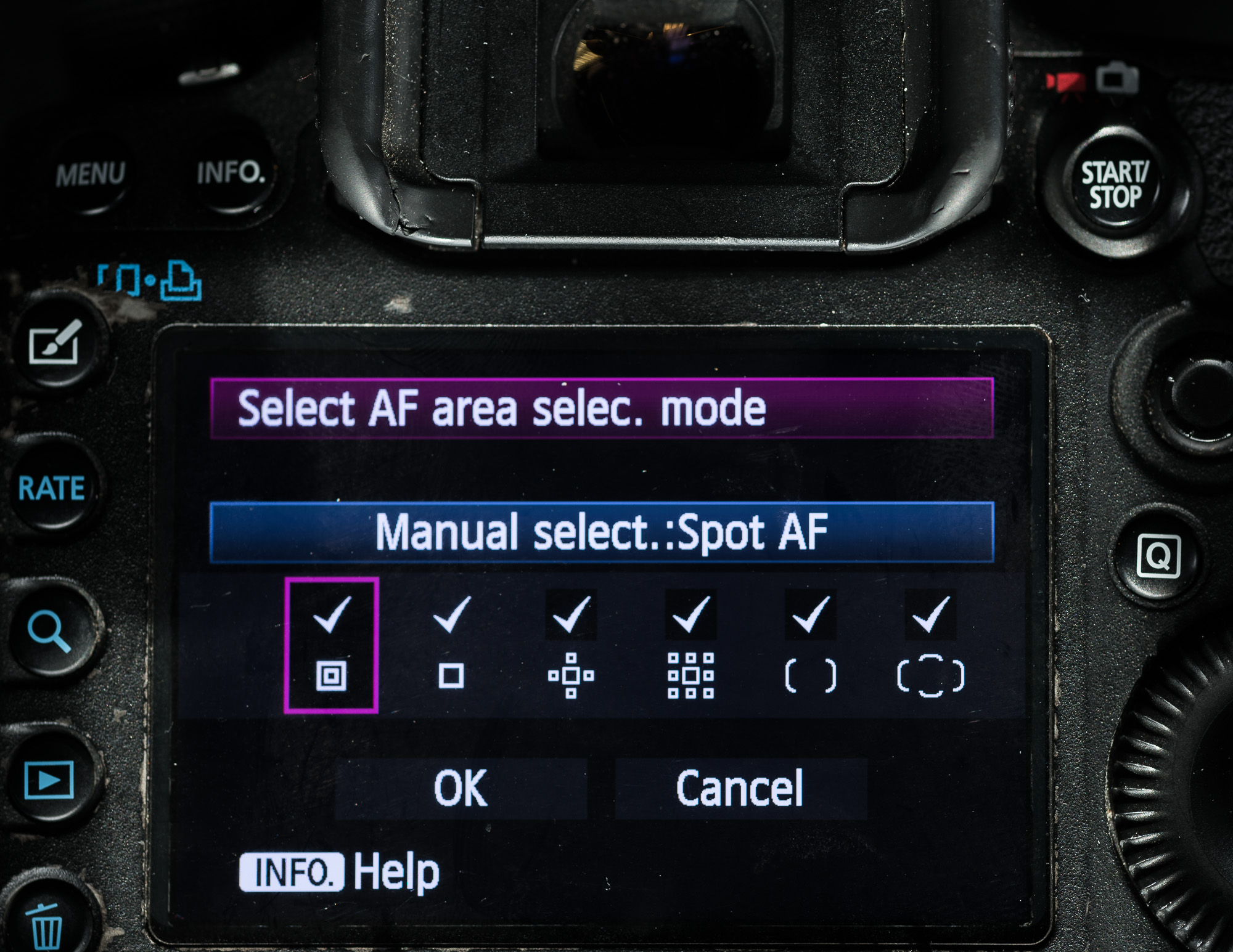 A Note About Focus Point Selection:
These two main focus modes, AI-Servo and One Shot, are mostly separate from the other focus point area or focus point group option. Those allow you to use a single focus point, a cluster of 5-9+ focus points, or all the focus points at once. In other words, most of these focus point selection / area modes can be selected while in either single or continuous AF.
However there are indeed some focus point selection modes that are only available during continuous autofocus, such as 3-D focus point tracking which automatically moves the focus point around the viewfinder to track the subject you first lock focus on.
AI Servo with Action Shots | Photography 101
When tracking motion, focus can make or break the success of the shot, and using AI Focus may be a convenient choice but won't always give you tack sharp focus. In this excerpt from Photography 101, we show you exactly why AI Servo, or Continuous Servo, yields the best possible results when capturing action.
Using AI Servo in conjunction with Single Point AF
In order to be as accurate as possible, select a single AF-point that is in the general vicinity of your action while still shooting in Continuous Servo AF. If you aren't sure exactly where you want to want to be focusing, choose an area option because it will give you a little bit more leeway to get the focus.
Quick Tip: Depending on your camera, you are going to have different area options when it comes to AF. For example, on a 5D Mark III, we can enter into the select AF area mode and when you are using the single AF point, we can actually expand the AF area to surround, or create zones around that AF point.
If you want to have spot level AF control but then you want a little more leeway for a moving subject, you might use a Spot AF with an AF Area Surround, which will use all the points around that selected AF point to focus. That is a lot of AFs to talk about.
These types of modes give you a little more room for error, but remember that they also come at a cost, because you lose a little bit of control over which exact point is being used for focusing. It might not be something that you want to use when you are shooting a portrait because in portraits, we generally want to use the accurate single point AF for focusing, but a larger AF area might be useful when you are shooting moving objects.
Center Point is Always the Strongest
With Continuous Servo, always be careful because your center point is always going to be the strongest AF point on your camera. This means that if you are using a center-based composition, AI Servo typically will work best.
When you are using AI Servo, using any outside AF point means that you are more likely to get a lot of misfocused images. During a wedding processional—even when they are coming straight down the aisle—we still would often use single-shot focus, because we would rather shoot and refocus on every single shot, have one or two that are misfocused, and let AI Servo handle it rather than miss a bunch of them.
Continuous Capture Leads to Buffer Time
We shoot at a continuous high speed in order to utilize the strength of Servo mode, capturing a slew of images in a matter of seconds to ensure that we got the shot, because at least one of those images, if not all, has to be tack sharp.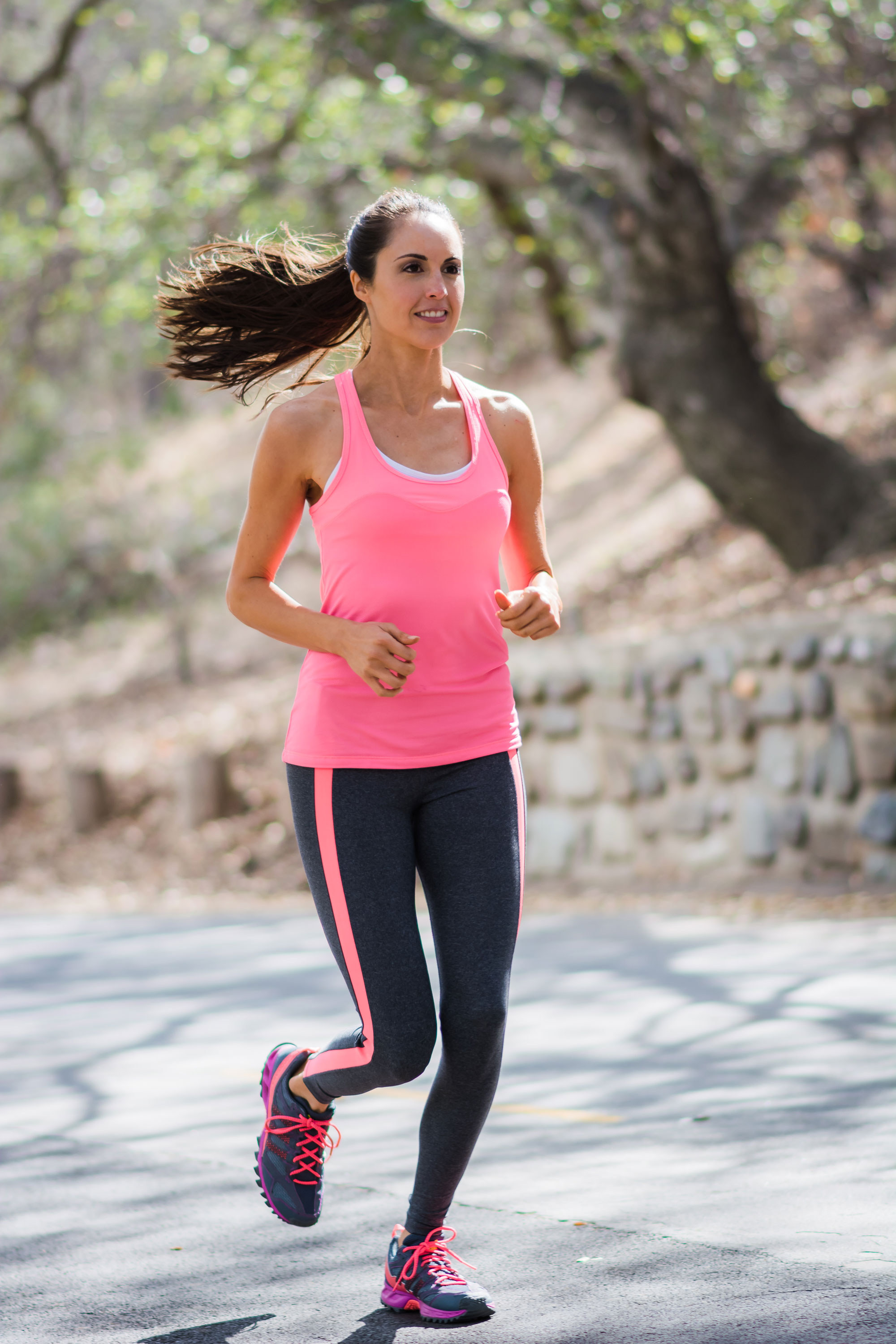 Because of this constant firing, after every 5-6 images the camera will cease fire (especially if we are shooting in RAW) as it writes the images to the memory card. If you are in need of quantity, dial in the closest accurate settings of your scene and switch to JPEG to record more images to your memory card.
Hopefully, this video demonstrates the differences between single shots and Servo modes, the strengths of each of them, which situations work best for single shot vs Servo, the overall weaknesses, and the situations where these modes might have a hard time.
For more info on focus modes & basic camera functions check out Photography 101, your A-Z guide to the foundations of photography. Our Premium membership holds access to this workshop and more to advance your photography education.
Related Articles to AI-Servo Autofocus Definition