I can't be the only one that has been caught in a moment of frustration when I'm in a tricky lighting scenario. It's a feeling that I find myself in quite often and that excites me, oddly enough. Half of our responsibility as wedding photographers stems from problem-solving: whether that be finding the most flattering light, choosing clean backgrounds, creating unique compositions.
Frio to create a lineup of incredibly innovative and resourceful lighting tools to do just that: solve problems. Each cold shoe mount is designed to help navigate through tough lighting conditions to make your job a little bit easier. Let's take a look at why these tools deserve a permanent place in every pro's kit and what solutions the lineup has to offer.
Frio Cold Shoe Mount Setups
Related Reading: What is the Best Cold Shoe Flash Bracket? | Never Break A Speedlight Again
Portable & Undetectable
All of the cold shoe mounts are meant to be transported and portable. I threw mine in my light stand bag, with no compartment for them to sit in, and they managed to make it through a month of travel banging against my light stands and tripod. It almost felt like I had a trick up my sleeve when I would pull out my flash, attach it to the Frio Cling and set it up on the window.
The best thing about being able to mount your flash on surfaces is how inconspicuous they are. If you analyze spotlights on stages or in restaurants/hotels you'll notice that the best ones are undetectable. Light stands sometimes take up too much space in a small room or can get tripped over (speaking purely from personal experience). You can see in the image above that I was able to attach the Cling to the window and still give the videographer and my second shooter plenty of space to shoot.
Efficient & Easy to Use
I think it's safe to say that wedding photographers are constantly on the lookout for tools to speed up their processes and add function and purpose to their workflow. The Frio cold shoe mounts all provide a different solution for the tricky lighting situations we often come across. Not to mention, when you are working solo and don't have assistance, the Cling and the Grasp make it simple to light without fussing over setting up light stands. When I think about what's missing in my toolkit, I always fixate on how my setup and workflow can become even more seamless. These mounts are simple to set up and easy to use when you are under a time crunch or working in tight spaces and therefore deserve a spot in your kit. I will say there were two major cons I found when I put these into practice:
Cling suction too strong: While this is more of a pro for those worried about their flash falling, I was a little worried about it getting stuck to the window I attached it to. I ended up having to use a card to wedge between the window and the suction cup and wiggled it off.
360 degree rotation: While this is an ability I appreciate, I often use my flashes with an umbrella and when the flash is in Frio Hold (the blue portion of the mount) the hole for the umbrella isn't in the right spot. You have to rotate the head of the flash in order for it to align. While this is an easy solution for me to figure out, some of my newer assistants or those that aren't familiar with this mount might not find it as intuitive.
Unleash Your Creativity
One of the hardest parts about being a wedding photographer is providing overflowing creativity, wedding after wedding. Burnout is real and gets worse as you progress in your career as a wedding photographer simply because you feel as though you are repeating images and techniques from years past. Surprisingly after I put these mounts in my lighting bag, I found myself reaching for them trying to find unconventional ways to light scenes. It almost felt like being a kid and receiving a new toy to experiment and play with. It's rare that we get moments like that in a career that is somewhat monotonous and repetitive.
For this example, I had about 10 minutes with the couple to get a variety of couples' photos. Although the gazebo looked fine in natural light I wanted to go for a more dramatic vibe and decided this would be the perfect opportunity to use the Frio Grasp Bigi. Attached to the mount are an off-camera flash, MagSphere, and MagGrid. The reason I prefer this to a light stand with the same flash and modifier setup is that it took less than 30 seconds to get into place. Additionally, there is no Photoshop required, I actually edited this during the reception on my phone using Lightroom Mobile and was able to send this image as a teaser to my clients on the day of their wedding! In my eyes, this mount is what is all possible because it turned my vision into a reality.
Conclusion
I highly recommend scoping out the entire lineup and selecting which tools best fit your needs. The two I know will have a permanent place in my kit are the Frio Cling and the Frio Grasp Bigi. I find that these two are by far the most innovative of the bunch, providing a creative solution for lighting in tough scenarios. I can't wait to find more ways to utilize these mounts and get creative with my lighting setups.
Pros
Portability
Ease of Use
Creative Purpose
Cons
Suction can be too strong
Some products aren't as intuitive as others
Final Verdict
The Frio cold shoe mounts all provide a different solution for the tricky lighting situations we often come across.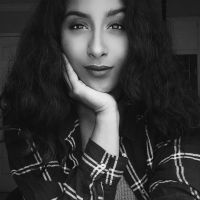 Shivani Reddy
Shivani wants to live in a world where laughter is the cure to pretty much everything. Since she can't claim "Serial Bingewatcher" as an occupation, she'll settle for wedding/portrait photographer at Lin and Jirsa & marketing coordinator here at SLR Lounge. For those rare moments when you won't find a camera in her hand, she will be dancing, eating a donut, or most likely watching Seinfeld. Follow her on Instagram:
@shivalry_inc