Take a Time Out with Tanya, graphic designer turned commercial photographer (who really just wants a break from her three kids). Sign up for her weekly email here so you'll never miss a Time Out.
As a designer/art director having worked in brand development & marketing for huge names (like GUESS by Marciano, HP and Kodak) I know a thing or two about brands, and a brand is much more than a logo. Consider things like keywords, mission statement, values, voice, visual identity (including logo, color, typography), photographic style, audience, and a myriad of other considerations. How can you apply these to your photography brand and why are they important? I break them all down for you below.
Start with Key Words
When developing any brand, I always ask a client to list at least 5 keywords that describe their brand. If they can't do that, then they'll have a difficult time creating visual communications for their company. You might be asking yourself, "What do keywords have to do with my photography brand?" The logos, colors, websites, etc. created for your brand should all be a visual representation of what you stand for and if you can't define that in words, you need to take a step back and start from the beginning.
At WorkStory Corporate Photography, some of our keywords include:
Candid
Story Telling
Unique
Powerful
Transparency
Fun
Professional
Now, after you've nailed down your keywords, creating consistency in communicating them across all platforms where your brand shows up is your challenge. It's much easier to do when you have a list of keywords from the start.
Develop a Mission Statement
Mission statements don't have to be complicated. In fact, it should be a simple, one sentence statement that tells the world what you do. For example, Google's mission is to organize the world's information and make it universally accessible and useful. That's it. One sentence.
Keeping in line with our keywords, WorkStory's mission is to provide custom photography to businesses so they never have to use a cheesy, boring, cliché stock photo again! If you can narrow your brand's mission down to one sentence, you'll be able to more appropriately communicate it visually, verbally and in every written communication you put out into the world (including in casual communications like social media.)
Values
What does your company/brand value? Why is this important? Stating your core values will help you stay focused on why you started your business in the first place, and keep you on track building it in the direction you want to go. This can also help you define elements of your brand: How you want to be perceived, what type of clients you'll attract, etcetera, and  you'll attract clients with similar values. These are also written communications you can share with your employees or use as a gauge when hiring to make sure your team is on the same page.
At WorkStory, we have eight empowering core values with a detailed description for each. These values are our guiding principles and are infused in our brand because we live them every day. You should determine your own brand values but feel free to be inspired by ours. They are:
1. We know our clients.
2. We value our time, talent & expertise.
3. We show up on time.
4. We exceed expectations.
5. We are flexible.
6. We welcome collaboration.
7. We believe in possibility and prosperity.
8. We make a difference.
Define your Brand Voice
Your brand has a voice? You betcha. Everything from how you answer the phone to what you publish on Facebook is the voice of your brand, so how will the tone of that voice affect your business? How will your brand be defined by that voice?
To help you clarify your brand voice, make another, more detailed list of keywords that will guide all of your communications. Consider establishing a set of rules about what you will and will not post on social media. If your brand is proper and professional, make sure grammar and punctuation are correct. If your brand is a little more rough-around-the-edges, your writing style might be more conversational.
Your Target Audience
Defining your target audience will help you tremendously in deciding what your visual identity should look like (more on that later) and how and where to market your services. A visual identity and marketing plan for a middle-class stay-at-home mom target audience would be drastically different than for a target audience of college-age male athletes or baby boomer motorcycle riders, for example.
Visual Identity
Ok, now that you've defined your brand with words, you can begin to think about a logo and other visual communications elements. The most common mistake I see photographers and business owners  making with their brand development is that they jump right into logo design without even giving any thought to the previously mentioned items.
Another mistake I see them making is trying to design a logo and other brand elements themselves when they don't have any design expertise. There are plenty of graphic designers around who could design a logo for you, and you might even be able to trade photography-for-design if cost is an issue. Consider the fact that you get what you pay for though, and if you have your logo designed right the first time you'll never have to change it; consider it an investment.
Aside from a logo, other factors that contribute to your brand's visual style can include color, typography, design elements, photographic style, etc. A good designer will help you define all of these things as part of a brand package and create a style guide for you to use in order to maintain consistency in the visual style of your brand.
Photographic Style
As a photographer, your photos are the single most important visual that defines your brand. Are those keywords you wrote down at the beginning being communicated in every single one of the images in your portfolio? Photographers with the strongest brands have a very clear photographic style that is recognizable. Take a look at Sue Bryce, Jay Cassario or Peter Hurley and you'll see their portfolios are full of images that all have a similar style. When someone hires them they go in knowing what kind of photographic style they're going to get. This is very important to your brand as a photographer.
If you're struggling to develop your style, or wondering how your portfolio could be improved, consider having a portfolio review or consultation with an art director or experienced photographer, and there is a myriad of reputable options from which to choose. I now offer portfolio reviews, brand development consultations and custom graphic design for photographers, and if you'd like to get in touch with me about it, you can find out more information at tanyasmith.net.
Photographs by Tanya Smith are copyrighted and have been used with permission for SLR Lounge. Do not copy, modify or re-post this article or images without express permission from SLR Lounge and the artist.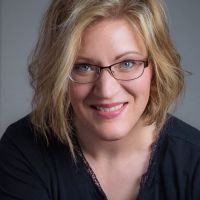 Tanya Goodall Smith
Tanya is the owner of WorkStory Branding Photography in Spokane, WA. Businesses hire her to create story-telling content that sells their high end products and services. She also teachings photographers her unique business model for making serious money as a corporate and personal branding photographer. Find her at
workstoryphotography.com
and
workstoryeducation.com