The ability to accurately render color is important in photography.  Product, Fashion and Art Reproduction photographers are several examples of people who require faithful color reproduction.  Camera calibration is an important component to attain faithful results.  However, there is another application for camera calibration that is just as important – consistency between cameras.
Achieving color harmony manually can take a lot of time in post-production but the SpyderCHECKR makes it easy and precise.  Capture an image of either of these products in the same lighting as the subject of your image.  You will use this image as a reference image that will provide consistent information the SpyderCHECKR software can use to adjust color.  This software works as a plugin for Lightroom and Hasselblad Phocus but can be used as a stand-alone application if you are using Adobe Camera Raw.  The SpyderCHECKR software analyzes the reference image and creates an HSL (Hue, Saturation & Luminance) adjustment.  Simply apply this adjustment in Lightroom, Adobe Camera Raw or Hasselblad Phocus to an image or group of images in the same light as the reference image for a quick and straightforward way to create consistent color between cameras in any lighting.
Using multiple cameras is common practice for most photographers.  It is important that all their cameras render color the same way.  However, not all applications of consistent color rendition are professionally focused.   For example, SpyderCHECKR can be used by a group of friends using multiple cameras on vacation to create a photobook or slideshow.  No matter the application, color harmony is important to help tell a cohesive story with your images.  SpyderCHECKR makes the process easy and fast.
Save $40 on Datacolor SpyderCHECKR through April 9th!
useful links
---
We've teamed up with Datacolor to bring you our next giveaway: The Datacolor SpyderCUBE & the SpydRLENSCAL. Strive for perfection with color accurate white balance and premier focus performance. 
The Giveaway Prize
The Datacolor SpyderCUBE helps you accelerate RAW processing by taking one reference shot under any light condition to set the white balance, exposure, black level and brightness right from the start for your entire series of photos.
The Datacolor SpyderLENSCAL provides a fast, reliable method of measuring and adjusting the focus performance on your camera and lens combinations.
The contest runs from March 19th to April 5th.
Enter Giveaway Here!
Datacolor SpyderCUBE & SpyderLENSCAL Giveaway ($123 Retail Value!)

(If you are having trouble seeing the giveaway entry form, access it directly here.)
There are 3 easy ways to enter, and if you do all 3 you can gain up to 15 individual entries to increase your chances of winning.
One lucky winner will be randomly selected on April 5th

, 2018. 
FAQS
Is this giveaway open internationally?
This giveaway is only open to residents in Canada, Europe and the USA.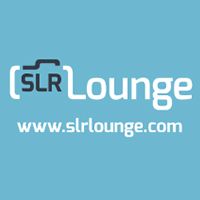 SLR Lounge Official
Articles by SLR Lounge Official are created by multiple authors. They represent official announcements by SLR Lounge.