Natalia Taffarel is a bit of a tour de force when it comes to retouching, and I say that not simply in terms of her willingness to share information and educate, but regarding the straightforward and honest way with which she delivers it. The Argentinian was born to a family of printers, has a background in advertising and graphic design, and is a Certified Adobe Expert, so it stands to reason that she would be a stickler for color theory and impressing upon everyone why they should be too. And you should, for the love of God, listen.
Natalia worked with Wacom earlier this year to create some resources for photographers with a focus on color theory, and part of that was the video you'll find at the foot of this page. In this short video Natalia doesn't really mince words as much as she just tells the viewer plain and simple about how necessary color theory is, and impresses upon them how much of a requirement it is in a professional photographic capacity. Incredibly, she manages to steer you in this short video to the most pertinent parts of color theory to focus on to begin (complimentary colors), giving you the starting point, and explains why it's critical, and where it comes into play in an image. In 4 minutes she gives the 'Y's behind the 'Q's you have and maybe didn't know you did.
Thoughts
Color theory is something a bit close to my heart, and as I've said before, it's the word 'theory' that I believe turns most people away, especially as in the case of color theory it intertwines the physics of light, physiology, and psychology. As photographers, we have a desire to just 'do' and just 'create' whatever is within (especially in the wake of rear LCDs and instant gratification), and theorizing doesn't often come into play. How we learn photography today is so vastly different from before, and totally different to how art students learn; for them, the importance of color theory is impressed unto them immediately.
An understanding and the implementation of color theory is, beyond a shadow of a doubt, one of the few absolutely critical elements to great art, and photography as part of that. It also happens to be one of the elements most ignored and little understood by most photographers, ergo it's not implemented by the majority and thus one critical way photographers are not getting the best out of their work.
For a bit more or a primer, check out the following articles that give background and tools to help:
Find more from Natalia here.
Source: Wacom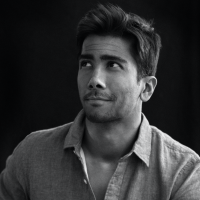 Kishore Sawh
A photographer and writer based in Miami, he can often be found at dog parks, and airports in London and Toronto. He is also a tremendous fan of flossing and the happiest guy around when the company's good.