The benefit of buying into an established system such as Canon is the availability of options at nearly every conceivable focal length. But they aren't merely available; each option is unique and performs well. For every budget and every need, Canon's catalog of lenses has amassed a wealth of choices for native mount and adaptive shooters over the decades.
But, you may ask yourself….. "Self, which one is right for me?" This post won't fully answer that question but, it can help. Kaiman Wong, formerly of DigitalRev fame and presently of his own, takes Canon's 85mm lenses out the test their Bokeh characteristics. And if Bokeh matters to you, this video is worth a look.

As expected, the f1.2 has the "creamiest" bokeh, but in other tests, such AF speed, sharpness, the 85mm 1.4 performs best. The 85mm 1.8 IS has a respectable showing and, for the price, provides an incredible value.
This video is just the kind of lens lust testing you'd expect from Kai, giving off a fun retro DigitalRev-ish vibe. In short, Canon's 85mm lens offerings give you the choice of the "affordable" lens (f1.8) that outperforms its price. The "Premium Peerless" lens (f1.2) that offers the unique combination of quality and a timeless aesthetic. And finally, the "New Money" lens (f1.4) that provides the latest in technological advancement: image stabilization and modern optical performance.
Here is the price breakdown of the three:
Canon 85mm 1.2L – $1,899
Canon 85mm 1.4L IS – $1,599
Canon 85mm 1.8 – $369
Third Party Alternative
Adding stabilization to primes is a welcomed feature in modern lenses and particularly useful for a high-resolution sensor that lacks its own. However, this feature is not ubiquitous and if it is a must-have feature for your work as a Canon shooter, your only other option is the Tamron 85mm 1.8. With this lens, you lose the f1.4 aperture, but you'll spend nearly 50% less.
Tamron 85mm 1.8 – $749
85mm Lens Articles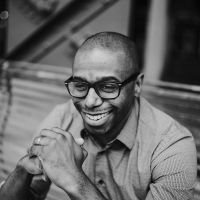 Wendell Weithers
Wendell is based in Atlanta where he shoots events, portraits, and food photography. He also supports his wife Andrea as she runs their cake design business, Sweet Details. Instagram:
Wendellwphoto