We talk about new gear all the time here on SLR Lounge, but one side of being a photographer that we don't talk about too often is the computing side of things. Having a good computer for editing and processing your images or video is an essential piece of any photographer's kit.
One of the problems with buying stock computers, like sort you will find at Best Buy, is that the vast majority of these are built for general home use. While in many cases these will work OK for photo or video work, if you really want to have an optimal editing experience, these sorts of systems usually won't cut it. You can go with higher end stock builds designed for more advanced use like photo or video editing, but these can get rather expensive. The best option if you want to get the most bang for your buck is building your own custom PC.
I know some of you are thinking you don't know enough about computers to build your own, but I assure you, if you can use a screwdriver, and insert a DVD or USB drive, then you can build your own PC. I recently built my own custom system for my photo and video editing, and here is how I did it.
How I Built My Custom Photo/Video Editing PC For Under $800
I should preface this by saying that I have never built a fully custom PC before. I have taken stock systems and added RAM, Power Supplies, Graphics Cards, etc, but until this week, I had never built a full system from the ground up. I wanted to share my experience, why I chose what I did, and talk a little about the build.
What I Needed This PC For
I do a lot of photo and video editing. My old dual core Macbook Pro from 2011 (my primary system until this week) did well enough for my photo editing needs, but when it came to the video, it just didn't cut it. My Macbook Pro had been upgraded to a 256GB SSD, and 16GB of ram, but still it would take 40+ minutes to render 5-10 minute videos. Way longer than was acceptable for my needs.
I needed a system that could scream on both the photo editing side, as well as the video editing side. I looked around at PC kits, stock computers, and high end systems, but found that on the budget that I had, my best option was to build my own machine. So, I sold the Macbook and with the money I got for it, I was able to purchase all of the parts I needed to complete my custom PC build.
The Guts: What Is Inside My New System
Being as I was looking to get the most bang for my buck, I opted to go for an AMD based system. Yes, I know that Intel CPUs out perform the AMD chips, but they are also more expensive. So being as total price was a key factor for me, I decided that I could live with the AMD system.
For my processor I decided on a 3.5Ghz 8 core AMD FX-8320 Black Edition. I was able to get the Processor for $150, and it was a big step up from the dual core 2.7Ghz i7 that had been in my Macbook Pro.
For the Motherboard, I went with a company that I am a huge fan of, Asus. After looking at several of their motherboards I settled on the ASUS M5A99FX PRO R2.0 for $135. I decided on this motherboard because it offered 4 RAM Dimm slots for a max of 32GB of RAM, SATA 3, USB 3, and plenty of PCI expansion slots for upgrading the system.
As you probably know, RAM is very important for both Photo and Video editing, so I didn't skimp out on RAM either. I decided to go with 16GB (x2 8GB sticks) of Corsair Vengeance Pro DDR3 Ram at 1866Mhz. Though I full plan on upgrading to 32GB in the future, 16GB was enough to get the system off the ground and would be plenty for 99% of my computer use.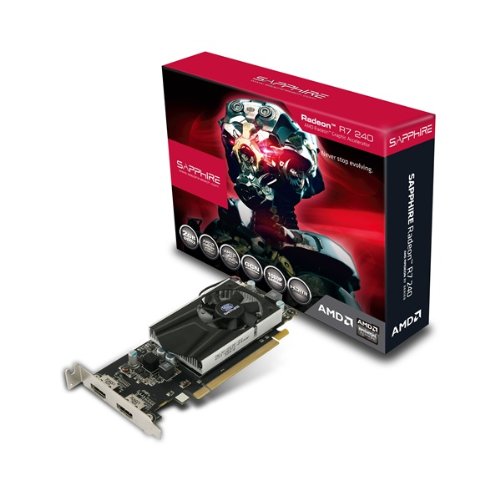 Probably the one area where I truly skimped on this build was with the graphics card. I do some gaming, but not a ton lately, and so my graphics card was not a top priority. So, basically for a basic GPU that will handle most the games that I like and still be able to help out with some video stuff I went with the Sapphire Radeon R7 240 2GB DDR3. A decent mid-low end card with plenty of juice for what I needed. I fully plan on upgrading to a pair of higher end cards later on as my motherboard supports both Nvidia SLI and AMD Crossfire.
Now, a custom PC needs a case to hold everything, so I decided to go for a simple, yet functional Rosewill case. The case that I decided on was the Rosewill Challenger U-3 Black, a case with great airflow and plenty of room to hold everything that I had purchased for the machine. I was particularly happy that it had USB 3 on the front panel, as well as Esata for connecting my external hard drives.
 A custom PC also needs something to power it all. For my needs I decided to go with the Corsair CX500, a solid power supply, by all accounts, that would easily provide enough juice for my system plus plenty of overhead for when I decide to upgrade it further.
And finally, the last component for this build was a TP-LINK TL-WDN4800 Dual Band Wireless Card. I hate having to run wires around the house, so having a good wireless card built into the system was important for me.
Now, you may be thinking that I am missing two major components for this build, a hard drive and an OS. Well, I already had 2 1TB 7200RPM HDDs and the 256GB that I took out of the Macbook before I sold it. So I didn't need to spend any money on storage. As for the OS, I also happen to already own a copy of Windows 8 Pro, so no need to buy that either.
My total damage after everything was purchased was just about $720, and that was with expensive next day shipping.
How It Is Working
I have had the machine up and running for a few days now and I have not run into a single issue. My Lightroom is running better than it was on my Macbook and more importantly, my video rendering has improved greatly as well. The clip below took me just under 30 minutes to render on my Macbook Pro. That same exact clip (rendered with the exact same settings) with my new system rendered in under 10 minutes. A very welcome improvement.
Final Thoughts
Is this a top of the line system? No, not even close. But it is still a very capable system, that is still really upgradeable in the future. I am very happy with the performance improvements over that from my Macbook Pro and in the end, it really didn't cost me anything because I was able to cover all of the costs with the money earned from selling the Macbook Pro.  I still have a couple hundred left over for more upgrades if I want.
As you can see it is really quite easy to build yourself a system based on your own needs. If I was able to do it, you can do it, too.
What are your thoughts on this build? What improvements/upgrades would you make to this system? Would you like more content like this on the site?