To anyone that's been around more than two decades, you'll have likely noticed that there's been a bumper-crop of photographers in the last ten years. Photography on a whole has become mainstream and some may have forgotten that not too long ago, it wasn't so. Sure, everyone had a camera and clicked away on the family vacay, but the proliferation of (D)SLRs, and the way photographic jargon is now embedded into average living room conversation is pretty new. It's a product of a few things; the digital camera, and available photographic instruction.
Twenty or thirty years ago, learning the trade of photography was a bit different. Photographic circles were almost like Speakeasies, and if you didn't know the doorman, you were going to be turned away. There was less open sharing of information and know-how from industry people than there is today, and in a way, we have people like Chase Jarvis to thank for the new way we do things now, because it's guys like him who sort of broke the mold and began sharing this knowledge on a broad scale with companies like CreativeLive. Now there's an abundance of sources, albeit few good ones, where anyone can go and really learn about the mechanical, creative and business sides of our craft. Well, at least for most genres of it.
Fashion photography is still a little more cloudy. There's a lot of it around, but not many people speaking about how to really get into it, or what it's like when you're in it. Photographer Melissa Rodwell has been shedding some light on that however, and clearing the air.
As a successful fashion photographer for 30 years, she's shot for large brands like Nike and Ralph Lauren, and have been published in the likes of Harper's Bazaar and more. She also regularly teaches in-depth workshops. She founded the Fashion Photography Blog, which was a huge resource for those looking to get into that field, and similarly in the vein of education, she is a co-founder of Breed, a newer resource for the aspiring fashion photographer aiming to give an unfiltered insight into this smoke and mirrors industry.
Breed has recently released a program which many of you may well be interested in, called Breed Master Class: Advanced Fashion Photography Lighting. In a nutshell, it's Rodwell sharing 22 fashion lighting setups she uses to create shots that get attention and secure clients.
The Program
Each set-up is presented with a video and accompanying text. The videos include 3 dimensional mock-up diagrams of the set-up, and actual footage from shoots and the shots produced. They also tell you what camera settings were used, and why the specific kind of lighting gear was preferable for that particular type of shot. The audio commentary, along with the written explanations and diagrams and images do give a very good overall picture of how a particular type of shot is put together, and what elements are essential for its creation.
The program covers the creation of shots using various types of lights and modifiers to give the desired looks, from all sizes of umbrellas, softboxes, flags, V-flats, beauty dishes, strip banks, and reflectors. The use of studio strobes is most prevalent, but Melissa does highlight the scenarios when a speedlight or reflector will work.
This is probably a good time to mention that the focus of this program is not to bring you up to speed on how to operate your lighting equipment and photographic theory. Sure, there is direction on how to properly deploy your weapons, but there is an assumption that there is some basic working knowledge of studio strobes and gear, core camera theory and the terminology that goes along with it. That's not to say if you're a complete greenhorn that you won't get any value from this, in fact, what you don't understand will highlight the correct questions to ask, and lead you to learn in a more focused way should fashion photography be your goal.
As there is this assumption that you know some basics, it allows Melissa to actually speak in a way you might actually find within a working set, and introduce lighting topics you may not have known about, or how to execute, such as: loop lighting, clamshell, short lighting, Rembrandt light, split light, and CYC lighting, and how to achieve a perfectly white lit background – a fashion staple.
Thoughts
If you've flipped through fashion editorials and lookbooks all your life and wondered what equipment was used and how the images were taken, this is going to be a very good resource for you. It's direct and there's no real fussing about, it's just straight into how to get any of the 22 types of shots. And that's a lot of shots, by the way, which can all be modified and altered once you get the basics down. And Melissa lets you in on which looks are typically good for types of projects like a fashion lookbook, or which are cinematic, and which lighting is good for skin or which requires good skin to begin with. These little pieces of insight are where much value lays.
Seeing Melissa in the actual shoots is also very helpful for answering questions you may never have thought to ask, such as how far from the subject should you be standing, and how does one interact with a model. This isn't the primary purpose, but a benefit.
I think the videos, however, are a bit short. Not that they aren't full of the information promised, but their duration is a length that requires numerous playbacks in order to pick up on everything. At under two minutes per video, you somehow are left wanting to see more of what's going on, or at least see it done a few times over.
This once again shows that it's aimed at people with a working knowledge of the basics, and again along with that, you'll learn many of the shots require a multitude of lights and equipment. If you don't already have a stocked studio, or don't plan on renting one or buying the gear, much of this will have to be adapted, or remain theoretical or unpracticed until such time you have the gear available.
Overall, it's a good program, and for $99, the value is there. If you have Melissa's other program, there may be less reason to get this one, but if not, and you want to know just how to light those fashion editorial shots, it's worth it. You'll also get a one month subscription to Breed which has a whole host of other material to help build up the other parts of your knowledge base, and help you match your success to your ambition.
Get yours, along with your free month of Breed and all its resources here.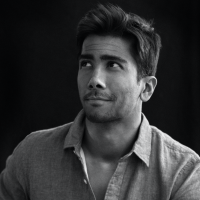 Kishore Sawh
A photographer and writer based in Miami, he can often be found at dog parks, and airports in London and Toronto. He is also a tremendous fan of flossing and the happiest guy around when the company's good.