**Updated January 20th, 2016** Beehive Picture Hanger is no longer a Kickstarter project! You can order their hangers on their website here.
There are those who hold the belief that a picture isn't finished until it's printed or developed. Now, in today's world, that doesn't spell well for most of us photographers. I dare say if that would be the case, then many of us have never made a picture. Irony and jokes aside, there isn't anything quite like creating an image, and having it printed or developed, and especially at a larger size.
I've mentioned on many, but probably still too few occasions, how much I advise any and everyone to continue to print their images, even at smaller sizes, and to print a few large. As wonderful as images look on a screen, there's still that ironically intangible quality of a tangible photo that can't be replicated. It's also a very effective way to spur some creativity and re-invigorate your photography if you're in a bit of a slump.
As plentiful and beautiful are the rewards for making sizable prints, there is a bruised side to this otherwise blemish-free apple of a reward. If you are in the practice of printing, mounting, or framing your images and then hanging them, you're quite likely hyper-aware of the nuisance that hanging a frame or canvas, or anything, can be. There's the measuring, the constant stepping back to re-evaluate, the leveling, the hammering, the realizing you're half an inch off and need to make new holes, and then even the hanging by a wire sometimes is an irritant. But such is the nature of the process, as it's been done for eons. There's a new invention that is hoping to be the single solution to address all these problems, called Beehive Picture Hangers, and they may do to frames what swiveling wheels did to luggage.
Beehive Picture Hangers are a complete re-imagining of the picture-hanging process. While they are a device on their own, they work as a brilliant system, which seems like it takes the pain out of the process. It eliminates the need for measuring, and the honeycomb patented design lets you reposition the frame in up to 143 different points.
Here are the 4 steps in how they work:
The support pins are made so they won't interfere with plumbing or cabling in your walls since it won't fully pierce through the thickness of most drywall, and support a weight of up to 30lbs – and you won't need to worry about studs and using a stud-finder. Between the lack of measuring, the readjustable nature of the honeycomb, and the lack of wires, it only take a few minutes to mount.
Thoughts
Having been on a little refurnishing and minor DIY construction spree lately, something like this appeals to the very core of my being. If it was a month ago, I may have been less appreciative, but having just gone through the mess of creating shelves and hanging frames and so forth, I'm annoyed at how easy this would've made life. While I don't think it will entirely replace the need for using a level, it appears they would cut out 90% of the headache. And most phones have level apps that work quite well and easily anyway.
If you want them, for the moment, you'll have to do it via Kickstarter, and that campaign began today. You can learn more about this family-created project, and see what it takes to get them from their launch page, and what rewards are being offered. It's worth looking at, even if just to see how effective a re-thinking of something that's been common for ages can be. Pretty cool.  Check out the video below and more specifics here.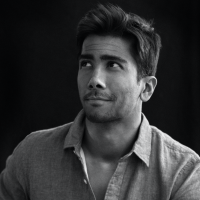 Kishore Sawh
A photographer and writer based in Miami, he can often be found at dog parks, and airports in London and Toronto. He is also a tremendous fan of flossing and the happiest guy around when the company's good.