This is part two in my Be Your Own Art Director Series. If you haven't already, first read part one, 6 Steps to Planning a Photo Shoot.
Every photographer has their own way of doing things; myself included. We learn from others, we learn from our mistakes, and if you're anything like me, we kind of make up a lot of what we're doing as we go and develop a system that works. The following are tips for executing a planned photo shoot from my own experience and from what I've seen others do. This is how a typical on-location shoot would go with one of my corporate photography clients at WorkStory Corporate Photography. Take what works in your situation and use it to improve your photo shoots.
1. Gather All Your Gear
The night before my shoot, I gather everything I'll need for the day. I typically make a list because there's a lot to remember and I don't want to forget my batteries or radio trigger or something. In fact, I have a gear checklist I fill out for each photo shoot since each one is slightly different. Here's what's on my checklist:
Canon 5D Mark III
Sony A7 II
Speedlights
ProFoto
Light Modifiers
Video Light
Flashlight
Triggers

5-in-1 

Reflector
Batteries
Backdrop stand
Lightstands
Boom arm
Sandbags
Backdrop
Step stool
Ladder
Foam core board
Leatherman tool
Gaffers Tape
Sticky tack
3M hook
Spoon, prisms, etc.
Gels
Spray bottle
Shot List/Contracts
Model Releases
Water
Snacks
2. Be on Time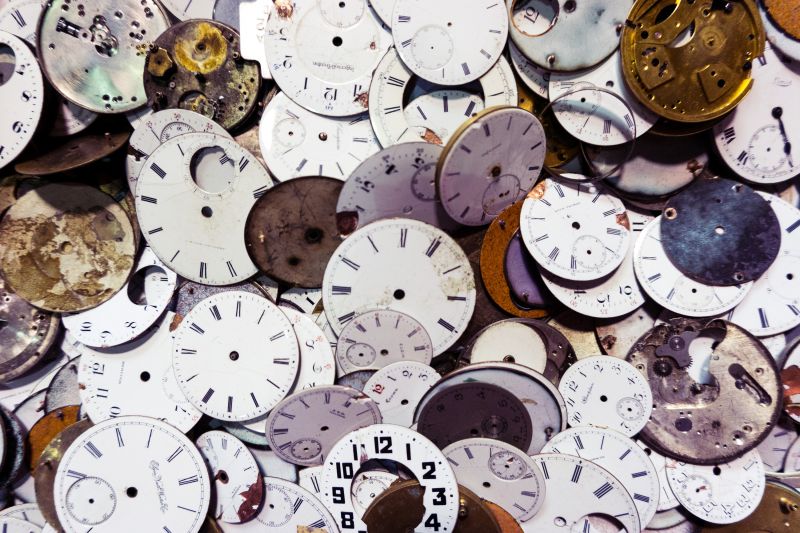 This is a big one for me. As a professional, showing up on time is a must. You set the precedent for how the shoot will go. Showing up on time shows that you are serious and that the timeline you and your client have planned out is going to be followed. This expectation begins long before your shoot, at your consultation and planning meetings. Do whatever you need to do to make sure you show up on time and ready to go. I plan to be 15 minutes early. I also let my clients know it's very important that they show up on time. It's stated in my contract that if they are late, time will be subtracted from the time we allotted for shooting. We'll start on time, and we'll end on time.
Here's a look at the shoot scheduling form I use to plan out the timeline of a shoot with a client. Some clients are super organized and like to plan out the shoot down to 15-minute increments. Others are pretty relaxed and just want to make sure they've blocked out the time it will start and end and whether or not their employees need to take a lunch break at some point. I tailor this to each individual client, but this helps us stay on track and on-time.
3. Stick to the Shot List
Using our client's inspiration board and their answers to questions we gathered in their consultation, we plan a specific shot for the day so we'll be sure not to miss anything important. I'll stray from this a bit if I see something inspirational or if we're going for a truly photojournalistic experience where I just observe and shoot, but, for the most part, my clients want images of certain items or experiences. In order to ensure we deliver those, we'll stick to the "must-haves" shot list first and then spend the remainder of our time trying things that aren't as crucial to the success of the shoot.

Notice I've left plenty of blank spaces for planning specifics for each client, since they are all so unique. This is true whether you're shooting portraits, weddings, commercial, etc. For my portrait clients, I'm generally a little less formal and don't have a list, but I do ask them if there's anything specific they want and follow through with that. Some wedding photographers I know use a list; others find a list to be cumbersome. It's up to you whether or not you want to have a shot list. I find it to be helpful myself.
4. Try Something New
After you've taken care of the "must-haves," I like to try something new if there's time. In fact, I'll build that into the timeline and let my clients know I'll be trying a new technique, and it may or may not turn out but it will be fun. This way I'm always learning and growing and not stuck in the rut of always taking the same kinds of shots. What could you try that's new? Here's a list of ideas:
Use a new lens, like a 100mm macro lens or ultra wide 16mm lens
Shoot from a new angle, like overhead or from the floor
Try  shooting through items in the foreground
Add interesting texture by spraying water on your lens, holding a prism or other sparkly item in front of your lens or shooting through glass.
Use a new lighting technique. Not sure where to start? Learn tons of basic and advanced lighting tips and tricks in our Lighting 101 and 201 video workshops.
Try posing or directing your subjects in a new way.
5. Wrap Up On Time
Just like starting on time, it's important to respect your clients' time by wrapping up on time. Make sure you clean up the area and put things back to where they belong if you moved them around. Check your gear list to make sure you have everything packed back in your bags. You don't want to leave something behind. Thank your clients and let them know when they can expect to see their images. Make an appointment for that, if you haven't already. Leave them with a positive impression.
6. Back Up Your Images
If you thought the next step was going to be "go home and relax," you might want to consider doing one last thing before you kick up your heels. I always back up my images as soon as I get to my office after the shoot. I know some wedding photographers who back up to the cloud immediately after their event is over, like in their car before they drive home! This is super important and will lead us into the next part of my series about Post Production. We'll talk about tips for culling and editing with the critical eye of an art director.
Do you have any special "day of" photo shoot workflow tips to share? Please keep them positive and post them in the comments.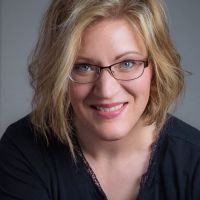 Tanya Goodall Smith
Tanya is the owner of WorkStory Branding Photography in Spokane, WA. Businesses hire her to create story-telling content that sells their high end products and services. She also teachings photographers her unique business model for making serious money as a corporate and personal branding photographer. Find her at
workstoryphotography.com
and
workstoryeducation.com