When scoring a film or slideshow, the last thing you want is to distract from the story and ruin your project with the wrong tune. If you're like most filmmakers or photographers, composing an original score is not in the budget. Instead, the go-to for building soundtracks involves licensing songs from online publishers like Artlist. The tricky part when licensing a song, however, is picking the right artist(s). Fortunately, in our quest to find film-worthy music, we found a prolific musician with an incredible catalog of songs.
Meet Katrina Stone, an artist whose upbeat music will undoubtedly complement a wide range of video projects. Even if you've never heard her name, there's a good chance you've heard her music. A standout from the crowded L.A. music scene, Stone has scored several brand endorsements, performed on the Warped Tour, and written songs featured in ads from Wayfair, Hulu, Apple, Pez, and others.
Below, we've selected 10 great songs from Katrina Stone that you can license from Artlist using their unique unlimited access subscription to create the perfect soundtrack for your next video project.
Featured Songs (Available with Vocals Or As Instrumentals)

Thank you to Artlist for sponsoring this article and making this content possible.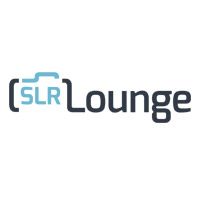 SLR Lounge Sponsored
This is sponsored post. To maintain the trust and credibility of our site, all sponsored content is clearly labeled and abide by a strict set of rules. We remain truthful in our claims, statements, and recommendations, and we also only publish sponsored content on products that we already use or would use as working photographers. Read our
policy here
.