It would seem that in the never-ending quest for total retouching mastery, which means discovering new ways to unlock the Rubik's Cube that is Photoshop, photographers can get extremely tunnel visioned about what Photoshop's uses are. I am terribly guilty of this fact. I turn on Photoshop almost only to edit photos of people, and as such I basically think in frequency separation, and see in dodge and burn. There's so much more that it can do that the photographer can benefit from, and learning how to add text, manipulate it, and render it in many ways is one such benefit.
Here, Aaron Nace, shows how to add text to just about anything in Photoshop. This isn't just how to simply overlay some block text to an image, but rather how to bring the text into that image. This is achieved by warping the text to fit the correct perspective, adding depth, and adding wear and tear to make it look very real. Adding this level of wear and tear is absolutely essential since text added to an image is generally in a much higher resolution, much sharper and harder than the image itself.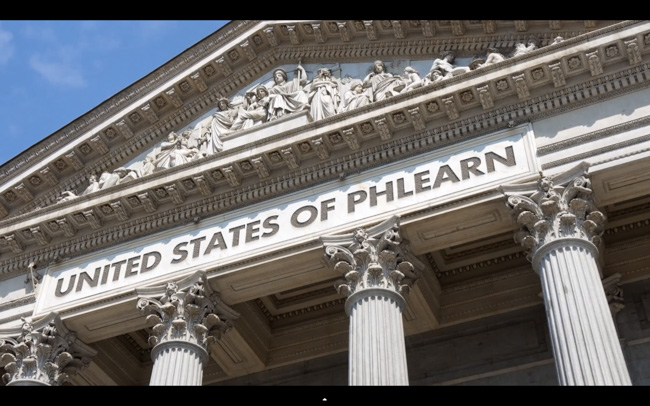 Watching this you may think that the particular example Aaron is using has little practical application to your own work or idea, but it's really how he goes about doing it that's so valuable. Just learning how to sort out the correct perspective by pairing vanishing points is just brilliant, as is the small reminder to have the "Use Global Light" box selected so that the light source, and in turn, shadows, etcetera remain consistent.
As always, if you are a fan of Aaron's teachings (and who isn't?), be sure to check back here for updates, and follow along with Aaron on YouTube and Phlearn. You should also consider becoming quickly adept at Photoshop with the Phlearn Photoshop 101 & 201 sets as they are extremely comprehensive, and will have you quickly doing things with Photoshop you may have otherwise thought too complex, or didn't even know you could do.
Source: Phlearn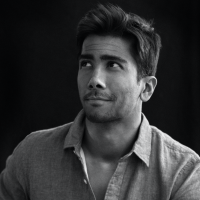 Kishore Sawh
A photographer and writer based in Miami, he can often be found at dog parks, and airports in London and Toronto. He is also a tremendous fan of flossing and the happiest guy around when the company's good.