Derek Heisler is a Canadian photographer best known for his work with celebrities and models – from magazine covers to Hollywood promos, there's a very good chance his work has found its way before your eyes at some point. It's clear he's driven by passion, and that passion has led him to some interesting places.
One such place is Pima Air Base in Tuscon, Arizona where a fascinating Cold War relic can be found – the last Titan II of what was a stash of 54 intercontinental ballistic missiles the United States kept on standby for 24 long years.
Though the site is now a tourist attraction, Heisler brought with him his unique vision, driven by a rich understanding of not just of the procedures involving the missile, but the humanity surrounding such an object of mass destruction and the circumstances that would call for its use.
To bring his understanding and vision to life, he utilized heavy color-grading to help translate the emotion which shrouds the site to the viewers of his photographs. Toned a steely blue, the images convey the sense of gravity enveloping a then-top-secret nuclear project with the power to unleash utter chaos on its target.

Heisler shared insights with SLR Lounge on the process of photographing and presenting such a place with impact, achieving a depth far greater than most visitors would carry away in their photographs.
"I've always visually romanticised periods outside my time alive. Maybe it's the colour tone or black and white of film that gives those eras an other worldly feel. As if those times were in black and white, or had C41 to E6 process feel when you walked around. Of course, this isn't the case, but it's always given those periods a different feel.

The cold war era was one of high tensions, it felt like it was a dark time for many, like the warmth of the sun, didn't exist. I recently had the chance to stop by Pima Air Base in Tuscon, Arizona to photograph the last standing (non-operational) Titan II missile from the cold war.

I was born in the mid-eighties, this particular site was taken off alert and decommissioned in 1982. It stood for 24 years, run 24/7, 365 days per year by a team for 4 individuals. When I photograph locations, I like to view the subject from someone that would have seen this place day in and day out. Focusing on textures, typical points of view. Things individuals would have been focused on multiple times a day.

The colour grading was deliberate, I wanted it to emotionally represent those 24 years underground. Just imagine getting an order to fire that missile. To fire the weapon was a team effort, a two-turn key system. An officer with a pistol was there to ensure the orders were carried out. Targets were not easily identified from within the silo. Orders were given from above ground.

It would take 30 minutes for the rocket to reach its intended target. Knowing you would have gotten the order only minutes after a missile could have been fired at you. So with both of those tensions, you sat there and waited for the longest 30 minutes of your life, not knowing if your family was alive or who your missile would hit. A terrifying scenario. Luckily, not one of the 54 Titan II missiles were fired during the cold war. So here stands the last Titan II.

At the root of every project is a story that wants to be told. I'm not a photo journalist, so I often capture and colour grade my projects to represent an emotional feeling, versus factual accuracy of colours."
The entire Titan II set can be viewed on Heisler's Behance page, and you can see more of his work on his website and Instagram.
CREDITS: All photographs by Derek Heisler are copyrighted and have been used with permission for SLR Lounge. Do not copy, modify or re-post this article or images without express permission from SLR Lounge and the artist.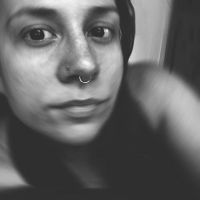 Holly Roa
Seattle based photographer with a side of videography, specializing in work involving animals, but basically a Jill of all trades. Instagram:
@HJRphotos